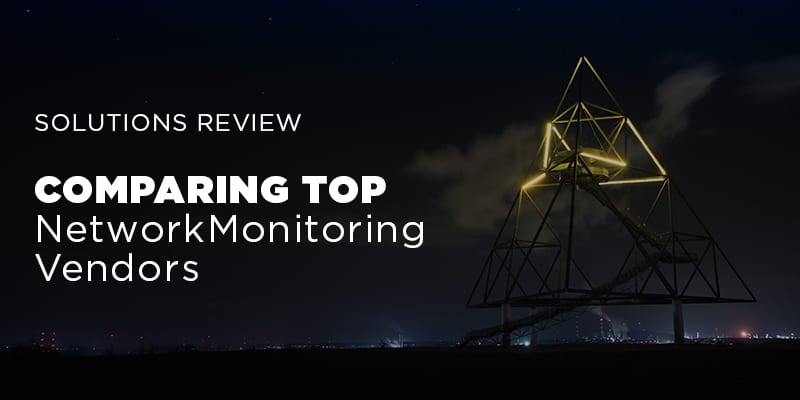 Networks are growing faster than ever. This isn't likely to slow down with the influx of new network-connected devices. Each of these devices is a potentially vulnerable endpoint that could slow your network to a crawl. As networks grow, enterprises profits are more tied to the digital world than ever. The cost of downtime is immense. Proper monitoring practices can keep your enterprise safe from outages and the subsequent loss of profit.
The process of searching, evaluating, choosing, purchasing, implementing, and deploying a network monitoring solution isn't as simple as it once was.  You used to be able to simply run a traceroute tool and you'd have peace of mind. This is no longer the case. "Simple" isn't an adjective for any enterprise network today. Choosing the right vendor and solution is a complicated process—one that requires in-depth research and often comes down to more than just the solution and its technical capabilities.
Here at Solutions Review, it's our job to help simplify that process. To that end, we've created a variety of buyer resources and articles to speed the evaluation of enterprise technology solutions. In our Network Monitoring Buyer's Guide, we offer readers a full NPM market overview. This includes company and product profiles and use-cases for the top-29 providers. We also provide ten questions for prospective buyers and our bottom line analysis.
NPM vendors covered in our buyer's guide include AppNeta, CA Technologies, Cisco, Corvil, Dynatrace, ExtraHop, Flowmon, GenieNetworks, HPE, InfoVista, ipswitch, LiveAction, LogicMonitor, LogRhythm, ManageEngine, Monitis, Netscout, Niksun, Opmantek, Paessler, Performance Vision, Plixer, Riverbed, SevOne, SolarWinds, Statseeker, ThousandEyes, Viavi Solutions, and Zabbix.
Our articles focus on industry and vendor news within the network performance monitoring space. Thus, you're always up to date with the latest platform updates, market reports, and more. We also provide best practice articles and in-depth coverage of Gartner's Magic Quadrants to help buyers choose and use their network monitoring solution.
Our mission here at Solutions Review is to make the solution buyer's experience easier. So, if you're in the beginning process of buying your first NPM solution, or if you're looking for a change, we hope this is the perfect resource to get you started on the decision-making path.
Latest posts by Doug Atkinson
(see all)