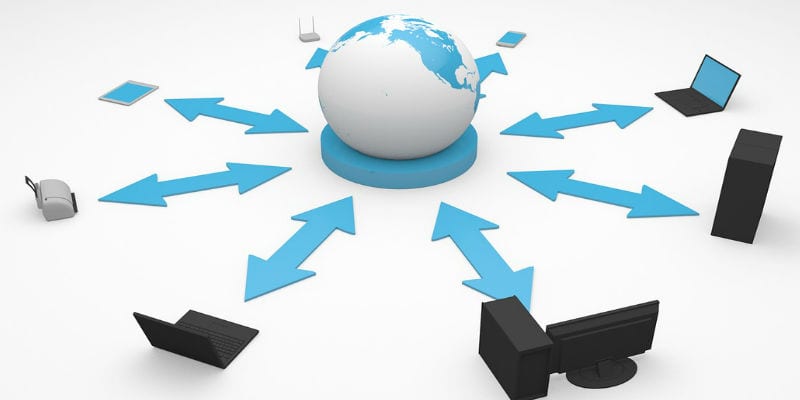 An SD-WAN is a software-defined wide-area network, which is a specific application of software-defined networking (SDN). SD-WANs are complex systems that are designed to address operational challenges that emerge when companies extend their computer networks over long distances to deliver applications and packets. This network monitoring method focuses on cost savings and efficiency while simultaneously improving packet delivery and optimization.
According to Gartner, SD-WAN is defined as having four required characteristics:
-Manages multiple types of connections, such as MPLS and broadband.
-Integrate load sharing and resiliency purpose through dynamic path selection.
-Easy configuration and management of long-distance networking
-Supports Virtual Private Networks (VPN), and third-party services like firewalls.
An SD-WAN is similar to software-defined networking (SDN) because the latter enables administrators to oversee network behavior and administration complexity.  Even though both methods are software-defined, businesses that use SDN are confined to small ranges, usually around the size of a campus. An SD-WAN goes beyond an SDN's minimal range because it can maintain communications over large geographical distances on a single interface. SD-WANs are similar in function to hybrid WANs, which connects two geographically separated WANs to a branch office and sends packets through multiple different connection types. Unlike their hybrid counterparts, SD-WANs use only one connection type to speed up traffic flow, mitigating costs and resources for enterprises.
WAN optimization and SD-WAN share similarities because both techniques specialize in efficient data-transfer between branch offices and data centers. The key difference between the two methods is that WAN optimization focuses only on improving packet delivery. SD-WAN not only has WAN optimization features, but it can also control network bandwidth to manage costs and delivery efficiency.
SD-WAN possesses a number of features that benefit data center management and operations for a business's network. It can reduce network downtime, and it features an automated link switch that can switch application-sending paths in the event of an outage. Like WAN security, SD-WAN uses Internet Protocol Security (IPSec), which can protect data flows, establish mutual authentication, and encrypts sent packets to avoid data theft. SD-WANs also has application optimization to improve delivery and speed future access.
To learn more about why an SD-WAN is beneficial for enterprises, click the link here. 
To check out network monitoring solutions, click the link to our Buyer's Guide below:
Latest posts by Doug Atkinson
(see all)