What's Changed: 2022 Magic Quadrant for Application Performance Monitoring and Observability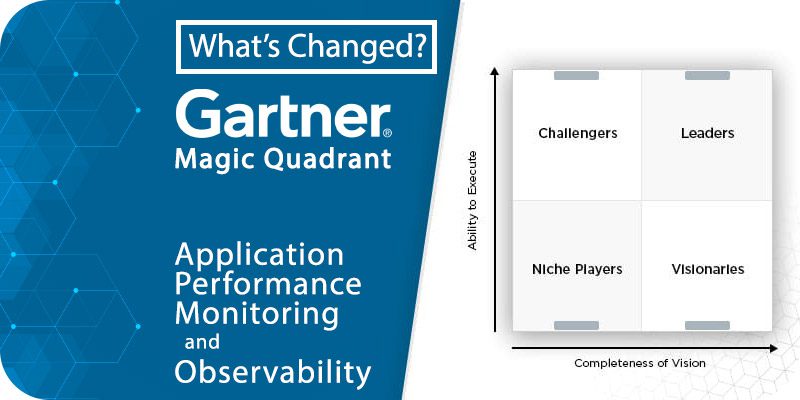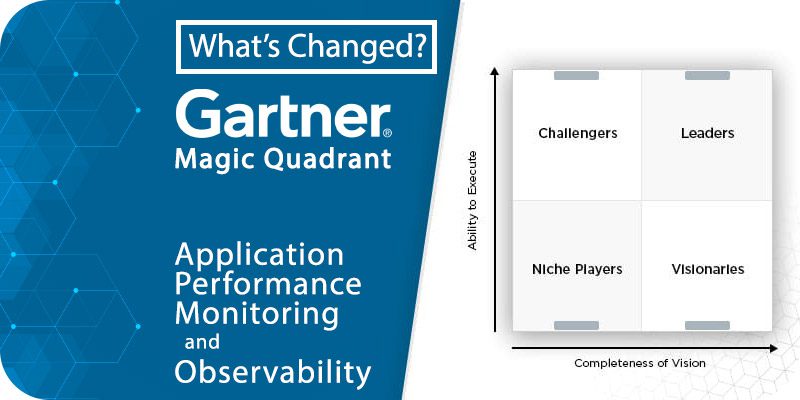 The editors at Solutions Review highlight what's changed in Gartner's 2022 Magic Quadrant for Application Performance Monitoring and Observability and provide an analysis of the new report.
Analyst house Gartner, Inc.'s 2022 Magic Quadrant for Application Performance Monitoring and Observability has arrived. Gartner defines the application performance monitoring (APM) and observability market as software that enables the observation and analysis of application health, performance, and user experience. Gartner reports that the user market for APM is represented by IT operations, site reliability engineers, cloud and platform ops, application developers, and product owners.
Primarily network administrator groups are consuming APM data through dedicated applications (end-user or vendor, managed) and cloud-based software as a solution (SaaS). Gartner's 2021 report predicted a 70 percent increase for cloud-based services, and that trend continues through 2022.
Key features and capabilities, according to Gartner, when choosing an APM platform should include automated discovery and mapping of an application and its infrastructure components. The network automation can be based in artificial intelligence (AI) or machine learning (ML). Network monitoring should be able to watch activity on both mobile and desktop endpoints, and should have native integration capabilities with automation and service management tools, as well as public cloud service providers (IE CloudWatch, Azure Monitoring, etc.). Overall, the platform should be capable of analyzing application performance problems and the impact on business productivity.
Gartner highlights the following providers in the application performance monitoring market: Datadog, Dynatrace, New Relic, Honeycomb, IBM (Instana), Amazon Web Services, Cisco (AppDynamics), Microsoft, Sumo Logic, Splunk, VMware, Elastic, Logz.io, Alibaba Cloud, Riverbed (Aternity), Oracle, Broadcom, SolarWinds, and ManageEngine.
In this Magic Quadrant, Gartner evaluates the strengths and weaknesses of 19 providers that it considers most significant in the marketplace and provides readers with a graph (the Magic Quadrant) plotting the vendors based on their ability to execute and completeness of vision. The graph is divided into four quadrants: niche players, challengers, visionaries, and leaders. At Solutions Review, we read the report, available here, and pulled out the key takeaways. This is not an in-depth analysis, only an observation of notable changes since the 2021 report.
Datadog finds itself going from underdog to top dog in the Leaders Magic Quadrant. Improvements going into 2022 include network monitoring, incident management, DEM, database monitoring, and security. New developer tools include OzCool and CoScreen. Future goals include enhancements to end-to-end visibility, improving the developer experience, telemetry governance, and DevSecOps and cloud security. New Relic and Dynatrace stay roughly the same positions, with New Relic seeing a marginal increase in placement. Whereas IBM's Instana has gone from Niche to Leader. Instana's roadmap includes further integration for Turbonomic and IBM Z Mainframe and support for OpenTelemetry and Kubernetes.
Cisco AppDynamics finds itself down but not out as it shifts from the Leader quadrant to the Challenger quadrant. Their APM roadmap puts their focus primarily on simplifying cloud-native security by expanding support for vulnerability and policy management and enhancing its ability to monitor public, cloud-based workloads. Microsoft's Azure Monitor sees a slight push up in Challenger rankings. This is backed by their strengths that include service mapping, Log Analytics providing an interactive exploration of data analytics, and consumption-based pricing. Future goals include broader support for OpenTelemetry, enhanced synthetic monitoring with screen capture, and increasing support for both on-premises and multi-cloud observability with Azure ARC.
In the Visionaries quadrant, we see both Elastic and Splunk move further up in the rankings, with Elastic closing the gap between the two. In 2021, Elastic launched a unified agent to simplify the installation and configuration process. The payoff is reflected by its upward movement in the Visionaries rankings. Whereas Splunk's improvement most likely stems from their continued investment in APM functionality by enhancing code-level visibility and new offerings such as real user monitoring, synthetic transaction monitoring (STM), cloud network monitoring, and business workflows. The Splunk roadmap narrows in on gaining deeper monitoring and security insights with Splunk Cloud and Splunk Enterprise integration with Splunk Log Observer.
The Niche market saw the most action, with Broadcom, SolarWinds, and ManageEngine all taking significant dips in the rankings. TingYun has completely fallen out of the quadrant since the 2021 report. Political tensions in the world see China-based Alibaba Cloud take a slight drop in the rankings. And Oracle sees a slight drop as well. However, they (Oracle) may push themselves back up with their roadmap looking at improvements to its APM platform, Oracle Cloud Observability, and Management (O&M). This includes augmented machine learning, AI-based anomaly detection, and improved hybrid and multi-cloud workloads support. 
New to 2022 sees Honeycomb join the Leaders quadrant, Amazon Web Services and Sumo Logic join the Challengers quadrant, and VMWare  and Logz.io both find their way into the Visionaries quadrant. 2021 Challenger Aternity finds itself reborn under parent company Riverbed's umbrella, and the remerged platform appears in the 2022 Niche Players quadrant.
Latest posts by Mike Costello
(see all)