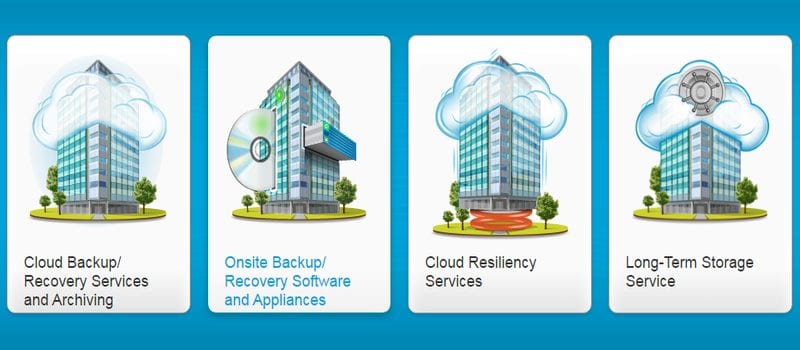 In a recent release, Carbonite, one of the leading providers of cloud and hybrid Business Continuity solutions for SMBs announced that they have agreed to purchase EVault, the Backup and Disaster Recovery division of storage giant Seagate Technology. Carbonite has agreed to pay Seagate $14 million, all in cash. Carbonite expects to complete the acquisition of Evault's North American assets by month's end, and expects to close on European Union assets during the first quarter of this year.
Seagate's EVault is one of the leading providers of Business Continuity and Disaster Recovery solutions for SMBs and small enterprises. In conjunction with Carobinite's successful line of data protection and data recovery products for SMBs, the company will now have the capability to offer a full suite of solutions that are cost-effective, provide ease-of-use and meet the needs of all SMBs. Carbonite estimates that the SMB market is worth $13 billion dollars in the United States and $40 billion dollars globally.
Mohamad Ali, President and CEO at Carbonite, explains: "With this acquisition, Carbonite is taking a big step forward in meeting the data protection and business continuity needs of the entire SMB market from home offices to medium-sized businesses. EVault's proven technology, which includes a line of highly scalable appliances and advanced disaster recovery as a service (DRaaS) capabilities, enables us to round out our portfolio and immediately provide the features and functionality larger businesses require to support their complex environments."
EVault was recently named a major player in the Disaster Recovery as a Service (DRaaS) market by IDC, and adds the following products to Carbonite's solution suite:
EVault Cloud Backup and Recovery: Software for serve backups
EVault Backup and Recovery Appliance: Includes all the benefits of EVault Cloud Backup and Recovery but in an appliance form factor for local backup and restore
EVault Cloud Resiliency Services: DRaaS tool providing failover in the cloud
Carbonite's CFO Anthony Folger notes: "We are excited to combine two powerful, best-of-breed product portfolios to meet the needs of all SMBs. We expect the acquisition will be accretive to non-GAAP net income per share in year one and will result in more than 50% of Carbonite's total bookings coming from the sale of SMB products in 2016." Added Folger, "Our strong cash position and ability to efficiently deploy capital was extremely advantageous in our ability to make this opportunistic and strategic acquisition."
Click here for Carbonite's official release.