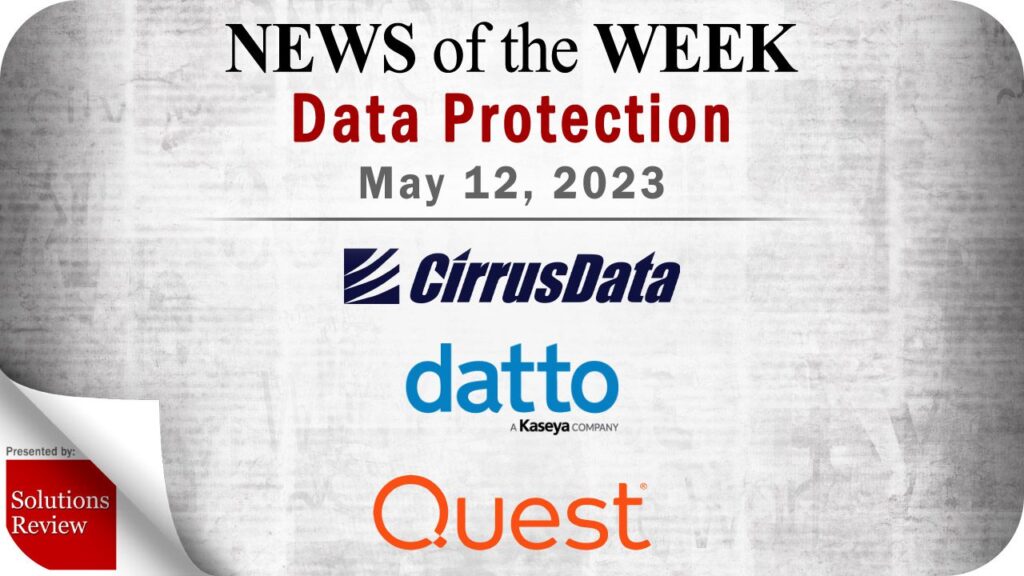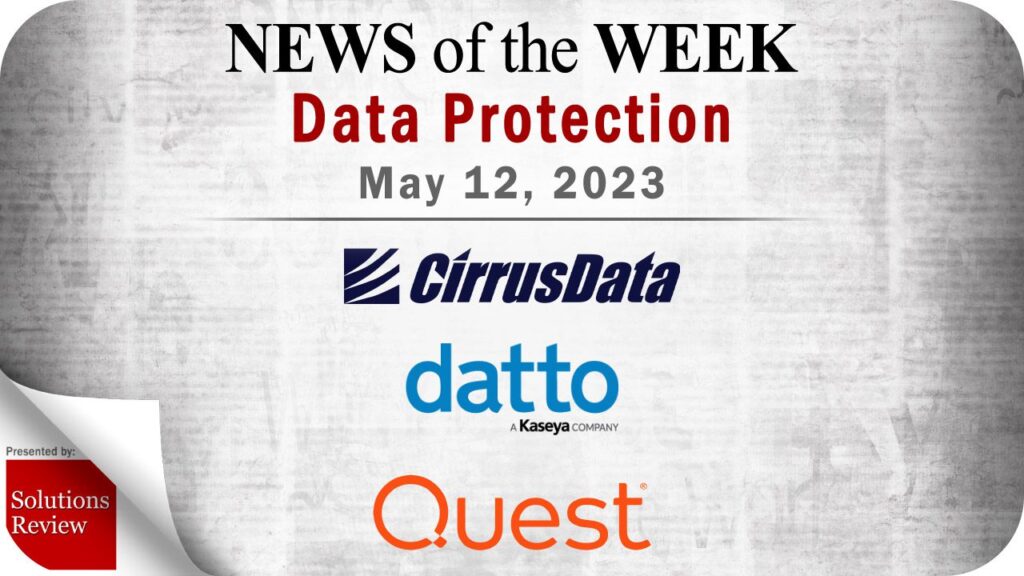 Solutions Review editors curated this list of the most noteworthy storage and data protection news items for the week of May 12, 2023.
Keeping tabs on all the most relevant storage and data protection news can be a time-consuming task. As a result, our editorial team aims to provide a summary of the top headlines from the last week, in this space. Solutions Review editors will curate vendor product news, mergers and acquisitions, venture capital funding, talent acquisition, and other noteworthy storage and data protection news items.
Top Storage and Data Protection News for the Week of May 12, 2023
Cirrus Data Solutions Available Now in the Azure Marketplace
Cirrus Migrate Cloud (CMC) enables organizations to migrate block-level storage data from any source to Azure and between Microsoft Azure Disk Storage with near-zero downtime. A market leader in block data mobility technology and services, Cirrus Data Solutions enables organizations to accelerate and right-size Azure adoption by using the new Cloud Recommendation Wizard in CMC.
DDN is Selling a Record Number of AI Storage Appliances, Report
DDN has sold more AI storage appliances in the first four months of 2023 than it had for all of 2022. Broad enthusiasm for the business opportunities presented by generative AI has resulted in a steady increase in investment in AI and AI infrastructure.
Dell Gives PowerStore Direct Integration with PowerProtect Appliances
Backups can be configured in less than two minutes, directly from the PowerStore user interface. It works with physical and virtual PowerProtect appliances and can backup to the cloud. The relentless Dell software development machine has delivered, it says, more than 2,000 storage portfolio advancements in the past 12 months.
Quest Software Drops QoreStor v7.2 for Ransomware Data Loss Prevention
The latest version of QoreStor has upgraded its Object Container storage technology to allow object locking and versioning control. It also supports generic S3-based data workflows. Notably, QoreStor v7.2 supports Veeam v12 direct-to-object backups, providing data deduplication, compression, encryption and object locking for ransomware protection and recovery.
Expert Insights Section
Watch this space each week as Solutions Review editors will use it to share new Expert Insights Series articles, Contributed Shorts videos, Expert Roundtable and event replays, and other curated content to help you gain a forward-thinking analysis and remain on-trend. All to meet the demand for what its editors do best: bring industry experts together to publish the web's leading insights for enterprise technology practitioners.
Solutions Review Set to Host Datto for Exclusive Webinar on May 17
With the next Solution Spotlight event, the team at Solutions Review has partnered with leading managed service provider Datto to provide viewers with a unique webinar called Re-Imagining Endpoint Security with Datto EDR. Datto offers a family of enterprise business continuity solutions available in both physical and virtual platforms.
Solutions Review Set to Host VAST Data for Exclusive Webinar on May 23
The Data Protection Demo Day Exclusive is an exclusive virtual event featuring an inside look at the technologies of prominent enterprise storage and data protection solution providers. Solutions Review is hosting this online event as a way to present the latest data protection tools from the comfort and safety of your own desk.
For consideration in future storage and data protection news roundups, send your announcements to the editor: tking@solutionsreview.com.