Storage and Data Protection News for the Week of September 8; Updates from CloudFlare, Cohesity, IBM & More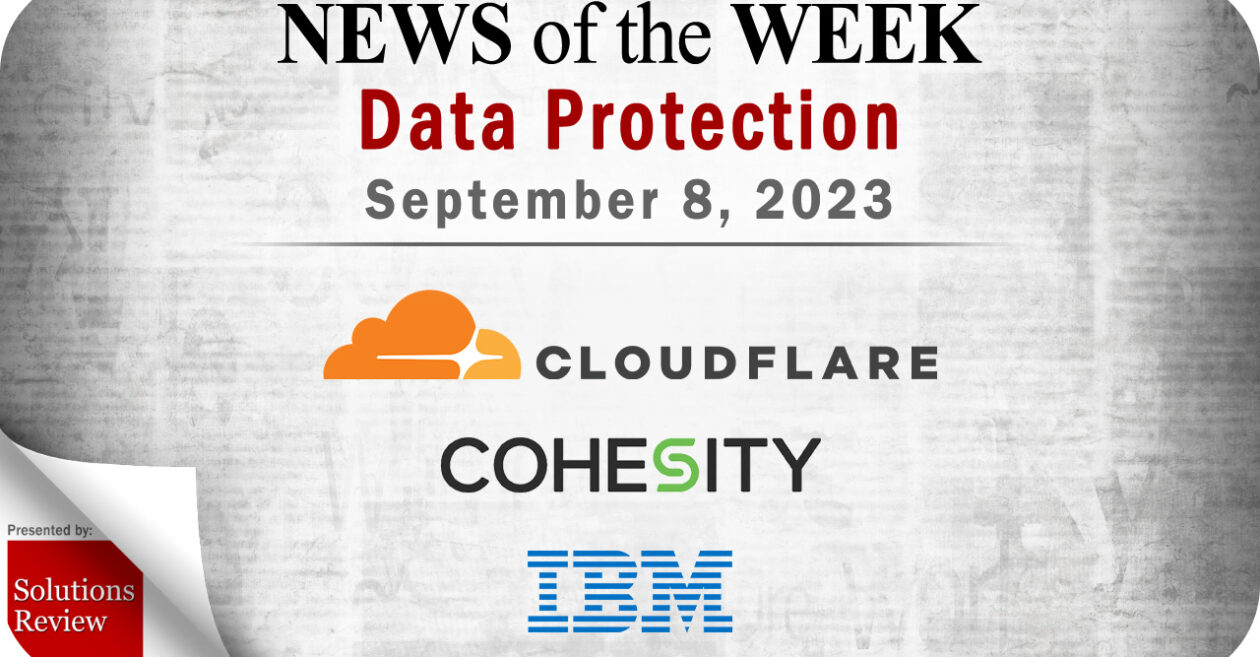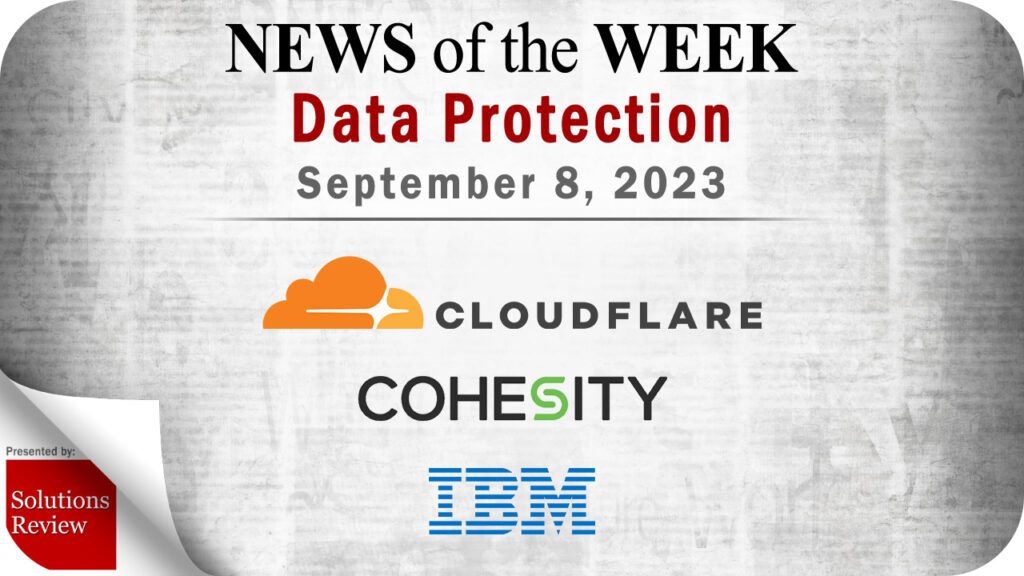 Solutions Review editors curated this list of the most noteworthy storage and data protection news items for the week of September 8, 2023.
Keeping tabs on all the most relevant storage and data protection news can be a time-consuming task. As a result, our editorial team aims to provide a summary of the top headlines from the last week, in this space. Solutions Review editors will curate vendor product news, mergers and acquisitions, venture capital funding, talent acquisition, and other noteworthy storage and data protection news items.
Top Storage and Data Protection News for the Week of September 8, 2023
Actiphy Unveils Latest ActiveImage Data Protection Tool
Companies today are constantly threatened by the looming menace of ransomware attacks. This pervasive threat compels them to divert resources to bolster security measures and instills a sense of apprehension and uncertainty. In an actual attack, the consequences are much more severe and include data loss, financial damages, and disrupted business operations.
Cohesity Partners with Carahsoft on Public Sector Data Security
Cohesity's comprehensive Data Cloud platform consolidates data sources, helps eliminate infrastructure silos, and automate data management tasks. The platform simplifies data management by providing a single, easy-to-use interface for managing data across on-premises, cloud, and edge environments.
IBM Expands Cloud Security & Compliance Center to Help Clients Protect Data
As clients look for ways to address new threats across the supply chain and manage evolving global regulations, the solution suite helps to support their resiliency, performance, security, and compliance needs while helping to minimize operational costs.
Kanguru and Cigent Launch Self-Encrypting, Secure SSD Storage
The Kanguru Defender SED300 Secure SSDs, powered by Cigent, have advanced security capabilities built into the firmware to ensure only authorized users and processes have access to data. Kanguru drives are AES 256 Self-Encrypting Drives, FIPS 140-2 Level 2 validated, come in internal PCIe M.2 2280 NVMe and external USB storage, and are available in 512GB, 1TB, and 2TB capacities.
Mainframe Investments Show Significant Momentum in DevOps & AIOps
A newfound appreciation for the mainframe's resilience and scalability emerged from the heavy reliance on technology through the shifting digital landscape resulting from the COVID-19 pandemic. The survey findings further support the need for organizations to strengthen enterprise mainframe processes with tools that deliver greater speed, certainty, and security.
Odaseva Achieves Innovation in Product Development
As Odaseva delivers on its global commitment to protecting Salesforce data for the world's largest enterprises, the company achieved global growth in key areas. Odaseva reached 120 million users in August 2023. This rapid growth is attributed to meeting rising demand for Salesforce data security solutions among Global Fortune 500 companies.
Expert Insights Section
Watch this space each week as Solutions Review editors will use it to share new Expert Insights Series articles, Contributed Shorts videos, Expert Roundtable and event replays, and other curated content to help you gain a forward-thinking analysis and remain on-trend. All to meet the demand for what its editors do best: bring industry experts together to publish the web's leading insights for enterprise technology practitioners.
Solutions Review Set to Host Cloudflare for Exclusive Spotlight Webinar on September 19
With the next Solutions Spotlight event, the team at Solutions Review has partnered with network solutions provider Cloudflare. Join this webinar to understand the profound impact DDoS attacks can have on an organization's bottom line and how investing in proactive defenses can yield substantial returns.
For consideration in future storage and data protection news roundups, send your announcements to the editor: tking@solutionsreview.com.