What to Expect at Solutions Review's Spotlight with Cloudflare on September 19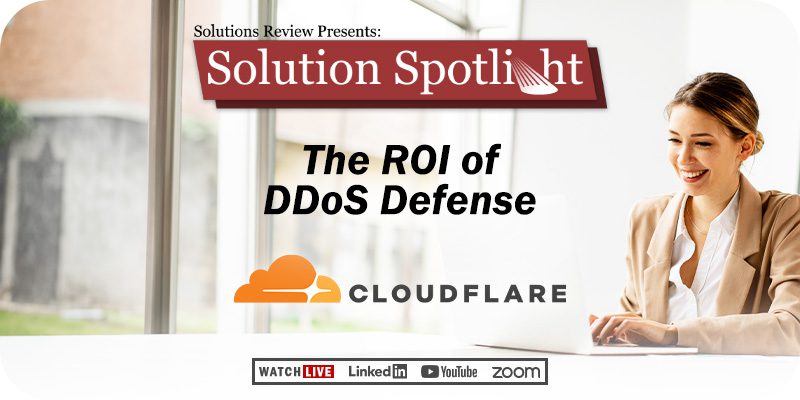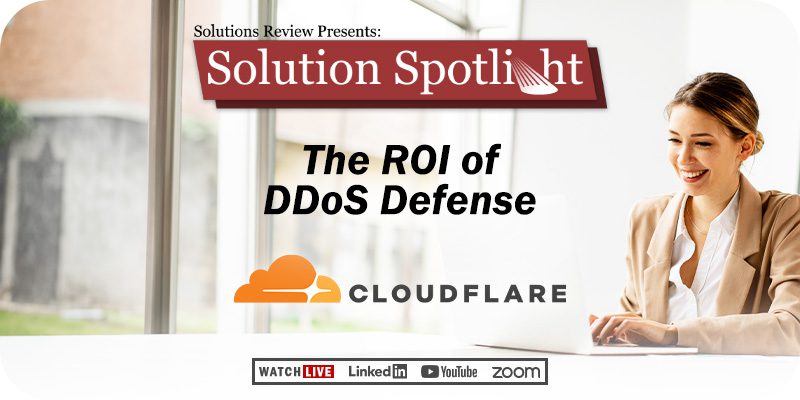 Solutions Review's Spotlight with Cloudflare is entitled: The ROI of DDoS Defense.
What is a Solutions Spotlight?
Solutions Review's Solution Spotlights are exclusive webinar events for industry professionals across enterprise technology. Since its first virtual event in June 2020, Solutions Review has expanded its multimedia capabilities in response to the overwhelming demand for these kinds of events. Solutions Review's current menu of online offerings includes the Demo Day, Solution Spotlight, best practices or case study webinars, and panel discussions. And the best part about the "Spotlight" series? They are free to attend!
Why You Should Attend
Solutions Review is one of the largest communities of IT executives, directors, and decision-makers across enterprise technology marketplaces. Every year over 10 million people come to Solutions Review's collection of sites for the latest news, best practices, and insights into solving some of their most complex problems.
With the next Solutions Spotlight event, the team at Solutions Review has partnered with network solutions provider Cloudflare. Join this webinar to understand the profound impact DDoS attacks can have on an organization's bottom line and how investing in proactive defenses can yield substantial returns.
Featured Speaker:
Kimberly Biddings, Senior Product Manager
About Cloudflare
Cloudflare acts as a reverse proxy for web traffic. It supports web protocols, including SPDY and HTTP/2, QUIC, and support for HTTP/2 Server Push. Since at least 2017, Cloudflare has been using a wall of lava lamps in their San Francisco headquarters as a source of randomness for encryption keys, alongside double pendulums in its London offices and a Geiger counter in its Singapore offices. As of 2023, Cloudflare was providing paid services to over 162,000 customers.
FAQ
What: The ROI of DDoS Defense
When: Tuesday, September 19, 2023, at 12:00 PM Eastern Time
Where: Zoom meeting (see registration page for more detail)