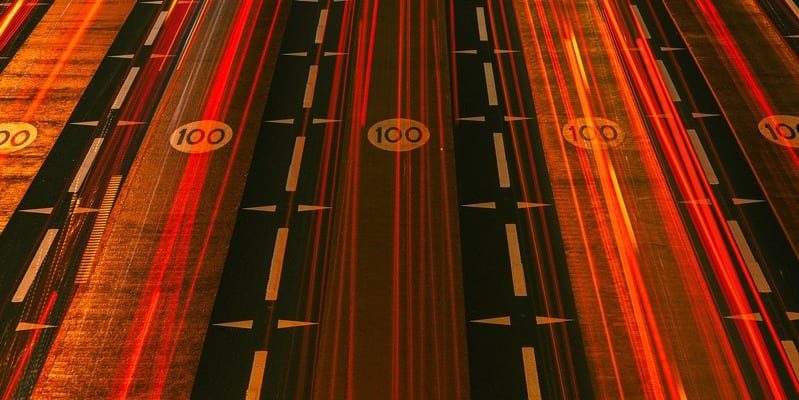 IT news and analysis outlet CRN recently released its 2020 (and eighth annual) Big Data 100, a ranking of prominent big data technology vendors that solution providers should be aware of. The list is made up of established and emerging big data tools vendors. The list is broken down into five distinct product categories that include business analytics, database systems, data management and data integration software, big data platforms, and data science and machine learning tools.
CRN pre-published a list of The Coolest Business Analytics Companies included in the overall list via an interactive slideshow. Though the Big Data 100 is aimed at highlighting software vendors for the purposes of solution provider partnering, Solutions Review is most interesting in highlighting the vendors from that offer unique products and platforms for enterprise organizations. As such, we've read through CRN's complete rankings, available here, to analyze the trending business analytics companies we think matter most. For an even deeper breakdown of business intelligence and data analytics software, tools, vendors and platforms, consult our popular Buyer's Guide.
Alteryx
Alteryx is a self-service data analytics software company that specializes in data preparation and data blending. Alteryx Analytics allows users to organize, clean, and analyze data in a repeatable workflow. Business analysts find this tool particularly useful for connecting to and cleansing data from data warehouses, cloud applications, spreadsheets and other sources. The platform features tools to run a variety of analytic jobs (predictive, statistical, spatial) inside a single interface.
Databricks
Databricks offers a cloud and Apache Spark-based unified analytics platform that combines data engineering and data science functionality. The product leverages an array of open source languages, and includes proprietary features for operationalization, performance and real-time enablement on Amazon Web Services. A Data Science Workspace enables users to explore data and build models collaboratively. It also provides one-click access to preconfigured ML environments for augmented machine learning with popular frameworks.
Domo
Domo is a cloud-based executive management platform that enables organizations to see key data in real-time from across the enterprise in one place and on any device. The company offers prepackaged dashboard content and functionality for filtering and sorting data visually in Domo Analyzer. Domo Everywhere enables users to embed interactive Domo cards in portals, on web properties and inside applications.
GoodData
The GoodData platform provides creation, delivery, and automated management of analytics at scale that allows organizations to deliver insights to customers, partners and other users. GoodData is designed to support any analytical product roadmap, and enables customers to offer their partners any data source, visualization, interaction pattern or integration they need. The tool offers analytics and expertise to operationalize intelligent decisions within business applications and business processes.
Infor Birst
Infor Birst offers a cloud-based analytics solution that connects an organization using a network of interwoven virtualized BI instances. The provider's flagship product is its Networked BI platform. The tool features an adaptive user experience, multi-tenant cloud architecture, user data tier, and a completely virtualized data ecosystem. These capabilities enable use of BI across multiple regions, product lines, departments, and customers. Customers most commonly use the product for BI provisioning, and because it is cloud-based, decentralized analytics as well.
Information Builders
The WebFOCUS platform features self-service analytics and data discovery, a visual discovery insight mode, predictive capabilities, and more. WebFOCUS can deploy secure applications to millions of users, and governance enables metadata-driven delivery across an organization. The platform also extends beyond dashboards for executives and analysts by operationalizing data and analytics for line-of-business users. Information Builders offers a complete portfolio of big data tools, from integration all the way to advanced analytics and data management.
Logi Analytics
Logi Analytics offers a development platform that allows teams to build, deploy, and maintain the analytics in their applications. With the Logi Platform, analytics content and capabilities are embedded and integrated within an existing application or portal. Application teams maintain control to customize the user experience and meet unique requirements. As part of the Logi Platform, Logi Services introduces REST APIs, allowing developers to programmatically interact with data sources, visualizations, and dashboards.
MicroStrategy
MicroStrategy merges self-service data preparation and visual data discovery in an enterprise BI and analytics platform. MicroStrategy provides out-of-the-box gateways and native drivers that connect to any enterprise resource, including databases, mobile device management (MDM) systems, enterprise directories, cloud applications and physical access control systems. Its embedded analytics tool allows MicroStrategy to be embedded in other web pages and applications such as portals, CRM tools, chatbots and even voice assistants like Alexa.
Qlik
Qlik offers a broad spectrum of BI and analytics tools, which is headlined by the company's flagship offering, Qlik Sense. The solution enables organizations to combine all their data sources into a single view. The Qlik Analytics Platform allows users to develop, extend and embed visual analytics in existing applications and portals. Embedded functionality is done within a common governance and security framework. Users can build and embed Qlik as simple mashups or integrate within applications, information services or IoT platforms.
Salesforce
The Salesforce Einstein Analytics platform is available in a number of flavors based on role, industry and included features. The product's automated data discovery capabilities enable users to answer questions based on transparent and understandable AI models. Users can also tailor analytics to their use case and enhance insights with precise recommendations and specific guidance. Einstein lets you create advanced experiences using customizable templates, third-party apps, or custom-build dashboards as well.
SAS
SAS Visual Analytics, is available on-prem or in the cloud. Visual Analytics allows users to visually explore data to automatically highlight key relationships, outliers, and clusters. Users can also take advantage of advanced visualizations and guided analysis through autocharting. SAS has made its name as a result of advanced analytics, as the tool can ingest data from diverse data sources and handle complex models. In addition to BI, SAS offers data management, IoT, personal data protection, and Hadoop tools.
Sisense
Sisense makes it easy for organizations to reveal business insight from complex data in any size or format. The product allows users to combine data and uncover insights in a single interface without scripting, coding or assistance from IT. Sisense is sold as a single-stack solution with a back end for preparing and modeling data. It also features expansive analytical capabilities, and a front-end for dashboarding and visualization. Sisense is most appropriate for organizations that want to analyze large amounts of data from multiple sources.
Tableau Software
Tableau offers an expansive visual BI and analytics platform, and is widely regarded as the major player in the marketplace. The company's analytic software portfolio is available through three main channels: Tableau Desktop, Tableau Server, and Tableau Online. Tableau connects to hundreds of data sources and is available on-prem or in the cloud. The vendor also offers embedded analytics capabilities, and users can visualize and share data with Tableau Public.
Tellius
Tellius offers a search and AI-powered data analytics platform. The product features a proprietary Genius AI Engine that is designed to allow business users ask questions about their data. Tellius has natural language processing that interacts with users in plain language and creates narratives alongside data visualizations as well. The tool can also provide personalized recommendations by anticipating needs and automatically offering related insights and suggestions. Tellius is built on the Apache Spark distributed architecture.
ThoughtSpot
ThoughtSpot is heavily influenced by artificial intelligence and automation. While it may seem complex, ease of use is a strength of the product. It features a full-stack architecture and intuitive insight generation capabilities via the in-memory calculation engine. A distributed cluster manager provides customizable scaling options, and support for existing ETL solutions ensures proper connectivity to desired data sources. ThoughtSpot Embrace allows you to run search and AI analytics directly in existing databases, and supports Google Cloud Storage.
TIBCO Software
TIBCO's product capabilities are expansive, and range from data integration and API management to visual analytics, reporting, and data science. The company's BI and analytics portfolio comes in two main iterations: TIBCO Spotfire and TIBCO Jaspersoft. TIBCO Spotfire is the company's more modern platform. It features interactive visualization, data preparation, enterprise-class governance, and advanced analytic capabilities. TIBCO Jaspersoft supports traditional reporting and embedded BI functionality.