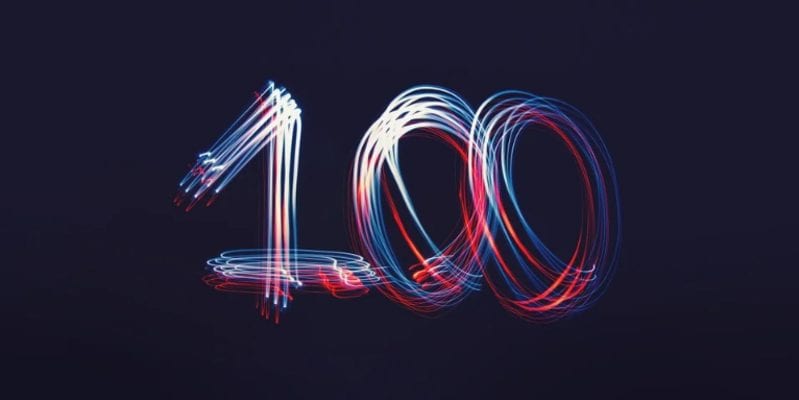 IT news and analysis outlet CRN recently released its 2020 (and eighth annual) Big Data 100, a ranking of prominent big data technology vendors that solution providers should be aware of. The list is made up of established and emerging big data tools vendors. The list is broken down into five distinct product categories that include business analytics, database systems, data management and data integration software, big data platforms, and data science and machine learning tools.
CRN pre-published a list of The Coolest Data Management and Integration Tool Companies included in the overall list via an interactive slideshow. Though the Big Data 100 is aimed at highlighting software vendors for the purposes of solution provider partnering, Solutions Review is most interesting in highlighting the vendors from that offer unique products and platforms for enterprise organizations. As such, we've read through CRN's complete rankings, available here, to analyze the trending data management companies we think matter most. For an even deeper breakdown of data management software, tools, vendors and platforms, consult our popular Buyer's Guide.
Actifio
Actifio offers a Virtual Data Pipeline (VDP) that automates self-service provisioning and refresh of enterprise workloads. The product integrates with existing toolchains and features data delivery and re-use for data scientists through a set of APIs and automation. Users can recover any data across any cloud from any point in time as well. Actifio is a unified platform that includes security and compliance tools to protect, secure, retain and govern data no matter where it resides.
Alation
Alation offers a platform for a broad range of data intelligence solutions including data search and discovery, data governance, data stewardship, analytics, and digital transformation. The product features a Behavioral Analysis Engine, inbuilt collaboration capabilities, and open interfaces. Alation also profiles data and monitors usage to ensure that users have accurate insight into data accuracy. The platform provides insight into how users are creating and sharing information from raw data as well.
Collibra
The Collibra Platform is made up of five distinct solutions. Headlined by an enterprise data catalog called Collibra Catalog, the platform also includes Collibra Governance, Collibra Privacy & Risk, Collibra Lineage, and now Collibra Data Intelligence Cloud. Collibra documents an organization's technical metadata and how it is used. It describes the structure of a piece of data, its relationship to other data, and its origin, format, and use. The solution serves as a searchable repository for users who need to understand how and where data is stored and how it can be used.
Dremio
Dremio offers a product called Data Lake engine that provides fast query speed and a self-service semantic layer that operates directly against data lake storage. The solution connects to S3, ADLS, Hadoop or wherever enterprise data resides. Apache Arrow, Data Reflections and other Dremio technologies work together to hasten query speeds, and the semantic layer enables IT to apply security and business meaning. Users do not have to send data to Dremio or have it stored in proprietary formats to access it.
erwin
erwin offers a unified software platform for combining data governance, enterprise architecture, business process, and data modeling. The product is delivered as a managed service that allows users to discover and harvest data, as well as structure and deploy data sources by connecting physical metadata to specific business terms and definitions. erwin imports metadata from data integration tools, as well as cloud-based platforms, and can evaluate complex lineages across systems and use cases.
Magnitude Software
Magnitude Software's MDM functionality is available via its Kalido solution. The product features domain-agnostic modeling, matching and mapping capabilities, as well as visual models for common and obscure domains without the need to purchase customizations. Kalido also includes audience-specific interfaces, workflow and model-driven APIs for real-time collaboration, and policy-driven governance. Customers gain universal access from mobile devices, and audit, validation and security are easy to manage.
Octopai
Octopai is a centralized, cross-platform metadata management automation solution that enables data and analytics teams to discover and govern shared metadata. The product does metadata scanning by automatically gathering it from ETL, databases and reporting tools. Metadata is stored and managed in a central repository, and a smart engine using hundreds of crawlers searches all metadata and presents results quickly. Octopai is best used for use cases in business intelligence, governance, and data cataloging.
Panoply
Panoply automates data management tasks associated with running big data in the cloud. Smart Data Warehouse require no schema, modeling, or configuration. Panoply features an ETL-less integration pipeline that can connect to structured and semi-structured data sources. It also offers columnar storage and automatic data backup to a redundant S3 storage framework.
Promethium
Promethium offers an augmented data management platform called Data Navigation System. Designed with data analysts in mind, the product lets users automatically discover, validate and assemble data to provide data to business intelligence tools. The product finds and matches data required to address each user request. Once complete, Promethium provides users with a visual view of how the data should be assembled, then automatically generates the SQL statement to get the right data and executes the query across multiple repositories.
Qubole
Qubole's flagship data management product is its Autonomous Data Platform, a solution that self-manages and self-optimizes by sending alerts and Insights and Recommendations (AIR) based on cloud agents connected to the customer's data policies and preferences. Qubole uses a combination of heuristics and machine learning for workload continuity as well.
Reltio
Reltio Connected Customer 360 is a SaaS platform built on a cloud-native big data architecture. The product features graph technology and machine learning capabilities as well. Users can quickly onboard new data sources, add, change or remove customer profile attributes without downtime, and enable developers to build and launch new products. Reltio can scale up to billions of profiles and can support thousands of users, and remains the only cloud-native MDM solution in the marketplace.
Zaloni
The Zaloni Data Management Platform operationalizes data along the entire pipeline, from data source to consumer. ZDP automates repeatable data management tasks and processes and provides central management of all enterprise data sources whether on-prem, cloud, multi-cloud, or hybrid. Zaloni is compatible with all major Hadoop distributions, most data processing engines, and applicable deployment models.