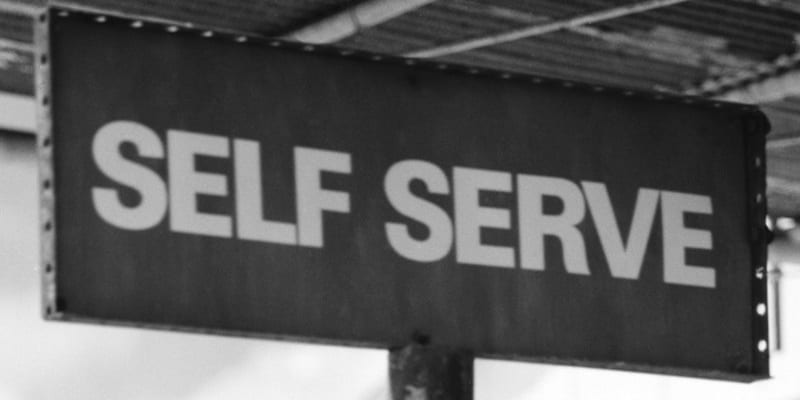 Embedded BI is quickly gaining adoption as product managers seek to empower their customers' decision-making through contextualized analytics. Embedded BI is making noise in the analytics industry as people appreciate working in a unified environment rather than hopping between separate applications.
Reaching your customers with a strategy that supports self-service and makes analytics available for everyone is important because it creates value in your application. A strategy that keeps in mind the variety of user types for self-service ensures user adoption skyrockets as you create an productive experience for everyone.
However, creating a strong self-service strategy is more complicated than this. Read on to see our requirements on crafting a solid self-service strategy.
Self-Service should not equal skepticism
Successful self-service strategies incorporate elements of data governance. This is because data governance ensures that the information we share is accurate and exhibits quality control.
The answer to this question is metadata. Metadata allows your developers to define abstract data into discernible business definitions for users to understand when they consume or create reports. Metadata layers are critical to governing data in a business intelligence application, and it is a wise approach to ensuring everyone is on the same page when information is shared.
It is recommended that developers, management, and users work together to form a partnership to ensure all the necessary data is in place for users to both work and feel confident in the integrity of reports. Business definitions need to be accurately laid out for efficient report consumption and creation.
IT and end-users should work together
Self-service truly works with the governance points made above, which comes into full fruition with an ongoing IT-User partnership.
As needs vary from users to departments, IT needs to understand and supply users with the necessary tools to do their job. This can be achieved by creating a team specifically targeted for the creation of analytics assets who are in constant contact with both management and users.
The analytics assets team should build custom formulas and filters that are highly in demand to help users create reports with speed and efficiency, and work on business definitions as mentioned previously. While true self-service empowers users to create their own assets, filters, and formulas, this strategy can reach users of all technical levels to bring self-service to its full potential.
Governance can be taken above and beyond data and taken to creating organizational analytics architecture. This allows IT and management to dictate what users and departments have certain data and reusable analytics assets to be exposed to.
Self-Service is not for the faint of heart
At the end of the day, these are all great suggestions for building a powerful self-service analytics initiative. However, it is also critical to evaluate the product as a whole to ensure it is designed to support self-service. This helps you realize that all the critical components are there to support your self-service strategy.
Additionally, having strong administrative control in a product will allow you to govern user groups. Being allowed to expose widgets, provide for custom widgets, and other analytical assets to users and user groups will help employ the IT-User partnership strategy.
Analyzing a software package for its functional depth from front-end to the developer tool will allow you to see if it truly supports self-service. Self-service truly shines when you can customize the software to fit just what every user needs to do their job.

Latest posts by Timothy King
(see all)