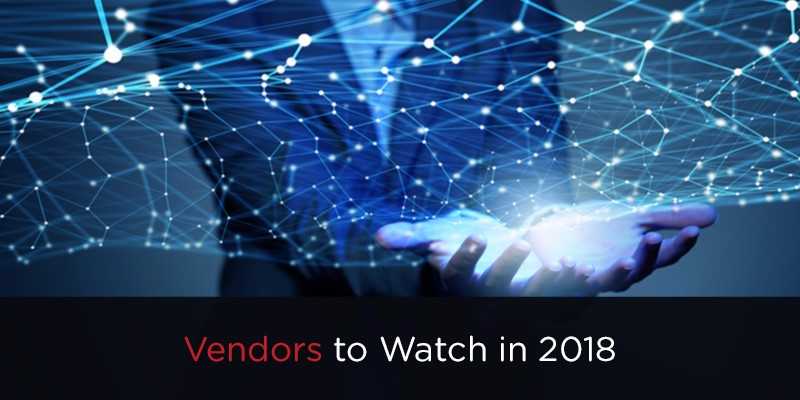 The business intelligence and data analytics tools marketplace is as crowded as ever. The scope of what constitutes analytic software is a bit blurry, and this makes selecting the best possible BI tool a daunting task. Modern tools encompass much more than legacy reporting, with capabilities ranging from data integration and data preparation to data quality, governance, and security. Data visualization and cloud connectivity are the new normal for BI and analytics in the current environment.
In that spirit, we've turned our gaze to the future of business intelligence and data analytics. Whether its inclusion in a recent analyst report, the release of an innovative new tool, or a bump in venture funding, these are the providers that have earned watch list status for the year ahead.
Arcadia Data is the provider of a visual analytics platform for big data. The platform runs analytics natively in-cluster, helping to accelerate insights from Apache Hadoop or other platforms without moving data. Arcadia features a web-based visual designer that allows users to create dashboards and applications without having to code. Users can choose from a library of more than 25 visual types which include advanced analytics for micro-segmentation, time-series, and correlation analyses.
Chartio provides a cloud-based data discovery solution that connects to any data source from Amazon Redshift and CSV files. The platform features a Data Pipeline tool that allows users to blend, transform, and layer multiple datasets. Chartio allows organizations to share dashboards via scheduled emails or reports without having to install software. Users do not have to build data models in advance, and retain full control over database connections with a reverse SSH tunnel.
ClearStory Data's flagship product offers ways for organizations to discover, prepare, and blend data from structured and unstructured sources. ClearStory's Data Inference tool automates the data preparation process for any data source by inferring semantics in business data, reading values, and automating transformations. The platform's Intelligent Data Harmonization capabilities automatically produce visually blended insights by identifying relationships across dimensions in data.
Manthan provides big data and advanced analytics tools for companies in consumer-facing industries. The company specializes in retail analytics, but also offers solutions for those in restaurant marketing and e-commerce. Manthan's Customer360 platform allows marketers to identify personalized opportunities based on data-driven understanding of customer behavior. Advanced analytics are based on statistical processing algorithms, and are designed for data scientists, math experts, domain experts, and engagement managers.
Zoomdata offers a wide variety of BI and analytic capabilities, but specializes in data visualization for real-time and historical big data backends. The vendor's patented micro-query architecture provides users a single pane of glass for bridging old and new data, and can span ecosystems that include relational databases and new sources like NoSQL, search, and streaming data. Zoomdata's Data DVR lets users interact with data in the same way they would when using their cable service to interact with streaming video.

Latest posts by Timothy King
(see all)