Alteryx Adds 'Visualytics' to Flagship Data Analytics Platform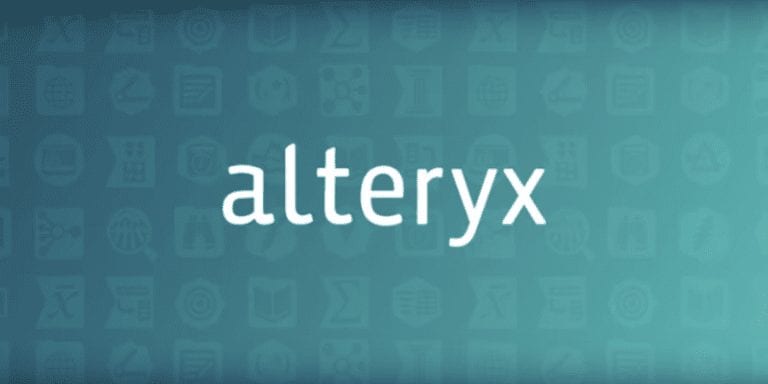 Alteryx has announced the release and general availability of the newest version of its flagship data analytics platform. Highlighted by the company's new Visualytics innovation, the Alteryx platform now features capabilities that enhance how users prepare, analyze, share, and collaborate on data. Other add-ons include Smart asset recommendation, enhanced Alteryx in-database Spark capabilities, new caching, a new Python tool with Jupyter integration, and a more enterprise-friendly server.
Visualytics provides real-time visualizations across Alteryx that enable data workers to understand their data throughout the entire analytics workflow. Data analysts can now see their data at any point along the workflow to identify errors or outliers, make more informed decisions, and streamline the analytics process. Inline Visualytics gives data scientists instant validation on the health of their analysis as well. The new Interactive Chart Tool lets users create visual outputs, such as charts and graphs.
In a statement to Solutions Review, the company's SVP of Product Development Ashley Kramer said: "Visualytics was born out of customer feedback. Our users wanted the ability to visualize their data at every step of the analytic journey, rather than just at the end as output. Visualytics does not just benefit data analysts; it now also extends to Promote for use by data scientists. Model performance was traditionally difficult to understand without a visual. Data scientists can now quickly see the health of their models and then dig deeper into each outcome to troubleshoot, increase uptime, and build better models in the future."
This release comes on the heels of the company's June update that made available improvements to the analytic experience for IT, business analysts, and data scientists. Solutions Review named Alteryx one of The 28 Best Analytics and Business Intelligence Platforms for 2018 in July.
Click through for more information.
[hr style="single"]