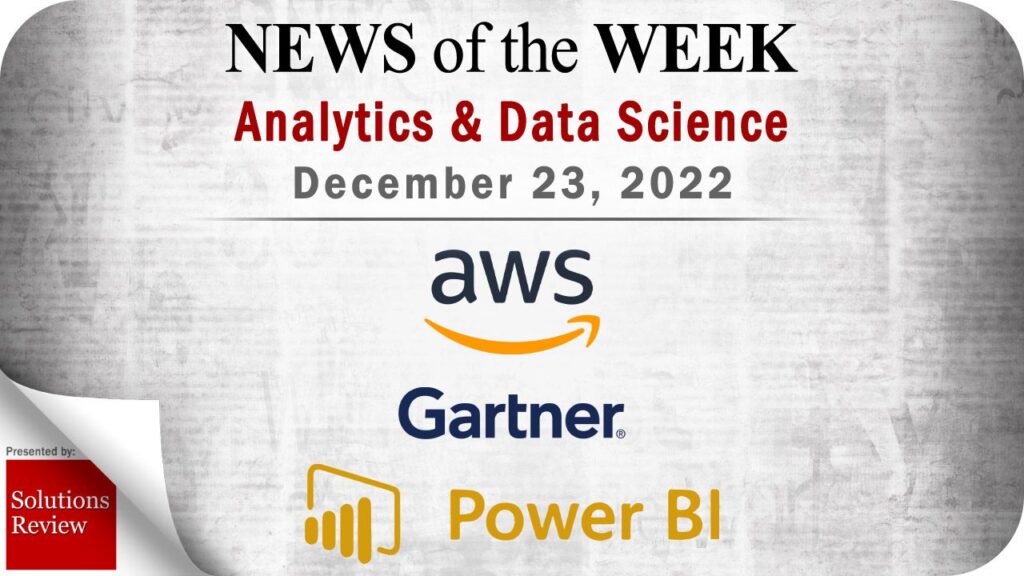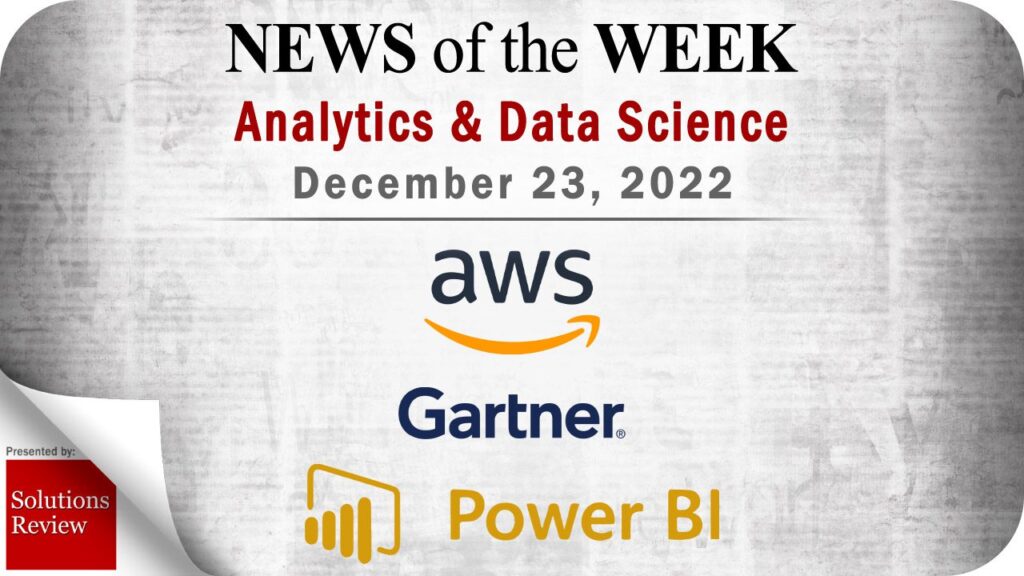 The editors at Solutions Review have curated this list of the most noteworthy analytics and data science news items for the week of December 23, 2022.
Keeping tabs on all the most relevant analytics and data science news can be a time-consuming task. As a result, our editorial team aims to provide a summary of the top headlines from the last week, in this space. Solutions Review editors will curate vendor product news, mergers and acquisitions, venture capital funding, talent acquisition, and other noteworthy analytics and data science news items.
Top Analytics and Data Science News for the Week Ending December 23, 2022
AWS QuickSight Q Topic Migration APIs Available in Preview
QuickSight Q now supports migration of Topics using APIs enabling authors to replicate topics from one account to another or to share topics with users across different namespaces. Authors can easily migrate a Topic and replicate the metadata settings such as datasets used, fields, field names, synonyms, and field settings.
Dresner Advisory Services Releases 2022 Embedded BI Vendor Market Study
The 10th annual Embedded Business Intelligence report examines end-user trends surrounding the importance and adoption of embedded BI, architecture and feature requirements, and targeted applications. Embedded business intelligence (BI) is the technological capability to include BI features and functions as an inherent part of another application.
Gartner Releases 2022 Magic Quadrant for Financial Planning & Analysis Software
The Magic Quadrant research identifies and then analyzes the most relevant providers and their products in a market. The vendors included in the report are analyzed based on their ability to execute and their completeness of vision, and are then classified into four categories: Leaders, Challengers, Visionaries, and Niche Players.
Microsoft Adds New Streamlined Authoring Features to Power BI
Edit your relationships right in the properties pane in the Model view without running queries to preview or validate the data. This a welcome relief for those using DirectQuery storage mode, as these queries can cause you to wait and impact your data sources. Read on below for some scenarios they can help you with.
Solutions Review Drops 62 Expert Analytics & Data Science Predictions for 35 Experts for 2023 During BI Insight Jam
Analytics and data science predictions have been vetted for relevance and ability to add business value as well. These are the best predictions from the dozens we received. We believe these are actionable and may impact a number of verticals, regions, and organization sizes.
For consideration in future analytics and data science news roundups, send your announcements to the editor: tking@solutionsreview.com.

Latest posts by Timothy King
(see all)