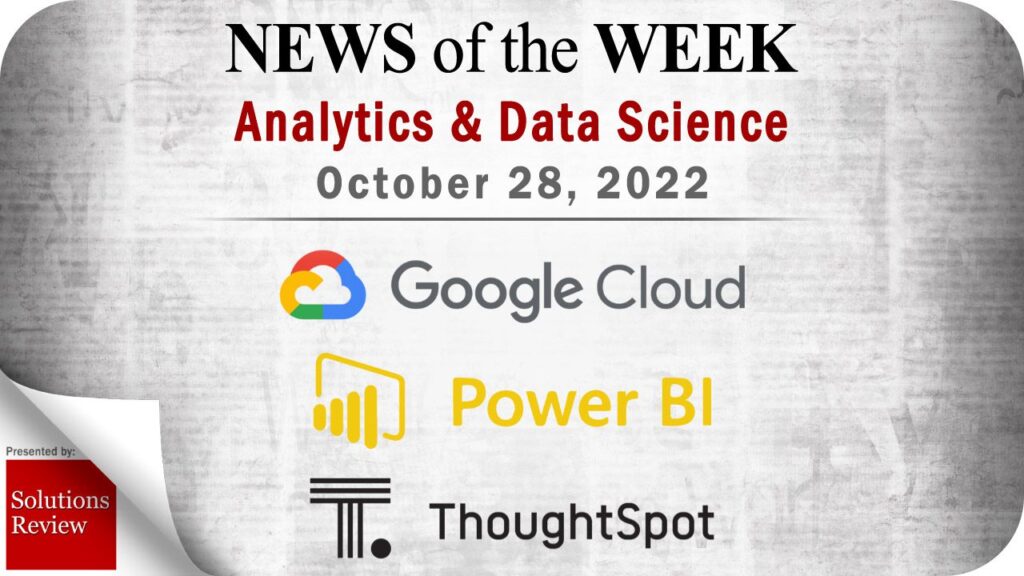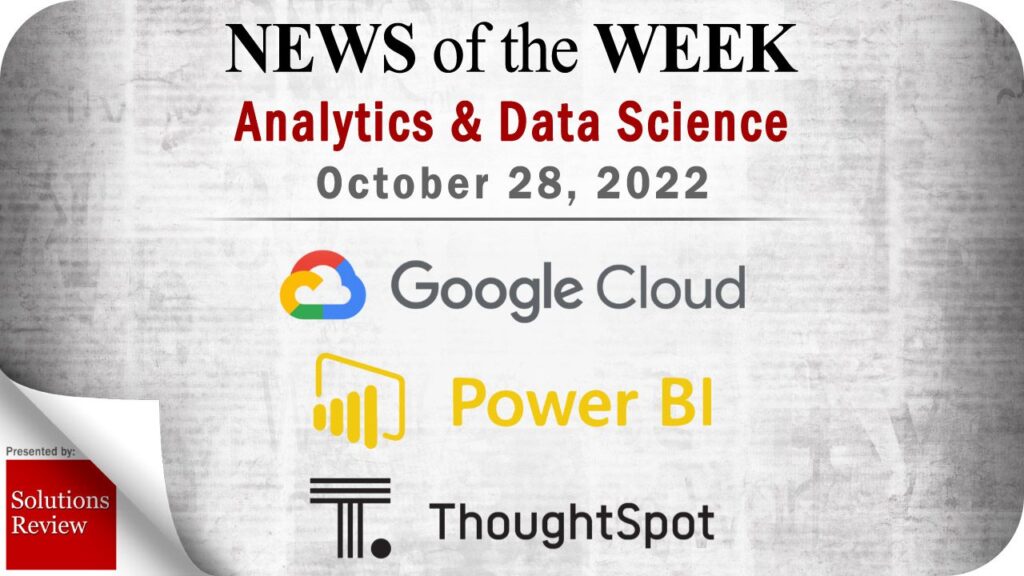 The editors at Solutions Review have curated this list of the most noteworthy analytics and data science news items for the week of October 28, 2022.
Keeping tabs on all the most relevant analytics and data science news can be a time-consuming task. As a result, our editorial team aims to provide a summary of the top headlines from the last month, in this space. Solutions Review editors will curate vendor product news, mergers and acquisitions, venture capital funding, talent acquisition, and other noteworthy analytics and data science news items.
Top Analytics and Data Science News for the Week Ending October 28, 2022
Fivetran Names Sigma Computing Business Intelligence Partner of the Year
The award was announced today at Fivetran's annual Partner Summit. The Fivetran partner awards, currently in their second year, recognize partners who went above and beyond in their contributions to Fivetran's ecosystem. Sigma Computing offers a cloud-based analytics and business intelligence solution.
Google Cloud Data Exploration Workbench in Dataplex is Now Available
The tool provides a Spark-powered serverless data exploration experience that lets data consumers interactively extract insights from data stored in Google Cloud Storage and BigQuery using Spark SQL scripts and open source packages in Jupyter Notebooks.
Microsoft Roadmaps Power BI Ideas Website
This feature will display related ideas while creating a new idea, this will help to find existing ideas and upvote and avoid creating a duplicate or similar idea. Currently, if your idea is merged into another idea, you don't see it either in the ideas list or in the "My Ideas" section. With an upcoming update, you will see your merged ideas in the "My Ideas" section.
Qlik AutoML Adoption Growing Rapidly Among Enterprise Organizations
Qlik AutoML provides a simple, code-free way for analytics users and teams to leverage machine learning to train models, make predictions and plan decisions on their current analytics use cases With Qlik AutoML, teams across the organization can now explore predictive data and test what-if scenarios right in Qlik Sense, which can then trigger alerts and automations for action across the business.
What to Expect During the 4th-Annual Solutions Review BI Insight Jam on December 15
The BI Insight Jam is a data management and analytics community web event. Solutions Review editors are bringing the best and brightest minds in the industry together for a one-day social media gathering. Participants will include industry analysts, experts, influencers, practitioners, and software solution providers under the hashtag #BIInsightJam. This year's event theme is Cloud Data Architectures: Best Practices for Managing, Analyzing, and Governing Data in the Cloud.
ThoughtSpot Launches Self-Service Analytics for Spreadsheets
With ThoughtSpot for Sheets, users simply install a free plugin app for Google Sheets, and then can instantly begin analyzing all their data in these sheets through search. Built and run entirely in the browser, ThoughtSpot for Sheets requires no data modeling, technical skills, or existing architecture. Users simply install, connect, and start searching.
For consideration in future analytics and data science news roundups, send your announcements to the editor: tking@solutionsreview.com.

Latest posts by Timothy King
(see all)