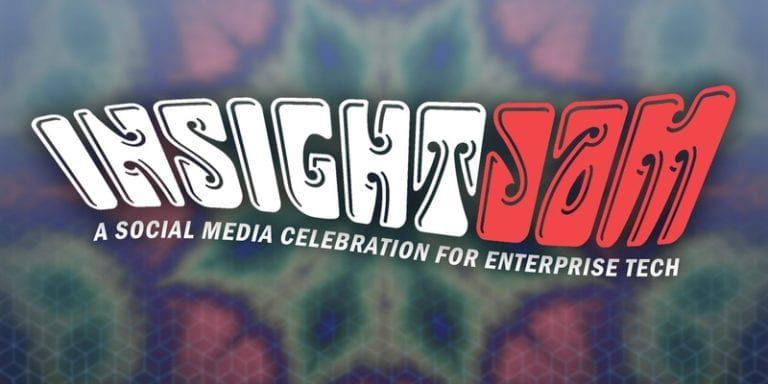 A schedule of events for Solutions Review's 2022 BI Insight Jam, a community web event for enterprise technologists. This year's event theme is Cloud Data Architectures: Best Practices for Managing, Analyzing, and Governing Data in the Cloud.
What is the BI Insight Jam?
The BI Insight Jam is a data management and analytics community web event. Solutions Review editors are bringing the best and brightest minds in the industry together for a one-day social media gathering. Participants will include industry analysts, experts, influencers, practitioners, and software solution providers under the hashtag #BIInsightJam.
This year Solutions Review is doubling down on its popular Expert Panel segments to meet the demand for what its editors do best; bring industry experts together to publish the web's leading content for enterprise technologists.
Join the

largest

data management and analytics software buyer and practitioner community
Solutions Review Data Management and Analytics is the largest software buyer and practitioner community on the web. Our Universe of Influence reach is more than 7 million business and IT decision-makers, as well as C-suite and other top management professionals. Our readers primarily use us as an enterprise technology news source and trusted resource for solving some of their most complex problems.
Our collection of vendor-agnostic buyer's resources help data management and analytics buyers and practitioners during the research and discovery phase of a buying cycle. This critical stage of information gathering is where buyers narrow down the field of solution providers to a short-list they plan to engage. The mission of Solutions Review is to make it easier for buyers of data management and analytics software to connect with the best providers.
Event Details
Uncover insights personalized to your interests. From analysts to IT and the Public Sector, there is sure to be something for everyone. Solutions Review editors will be breaking the web event into three main tracks so you can find the insights that are best for you:
8:30 AM – 12:30 PM: Advice for BI, analytics, and data management software buyers featuring 16 expert insights; a new one every 15 minutes!
11:00 AM: Executive Roundtable: Cloud Data Architectures: Best Practices for Managing, Analyzing, and Governing Data in the Cloud featuring panel moderator Philip Russom, Ph.D. and Mark Diamond
Philip Russom is a well-known figure in data management, data warehousing (DW), data integration (DI), big data, and analytics, having worked as an industry analyst for 25 years, producing over 650 research reports, magazine articles, speeches, and webinars. He covered data management for Gartner, TDWI, Forrester Research, Giga Information Group, Hurwitz Group, and his own private analyst practice.
Mark Diamond is CEO of Contoural, the largest independent provider of Records & Information Management and Litigation Readiness Consulting Services. He is also Founder and program administrator of the Association of Corporate Counsel Data Steward program, the industry-leading law firm and legal service provider information security assessment, benchmark and accreditation program.
12:00 PM: Executive Roundtable: Key Considerations for Evaluating Cloud Data Platforms – brought to you by DataStax and featuring moderator Shawn Rogers
Shawn Rogers is a 20+ year industry veteran. He is an internationally recognized thought leader, speaker, author, and instructor/influencer on Cloud technologies, AI/ML, IoT, business intelligence, big data, data management, SaaS, and social analytics. His latest book, Analytics: How to Win with Intelligence, is available on Amazon.
Pranav Parekh is a proven go-to-market leader with more than 20 years of experience spanning consulting, development, products, pre-sales, and customer success at companies including Google, Apigee, Oracle, BEA Systems, and Akana. Pranav earned his MBA from Pepperdine University and, as a Hodgkin's lymphoma survivor, he is actively involved with The Leukemia & Lymphoma Society.
12:30 PM – 4:30 PM: Best practices segment for BI, analytics, and data management practitioners featuring 16 expert insights; a new one every 15 minutes!
1:00 PM: Executive Roundtable: Data Mesh, Data Fabric & Emerging Data Management Approaches – brought to you by Denodo and featuring moderator Robert Eve
Robert (Bob) Eve is a data management thought leader who helps users and vendors achieve data-driven success. At Composite Software Bob helped define the data virtualization category and co-authored the first book on Data Virtualization, Data Virtualization: Going Beyond Traditional Data Integration to Achieve Business Agility. Bob has held executive leadership roles at Oracle, PeopleSoft, Mercury Interactive, Cisco, and TIBCO.
With a career spent on the cutting edge of technology and its integration with business processes, Kevin is currently the Director of Product Marketing at Denodo. Before joining Denodo, Kevin led strategic marketing activities for TIBCO with its cloud partner and led product marketing for TIBCO's flagship integration technologies. He is the former SVP of Global Sales/Marketing for Proginet Corporation.
2:00 PM: Executive Roundtable: Mastering Data Integrity & Data Quality in the Cloud-Age – brought to you by Monte Carlo, featuring panel moderator Susan Walsh – The Classification Guru, Tom Redman "the Data Doc", and Prashanth Southekal, Ph.D.
Susan is a specialist in data classification, taxonomy customization, and data cleansing, as well as the founder of The Classification Guru. She is an industry thought leader, TEDx speaker, and author of the published 'Between the Spreadsheets: Classifying and Fixing Dirty Data'. Susan has also developed a methodology to accurately and efficiently classify, cleanse and check data for errors which will help prevent costly mistakes.

Will Robins is a product manager and founding team member at Monte Carlo, a role in which he helps data teams achieve more reliable data through end-to-end data observability. Previously, he served as a post-sales leader for the company, spinning up their Customer Success function. He has led teams at Gainsight, the customer success software company, and in his free time, trades and collects historic coins.
Dr. Thomas C. Redman, "the Data Doc," President of Data Quality Solutions, helps start-ups and multinationals; senior executives, Chief Data Officers, and leaders buried deep in their organizations, chart their courses to data-driven futures, with special emphasis on quality and analytics. Tom's most important article is "Data's Credibility Problem" (Harvard Business Review, December 2013) He has a Ph.D. in Statistics and two patents.
Prashanth Southekal is the Managing Principal of DBP-Institute, a data and analytics consulting and education firm. He has consulted for over 75 organizations. Dr. Southekal is a published author of two books and a contributing writer on data, analytics, and machine learning in Forbes and CFO.University. Apart from his consulting pursuits, he has trained over 2,500 professionals worldwide, and he is an Adjunct Professor of Data Analytics at IE Business School in Madrid, Spain.
3:00 PM: Executive Roundtable: Data Integration, Data Engineering, and Data Pipeline Automation Best Practices – featuring panel moderator Michael Magalsky
Michael Magalsky is founder and Principal Architect at infoVia. He draws from a quarter-century of data and analytics experience at Micron Technologies, where Michael helped lead the big data effort to integrate the company's massive volumes of manufacturing data. Now as an independent consultant he specializes in Information Architecture, Data Warehouse Modeling, Implementation, and Data Security.
Mona Rakibe is CEO at Telmai. She has spent over 15 years driving product innovation and growth strategies in startups and enterprises like Reltio, EMC, Oracle, and BEA. In her last role as a founding product manager at Reltio, she played a key role in driving product strategy and growth from its early stages to hyper-success. She is an established leader in Data Management and was nominated for Silicon Valley Women Data Leader in 2019.
4:30 PM – 8:30 PM: Industry trends and predictions for 2022 featuring 16 expert insights; a new one every 15 minutes!
Why Participate?
Wondering what's in it for you? Join us for the BI Insight Jam to get advice on data management and analytics software buying, best practices for piloting new and emerging technologies, and find out what the future will bring. It's also going to be a top-notch networking event featuring many of the foremost thought leaders in the field.
FAQ
What: The 4th-annual Solutions Review BI Insight Jam
When: Thursday, December 15, 2022 from 8:30 AM to 8:30 PM Eastern
Where: Twitter (using the hashtag #BIInsightJam), YouTube, LinkedIn


Latest posts by Timothy King
(see all)