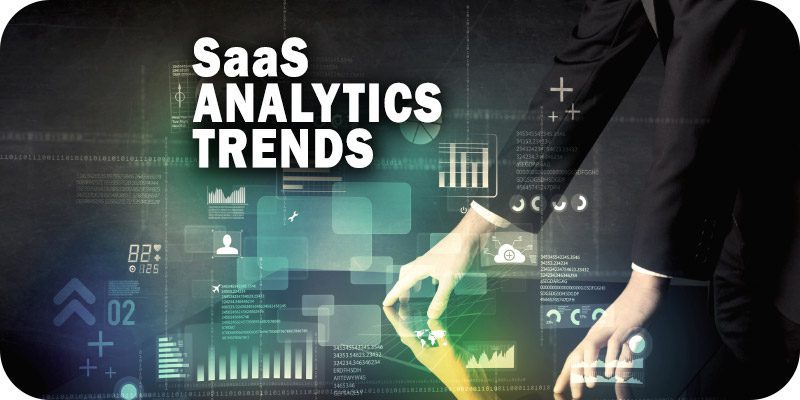 Solutions Review's Expert Insights Series is a collection of contributed articles written by industry experts in enterprise software categories. In this feature, Infragistics Product Manager Casey McGuigan offers an expert explanation of the must-know SaaS analytics trends right now.
Software as a service (SaaS) has many advantages to users, including lower costs, easy scalability and integration, and reduced time to benefit. However, it's important to understand that many SaaS companies face major challenges including maximizing the adoption of their tools, streamlining workflows, managing resources, optimizing performance, and providing customers with the best ROI.
One way companies are addressing these challenges is by integrating powerful business intelligence (BI) capabilities into SaaS applications. Business intelligence improves the existing product's value proposition, and creates a better analytics experience for users and employees alike — without straining engineering resources. SaaS analytics allow organizations to visually analyze data, derive actionable insights and make smarter decisions, which optimize and improve the user's processes and product/services for maximum profitability.
And as the SaaS software segment continues to grow, so do customer expectations, thus, it is important to keep pace and stay up to date with the latest trends in the SaaS analytics space.
The Importance of SaaS Analytics
Data analytics is the key to informed decision-making as it brings all data insights to decision-makers and allows them to spot trends and patterns in data. And for this reason, it is becoming a central component of SaaS platforms because of its ability to help organizations use business intelligence to make data-driven decisions and stay ahead of the competition. According to Chromatix, digital analytics is one of the four most effective ways to improve conversion rates. Companies that don't rely on analytics to better understand their customers' needs and merely use intuition can quickly lose their competitive edge.
Aside from the benefit to their customers, SaaS analytics also helps SaaS companies easily track sales, operations, and marketing data to understand customer behavior throughout their journey and reveal where and how improvements can be made. Incorporating data analytics helps SaaS companies to reduce churn, increase customer engagement, and ultimately increase revenue.
Top SaaS Analytics Trends Right Now
---
Centralized Decision-Centric Data Analytics
One of the biggest and most important trends in SaaS analytics is focused on the science of decision intelligence — basing all of your business decisions and processes on data. In addition, the centralization of analytics makes it possible for users to analyze data from a single point of truth, enabling them to uncover hidden insights. These insights completely change the way users make business decisions regardless of their team or role – modern analytics solutions like performance dashboards that display the most vital business information, for example, are accessible to every team member at all times.
Artificial Intelligence is a Must-Have
Artificial intelligence (AI), the science of building smart machines to perform tasks that typically require human intelligence, is trending everywhere and is relevant for SaaS as well. In the SaaS industry, AI is becoming a standard feature that helps businesses do more with less. When properly implemented, AI makes automation, personalization of services, enhanced security, augmentation of human capacity, and speed of decision-making process possible for all SaaS companies.
Combined with machine learning algorithms, AI revolutionizes the way data users interact with analytics and data management by providing AI-powered data cleansing, self-service data preparation, intelligent enterprise data catalogs, data fabric capabilities, and much more.
These innovations will continue to expand and advance as developers gather more data from users and customers, and the technology is expected to become even more responsible and scalable.
The Rise of Low-Code SaaS Platforms
Low-code development platforms have been on everyone's radar in the last few years, and the SaaS industry is no exception. According to the Reveal survey on the top software challenges for 2022, citizen developers using low-code tools can help meet the demand for building fully functioning SaaS apps faster and with fewer resources.
Low-code platforms are development frameworks that put costly and high-error layers of application development (including but not limited to SaaS platforms for SaaS providers) in a near-finished state, allowing developers to focus on application logic and user experience. They don't completely eliminate the need for developers or engineers, but having less code to write to form the foundation of your SaaS platform or solution means that your technical experts can spend more time on innovations that will, ultimately, result in a real competitive edge.
The Reveal survey also showed that 54% of software developers and IT professionals are planning to economize in the future by incorporating low-code tools to automate and eliminate many of the developer/IT/analyst tasks and processes.
A Mobile-First Approach
Today, everyone uses a smartphone for both work and communication. More often than not, mobile BI for SaaS is an afterthought, but as the world is moving into a mobile-first era, building a SaaS experience for mobile devices should be a top priority. Access to real-time business insights allows data users and decision-makers to see business opportunities sooner, quickly react to changes in market conditions, as well as increase the opportunity to up-sell and cross-sell.
White-Label SaaS Analytics White-label analytics is the ability to embed reports, dashboards, data visualizations, and other analytics functionalities to perfectly match the UI elements (colors, fonts, themes, etc.) of your own SaaS application. White-label SaaS analytics will continue to grow in importance in the years to come.
Businesses, especially startups, enjoy white-labeled products as they allow organizations to gain market share quickly and with fewer logistical and financial costs.
We're in the midst of an exciting transformation in the way businesses and customers use and interact with SaaS products and services as the SaaS industry continues to expand and adopt a broad range of modern technologies such as AI and low-code development tools.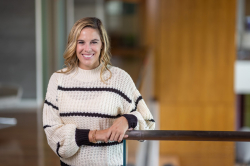 Latest posts by Casey McGuigan
(see all)