Solutions Review's Expert Insights Series is a collection of contributed articles written by industry experts in enterprise software categories. In this feature, LG Business USA's Chris Feldman analyzes how advanced digital displays can improve data utilization and responsiveness in security operation centers. 
The goal of modern security operation centers (SOCs) is to leverage the latest AV and IT technologies to provide true situational awareness that enables critical decision making in real time. The amount of data these centers must manage, and monitor is constantly growing, so a robust technology infrastructure is required to ensure easy access and analysis of real-time information that can be shared quickly with minimal confusion or complications across disparate systems, networks, sites or users.
A key element of many SOCs are the advanced displays that allow the visualization of disparate sources and information streams to display side by side. When these advanced display systems are combined with a robust IT source management solution and augmented with AI and API integrations – operators within the SOC are empowered to rapidly identify and monitor threats or vulnerabilities, while minimizing risks and enabling early intervention.
Today, centralized software-as-a-service (SaaS) platforms can manage visual services in combination with any required source material: varied data, IoT and AI inputs, video feeds, and more, helping to optimize workflows and simplify critical communications with internal and external stakeholders. The best solutions allow virtually any number of sources to be broadcast to any number of displays, with multiple feeds on a single display, or any custom configuration that's required.
Data Visualization Equals Fast Responses
During an incident, control room operators can determine and enact the next level of action based on triggers from AI-enhanced software. For example, systems for facial recognition, license plate recognition or access control can be prompted to investigate anomalies and signal operators to either send an armed officer to investigate or automatically trigger a more elevated response from local police/fire stations.
As SOCs increase the number of input streams, data sources and software solutions they use or monitor, modernized AV-over-IP solutions make it possible to take proactive approaches with immediate access to all available information and the ability to share quickly with on-site and remote teams.
Solutions such as the Userful platform, and its integration to LG webOS-enabled displays, allow digitally transformed enterprises to visualize IT-managed services from virtually anywhere. Delivering a solution that is built on standard IT protocols for the aggregation, distribution and management of AV and IoT sources provides integrators and end-users a powerful, streamlined display network management experience that puts available information at their fingertips –
whether it's providing video and data through real-time streaming protocols (RTSP) for control rooms or managing 8K content across hundreds of displays.
Information can be fed to a center's digital displays from virtually any number of sources, including control, alarm or HVAC systems, live surveillance cameras, environmental sensors and more. The most robust visual management systems then allow all the info to be shared externally with first responder agencies or stakeholders. With use cases such as a universities, the private entity may want to provide local police or fire agencies with the ability to access critical information from within the university SOC. By deploying a software-defined platform like Userful's solution, all that is needed is a LG WebOS enabled display and/or access to a HTML 5 enabled browser that is connected to the LAN directly or via VPN to view real-time information that is broadcast from the SOC.
Future-Proofing Increases Reliability and Lowers Costs
As with any technology-heavy space, the specific components and organization of SOCs can vary widely. A new generation of advanced video wall and commercial large format displays that leverage intelligent software solutions are poised to help improve performance, reduce costs, save energy, and simplify installation and long-term maintenance. Consolidated display and software solutions can help reduce the total number of components required, which helps simplify designs and can reduce total energy use.
Knowing that these monitoring systems must exhibit bulletproof reliability for uninterrupted 24/7 operation, it's vital to deploy commercial grade displays that maximize visual performance, longevity and interoperability.
Another key factor in ongoing operations is whether technology is proprietary and how easy it is to integrate with future components or systems. By relying on non-proprietary systems with powerful APIs, operators can better prepare for and manage equipment upgrades and expansions, further reducing costs and reducing complexity to deliver greater value and usability.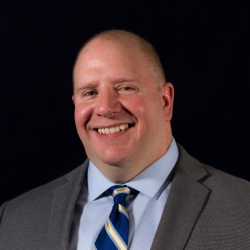 Latest posts by Chris Feldman
(see all)