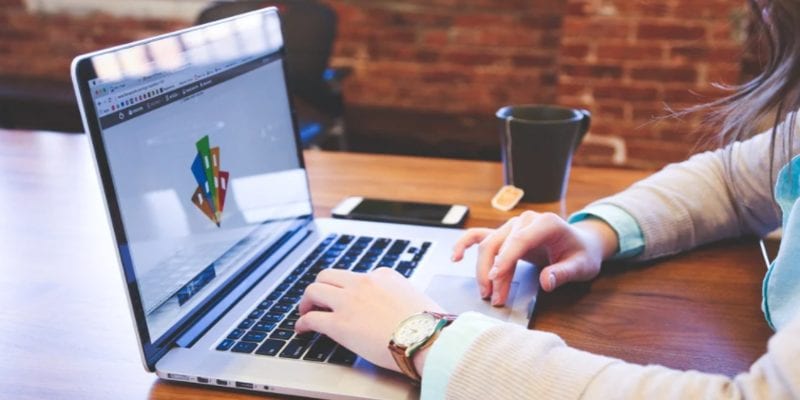 The editors at Solutions Review have compiled this list of the best data visualization courses and online training to consider.
Data visualization means giving numbers a visual context, and extends existing concepts such as business intelligence and analytics. Someone (wisely) decided that the interesting bits (outliers and trends) are better seen not as black and white numbers on a spreadsheet, but as graphics made of colors, lines and shapes. Many well-regarded sources for data visualization knowledge already exist. Give yourself a head start by standing on their shoulders.
With this in mind, we've compiled this list of the best data visualization courses and online training to consider if you're looking to grow your data analytics skills for work or play. This is not an exhaustive list, but one that features the best data visualization courses and training from trusted online platforms. We made sure to mention and link to related courses on each platform that may be worth exploring as well. Click Go to training to learn more and register.
Platform: Codecademy
Description: When we present data graphically, we can see the patterns and insights we're looking for. It becomes easier to grasp difficult concepts or identify new trends we may have missed. We can use data visualizations to make an argument, or to support a hypothesis, or to explore our world in different ways. Python allows us to create visualizations easily and quickly using Matplotlib and Seaborn. You should know basic Python, including how to write functions, use lists and loops, and call methods on objects.
Platform: Coursera
Description: This Specialization will help you get practical with data analysis, turning business intelligence into real-world outcomes. You'll explore how a combination of better understanding, filtering, and application of data can help you solve problems faster – leading to smarter and more effective decision-making. You'll learn how to use Microsoft Excel, PowerPoint, and other common data analysis and communication tools, and perhaps most importantly, Coursera will help you to present data to others in a way that gets them engaged in your story and motivated to act.
Related paths/tracks: Data Visualization with Python, Data Visualization with Advanced Excel, Data Visualization with Tableau Specialization, Information Visualization Specialization, Information Visualization: Foundations
Platform: DataCamp
Description: In this course, you'll learn how to choose the best visualization for your dataset, and how to interpret common plot types like histograms, scatter plots, line plots and bar plots. You'll also learn about best practices for using colors and shapes in your plots, and how to avoid common pitfalls. Through hands-on exercises, you'll visually explore over 20 datasets including global life expectancies, Los Angeles home prices, ESPN's 100 most famous athletes, and the greatest hip-hop songs of all time.
Related paths/tracks: Data Visualization in R, Data Visualization in Spreadsheets, Introduction to Data Visualization in Python
Platform: edX
Description: In this data visualization course, you will learn how to design interactive charts and customized maps for your website. You'll begin with easy-to-learn tools, then gradually work our way up to editing open-source code templates with GitHub. Real-world examples are drawn from Trinity College students working with community organizations in the City of Hartford, Connecticut. This course is ideal for non-profit organizations, small business owners, local governments, journalists, academics, or anyone who wants to tell their story and show the data.
Related paths/tracks: Data Science: Visualization (Harvard), Visualizing Data with Python (IBM), Analyzing and Visualizing Data with Power BI, Storytelling with Data – Effective Data Analysis Presentations
Platform: Experfy
Description: Whether you are generating charts for your boss, or creating sophisticated dashboards for a large organization, this course will give you the practical information you need to achieve success. Create and effectively utilize data visualizations, know what to expect from data visualizations, and work with data science teams to get the visualizations they need. After this course, managers will be better equipped to plan and execute visualization projects and use data visualizations to improve their work. Experfy also offers instructor-led team training for organizations (1, 2).
Related paths/tracks: Mastering Data Visualization Using Tableau: From Basic to Advanced, Microsoft Azure Power BI
Platform: LinkedIn Learning
Description: Join data visualization expert Bill Shander as he guides you through the process of turning "facts and figures" into "story" to engage and fulfill our human expectation for information. This course is intended for anyone who works with data and has to communicate it to others, whether a researcher, a data analyst, a consultant, a marketer, or a journalist.
Related paths/tracks: Data Visualization for Data Analysts, Learning Data Visualization. Python for Data Visualization, Data Visualization for Data Analysis and Analytics
Platform: Mindmajix
Description: Experience the real-time implementation of data visualization and dashboarding fundamentals training projects by exploring different features of creating views via drag-and-drop, Learners will base calculations on formulas, fields, and other calculations, as well as explore various visualization types and customize maps. Mindmajix offers self-paced and e-learning, live online training, and corporate training.
Platform: Pluralsight
Description: In this course, you will gain the ability to build visually-pleasing charts that effectively communicate your message. First, you will learn the basic concept of data visualization, why the field is growing, and how data viz can make an impact. Next, you will discover a variety of effective chart types and learn the design practices that make them effective. Finally, you will explore how to leverage preattentive attributes in your visualizations in order to enable easy data interpretation.
Related paths/tracks: Data Visualization for Developers, Objectivity in Data Visualization, Introduction to Data Visualization with Python
Platform: Skillshare
Description: Join information designer and artist Catherine Madden for a 60-minute class demystifying how drawing can help you communicate ideas clearer, faster, and stronger. As she draws everyday data into friendly stories and charts, you'll learn how a few simple moves can help you organize your ideas, extend your brainstorming, and communicate complex concepts simply (and effectively) to audiences of every size.
Related paths/tracks: Introduction to Data Visualization: From Data to Design, Designing Data Visualizations: Getting Started with Processing
Platform: Udacity
Description: Communicating effectively is one of the most important skills needed today, and every business is collecting data to make informed decisions. Build on your data or business background to drive data-driven recommendations. Whether you are a data analyst looking to communicate more effectively, or a business leader looking to build data literacy, you will finish this program able to use data effectively in visual stories and presentations.
Platform: Udemy
Description: This course gives you a deep, 100 percent comprehensive understanding of Excel's latest data visualization tools and techniques. Learners will be shown when, why, and how to use each Excel chart type, introduce key data visualization best practices, and guide you through interactive, hands-on demos and Excel exercises every step of the way.
Related paths/tracks: Learning Python for Data Analysis and Visualization, D3.js Data Visualization Fundamentals – Hands On
Solutions Review participates in affiliate programs. We may make a small commission from products purchased through this resource.



Latest posts by Timothy King
(see all)