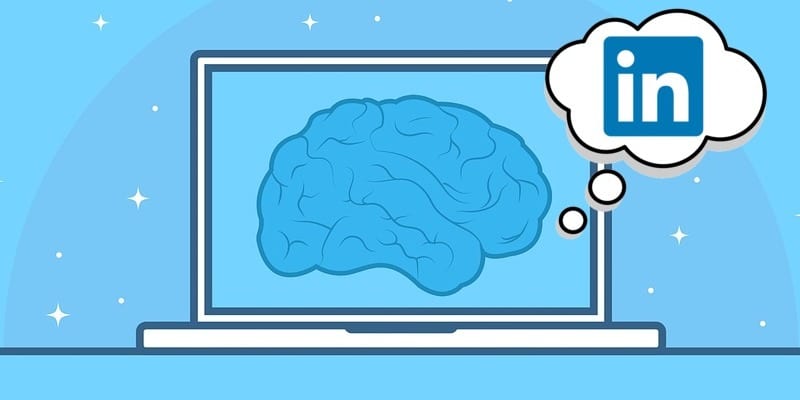 Solutions Review's editors have compiled this directory of the top machine learning LinkedIn groups for practitioners.
LinkedIn is the premier place for professionals to gather, connect with one another, share ideas, and network. According to Business Insider, LinkedIn has more than 500 million members, with 260 million users logging in each month. A whopping 40 percent of monthly active users use LinkedIn on a daily basis. If you're a machine learning practitioner, LinkedIn groups are a great place to pick up insights from experts and influencers in the field.
It's in this light that Solution's Review's editors have created a directory of the top machine learning LinkedIn groups to consider joining if you're a practitioner. Clicking VISIT GROUP will bring you directly to each group where you can learn more or join.
Note: Solutions Review's editors have created similar directories for data science, data analytics and business intelligence LinkedIn groups, and we encourage you to consult them.
Artificial Intelligence, Machine Learning Community
This is a community for artificial intelligence, machine learning and analytics experts. The group brings together business communities across industry, enterprises, academic, and government sectors representing all of those with interests in artificial intelligence and machine learning techniques, technologies and applications. The group is looking for your input to meet its goals so please join us for the discussion, expert comments, learning and contribute your ideas and insights.
Big Data|Artificial Intelligence|Machine Learning|Predictive Analytics|Data Mining|Data Science
The purpose of this professional group is to inform and to discuss different topics and tips from user-to-user and to create a global network of people already using – or interested in using analytics. This group deals with Big Data, Data Mining, Statistics, Business Analytics, Predictive Analytics, Prescriptive Analytics, Hadoop, Cloud Analytics, Web Analytics and Text Mining.
KDnuggets Machine Learning, Data Science, Data Mining, Big Data, AI
This is a group for data analytics, data mining, and data science professionals and researchers who are interested in solving real-world problems. As part of the KDnuggets network, the forum is backed by a popular Twitter account and bi-weekly email list. The forum has 18,000 members currently and remains active and engaging, with its users regularly posting some of the most informative content of any of the groups on this list.
Big Data|Data Science|Machine Learning|Deep Learning|Artificial Intelligence
This group touts more than 100,000 users and welcomes professionals from a diverse range of fields. The About This Group section includes the following titles: Scientist, Engineer, Architect, Analyst, Developer, Consultant, Administrator, CIO,, CDO, CISO, CTO, COO, CEO. This is one of the best forums for job seekers as well, as there are commonly and constantly queries to monitor.
Pattern Recognition & Machine Learning
This group is great for discussing tools, frameworks, white papers, must-reads and best practices related to pattern recognition, predictive analytics, training data and machine intelligence. We recommend this group because the administrators adhere to a strict set of guidelines that keep the conversation flowing in a positive way. You can be sure to find relevant information here.
Artificial Intelligence, Deep Learning, Machine Learning
AIAI is an alliance of AI ecosystem innovators committed to creating the next generation of machine intelligence. This group features conversations and content about artificial intelligence, deep learning, machine learning, AI accelerators, AI hardware, AI chipsets, computer vision, embedded systems, ASIC, SoCX, Tensorflow, Edge TPU, RISC-V and more. Like the group above, this is also a structured group that adheres to strict guidelines, which breeds often relevant information and discussion.
Data Mining, Statistics, Big Data, Data Visualization, AI, Machine Learning, and Data Science
This is a group for data mining and statistical professionals who wish to expand their network of people and share ideas. Methodological issues are fair game, as well as discussion of software (SAS, R, WEKA, etc), technology (Hadoop, relational databases, etc) conferences, and job postings. Please note that job postings should only be submitted in the Jobs space, while advertising of services should only be submitted in the Promotions space.
Artificial Intelligence | Deep Learning | Machine Learning
The sole purpose of this group is to foster deep engagement through high-charged discussion pertaining to topics like the impact of AI within the enterprise, the need for deep learning and machine intelligence skills, and the practical use of deep learning and AI within business that focuses on innovation, bottom-line, and improving top-line growth. The forum is administered by Tarry Singh.
Deep Learning, AI, Machine Learning & Machine Intelligence #reworkDL
Stay at the forefront of deep learning and artificial intelligence news, and hear about cutting-edge advances from the world's leading innovators. Learn about the real-world applications of these technologies and hear how they're being applied in a variety of industries. Interact with business leaders, AI pioneers, globally renowned researchers, data scientists and entrepreneurs.
Machine Learning Professionals Global
Machine Learning Professionals Global features more than 54,000 members ans is an active forum for machine learning practitioners on LinkedIn. Discussion topics include tools, frameworks, must-reads and best practices related to pattern recognition, predictive analysis, recommender systems, algorithm design, computer vision, natural language processing (NLP), neural networks and the broader area of machine intelligence and deep learning.
Data Science, Big Data, Machine Learning, Artificial Intelligence Professionals | DataScience.US
This group has the purpose of gathering all the data science, big data, machine learning, artificial intelligence and BI professionals in the USA and abroad to share professional experience and consulting advice. Datascience.us is building the largest data professionals community – and they want to showcase the latest trends about data science, artificial intelligence and machine learning.
Big Data | Data Science | A.I. | Machine Learning | RPA | CHATBOT | Blockchain | Quantum
This group touts more than 18,000 active members, and the About this Group section lists a number of associated and related topics, including: big data, data scientists, data analysis, data KPI, data mining analytics, IoT, Machine Learning, Robotics, Artificial Intelligence, RPA, Chatbot, Business Intelligence (BI), Data Warehousing, SAS, Deep Learning, Blockchain, GDPR, Hadoop and Azure.
A.I DataScience, Big Data, Machine Learning, Statistics
This forum is designed for all those who would like to take advantage of "datamines" to segment their customers' database and customize their messages, their promotions, their communication channels, know and modelize their customers' behavior in order to optimize their procurement strategy, their loyalty program, their upmarket plan, evaluate and anticipate the risks of the industry, and conduct market studies.