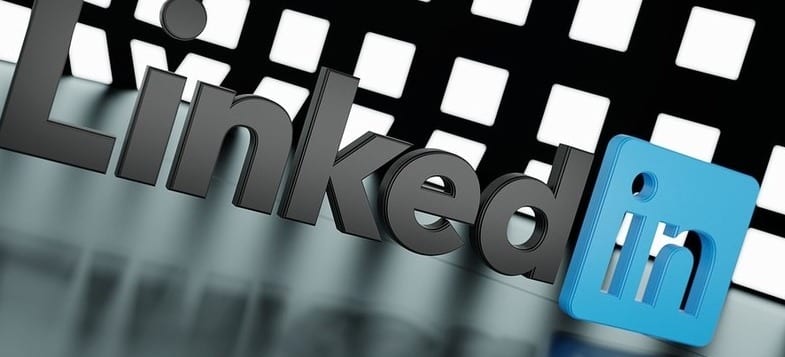 Solutions Review's editors have compiled this directory of the top data analytics LinkedIn groups for practitioners.
LinkedIn is the premier place for professionals to gather, connect with one another, share ideas, and network. According to Business Insider, LinkedIn has more than 500 million members, with 260 million users logging in each month. A whopping 40 percent of monthly active users use LinkedIn on a daily basis. If you're a data analytics practitioner, LinkedIn groups are a great place to pick up insights from experts and influencers in the field.
It's in this light that Solution's Review's editors have created a directory of the top data analytics LinkedIn groups to consider joining if you're a practitioner. Clicking VISIT GROUP will bring you directly to each group where you can learn more or join.
Note: Solutions Review's editors have created similar directories for data analytics and machine learning LinkedIn groups, and we encourage you to consult them.
Big Data, Analytics, Business Intelligence & Visualization Experts Community
This is one of the premier communities for expert professionals and organizations researching the convergence of Big Data Analytics, Data Discovery, Hadoop, data warehousing, the cloud, unified data architectures, visualization, and Business Intelligence. The forum is filled with Hadoop developers, data scientists, business analysts, and business leaders who leverage data to gain valuable insights. By bringing stakeholder communities across a variety of industries together in one place, the discussion tends to be varied, but very well worth joining in on.
Big Data and Analytics
Big Data and Analytics is another one of the top-tier groups for enterprise professionals looking to share ideas with one another. Group members join to discuss industry news, their own personal opinions, the latest and greatest in Big Data and analytics tools, and the best events and conferences to attend.
Business Analytics, Big Data, and Artificial Intelligence
Business Analytics is a more defined group than the ones listed above, playing host to those business professionals who deal in the world of Big Data, Business Intelligence and AI. With over 112,000 members, the forum is one of the most populated LinkedIn professional groups, and a place where users can explore conversations that members are having with one another on topics that are relevant. From Data Integration to Data Management, this group is a must-join for any data professionals looking to expand their horizons.
Global Analytics Network
The Global Analytics Network is a place for analytically minded professionals to come together and network, share thoughts, opportunities, and discuss hot topics in their respective industries. This group is open to statisticians, Big data scientists, Digital, Web, Risk, SAS & R analysts, Predictive Modelers, Market Researchers, Database marketing professionals and anyone that uses quantitative analysis in their job. Once you have joined, be sure to visit the discussion area and share your thoughts and comments.
TDWI: Analytics and Data Management Discussion Group
TDWI provides individuals and teams with a comprehensive portfolio of business and technical education and research to acquire the knowledge and skills they need, when and where they need them. This group extends the TDWI community online and is designed to foster peer network and discussion of key issues relevant to business intelligence, analytics, and data management professionals.
Advanced Analytics, Predictive Modeling & Statistical Analyses Professionals Group
Advanced analytics is open to members that are technology professionals with a common foundation of advanced quantitative education and experience in areas of advanced analytics, statistical modeling, data mining and quantitative analyses. Users are encouraged to network, collaborate and find career opportunities as well. Recruiters however, are not welcome.
Visual Analytics
The Visual Analytics group brings together the integration of interactive visualization with analysis techniques to answer a growing range of questions in science and business. What's even cooler is that the group's logo is Minard's depiction of Napoleon's 1815 March on Moscow. According to Edward Tufte, this "the best statistical graphic ever drawn."
Predictive Analytics Network (PAN)
This group is one of the most dynamic groups on LinkedIn for predictive analytics professionals. The aim of this group is to bring together professionals who are passionate about the growing role of predictive analytics in business and our lives in a spam free environment. Members can also post any questions grappling them and get answers from their peers all around the globe.
Advanced Analytics
Advanced Analytics is a forum to share knowledge on data science, applied statistics, big data, business intelligence, data mining, machine learning, web analytics, predictive modeling, marketing research, survival analysis, financial analytics, risk analytics, time series forecasting, optimization research and strategy.
Business Intelligence Professionals (BI, Big Data, Analytics)
This group covers the broad area of data analytics and intelligence for organizations, whether it be tools, frameworks, white papers and industry news and best practices. All posts in the group are related to big data, analytics, and business intelligence. Be aware that the moderators in this group block those that do not follow the rules (which are outlined clearly) without warning.
Business Intelligence & Analytics Professionals Group
The Business Intelligence and Analytics Professionals group is exclusively for business analytics and business intelligence professionals to come together and network, share thoughts, opportunities, and discuss hot topics in their respective industries.
Business Intelligence and Analytics Best Practices
This group's mission is to provide a place for people who want to learn about and use business intelligence and analytics. Group-goers can meet other people involved with BI and analytics to have discussions and make connections. The members of this group believe in the power of business intelligence and big data to build successful organizations.
PERFORMANCE: Measurement, Management, KPI, Balanced Scorecard, Business Intelligence, Analytics
This group covers general issues relating to strategic, operational and individual performance management. Other topics include the design and implementation of solutions based on these topics. Forum members are also encouraged to discuss good and bad practices, as well as notify others of events, courses and conferences relevant to performance management as a discipline.