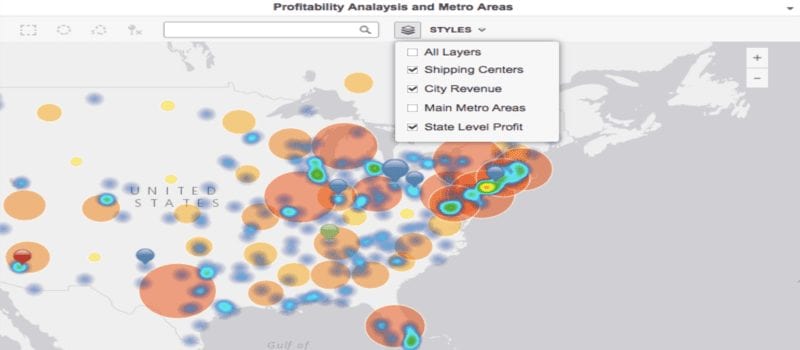 MicroStrategy has announced the general release of the newest iteration of their flagship Business Intelligence and Data Analytics platform. Version 10.6 offers new options to distribute dashboards with offline interactivity and introduces an export engine that enhances the formatting and delivery of personalized dashboards to end users across the enterprise. This feature release also adds certification for new data sources and offers new mapping visualization capabilities for MicroStrategy Web and MicroStrategy Mobile.
The release of version 10.6 follows the company's recent announcement that MicroStrategy Desktop is available for anyone to download, free of charge.
The latest release offers several new features across MicroStrategy Desktop, Web and Mobile. Version 10.6 extends the functionality of the RESTful JSON data API with added support for multiple form attributes, offers certifications for new data sources (IBM DB2 11, Teradata 16 and Microsoft Azure SQL database), includes new Usher gateways (Office 365 and AWS Directory Services), and delivers native AirWatch SDK integration for proprietary mobile apps on Android devices.
Version 10.6 also supports SMS badge distribution for Usher users. Usher administrators can now distribute badges using SMS in addition to the existing email delivery option.
Simultaneously with the 10.6 feature release, MicroStrategy 10.4 Hotfix 2 is generally available to customers today. This hotfix is the second update to the 10.4 platform release and includes 150 critical enhancements and fixes across the platform, improving overall product stability.
CEO Michael J. Saylor speaks to the new release: "Thousands of users are trying [our software] for the first time, and with the ability to access, visualize and analyze a wide array of data, there are countless possibilities to transform business outcomes. Organizations can now leverage MicroStrategy 10.6 to schedule and distribute personalized dashboards to Desktop users, empowering each user to make proactive, data-driven business decisions."