New Oracle Analytics Platform Combines 18 BI Tools Under One Banner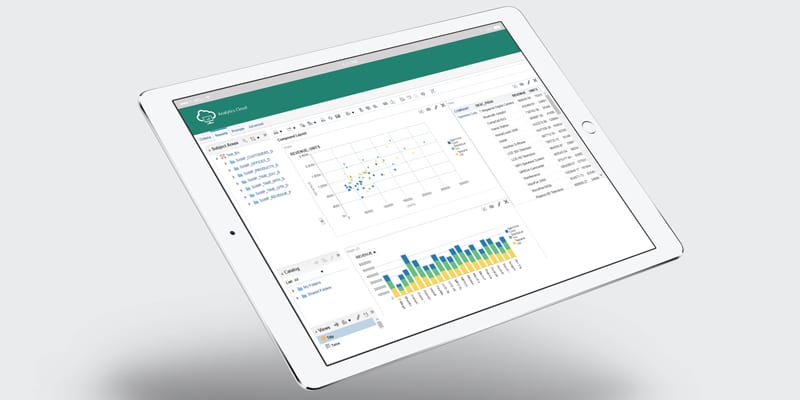 Oracle has announced that it will streamline its portfolio of data analytics tools under one product called Oracle Analytics. The move, which was announced at the company's annual Analytics Summit, is aimed at providing customers more clarity and ease of understanding when evaluating Oracle business intelligence software. The re-branded solution will include more than 18 different products under a single banner.
[box style="3″]Our Buyer's Guide for Analytics and Business Intelligence Platforms helps you evaluate the best solution for your use case and features profiles of the leading providers, as well as a category overview of the marketplace.[/box]
Oracle's analytic capabilities are available in the cloud via Oracle Analytics Cloud, on-prem via Oracle Analytics Server, and within applications via Oracle Analytics for Oracle Cloud Applications. These solutions utilize Oracle's existing analytics tools and feature new augmented analytics and natural language processing capabilities which are embedded directly in the platform. The platform also offers a new integrated user experience across self-service data discovery and reporting and dashboards.
Oracle's analytics capabilities are powered by the company's Autonomous Data Warehouse and new machine learning and AI features. Oracle's newly released Autonomous Database Dedicated Service provides customers with a customizable private database cloud running on dedicated Exadata Infrastructure in the Oracle Cloud. The provider is aiming to expand enterprise adoption of its BI software with new per-user pricing for departmental business users, as well as per-CPU pricing for broad enterprise scale.
In a press statement, the company's Senior Vice President of AI, Data Analytics and Cloud spoke about the news: "We are committed to helping our customers get the most value from their data and to delivering the best analytics experience. Today, we are announcing a new vision, product experience, and commitment to customer success that will enable us to collaborate with our entire ecosystem and deliver a new era of enterprise analytics."
Solutions Review recently included Oracle among The 20 Best Data Analytics Software Tools for 2019.
[hr style="single"]