Platfora 5.2 Touts Big Data Discovery, Native Tableau Integration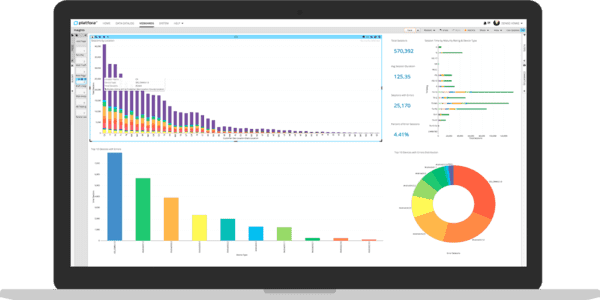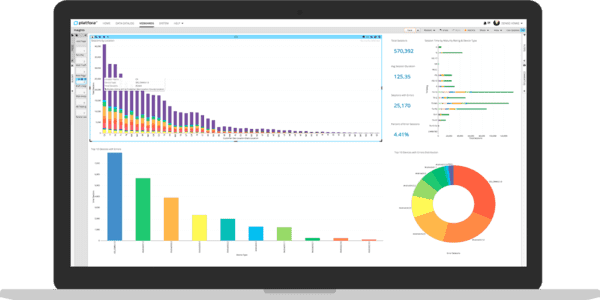 Platfora recently announced the release of Platfora 5.2 at this year's Strata + Hadoop World conference in San Jose. Version 5.2 democratizes Big Data across an organization, enabling users to explore their data while using their preferred Business Intelligence tool. Platfora 5.2 supports native Tableau integration, Lens-Accelerated SQL through any SQL client, and Hadoop cluster functionality through YARN. Platfora's Big Data Discovery platform enables citizen data scientists to conduct self-service with data prep and visual and behavioral analytics all-in-one.
Platfora's VP of Products adds: "Getting value out of big data is more than just slicing and dicing billions of records and it can't only be the domain of a data scientist. It requires discovering what you have and getting the data ready for analysis to use without boundaries. We are dedicated to providing flexible, open tools that can address modern data challenges, and Platfora 5.2 opens up the transformative power of big data to business users by enabling them to use the BI tools they know and love, further empowering 'citizen data scientists' across enterprises."
With this new release, Platfora succeeds in putting smart Data Analytics in the palm of every business user, providing them the tools to leverage any BI tool so they can answer the questions that impact their business most. Lens-Accelerated SQL and Run on Hadoop Cluster are available to current customers in private beta in Platfora 5.2, which is now generally available.
In December, Platfora raised $30 million in Series C funding led by new investors. The company plans on using the new capital to expand their footprint abroad, specifically in the Asian and European nations. In addition, Platfora was named to the Gartner Magic Quadrant for Business Intelligence and Data Analytics Platforms for the first time as a result of their investment in data discovery and a more modern approach to analytics.
Click here to read the full press release.
[hr style="single"]