Qlik Debuts Qlik Sense Business and Adds NLP to Its Core Analytics Tool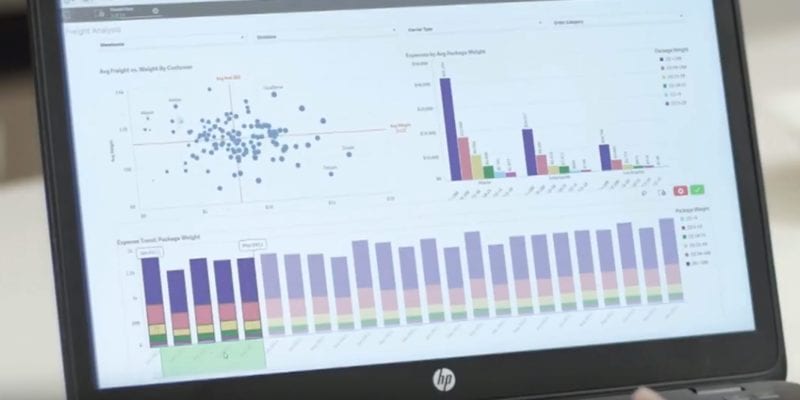 Qlik has announced the release of Qlik Sense Business, a new version of Qlik Sense that enables users to access the company's Associative Indexing technology. Qlik Sense Business is an SaaS-based offering that Qlik touts as bringing "the power of the 3rd generation of data analytics" to small businesses and groups to hasten their efforts in running data analysis. This news comes on the heels of the vendor's release of platform multi-cloud and augmented BI features released in May.
[box style="3″]Our Buyer's Guide for Analytics and Business Intelligence Platforms helps you evaluate the best solution for your use case and features profiles of the leading providers, as well as a category overview of the marketplace.[/box]
Qlik offers a broad spectrum of BI and analytics tools, which is headlined by the company's flagship offering, Qlik Sense. The solution enables organizations to combine all their data sources into a single view. The Qlik Analytics Platform allows users to develop, extend and embed visual analytics in existing applications and portals. Embedded functionality is done within a common governance and security framework.
Qlik Sense Business provides a more detailed analytical experience than the prior Qlik Sense Cloud Business solution, which this replaces in the company's product portfolio. Core capabilities of the new release include, but are not limited to, self-service app creation, visual data preparation, smart search, automated AI-generated insight suggestions, and direct connectivity to more than 40 data sources. The product also offers the same redesigned hub as Qlik Sense Enterprise and a new management console.
In addition to the release of Qlik Sense Business, Qlik announced updates to its core Qlik Sense product as well. Headlined by a new natural language processing feature called the Qlik Cognitive Engine, the September 2019 update features ways for users to enter search criteria using full natural language. There's also a suite of updated connectors for Salesforce and Snowflake that are available on all Qlik editions.
Qlik is offering an easy upgrade option for existing customers, and will also be offered as a 30-day free trial for new users.
[hr style="single"]