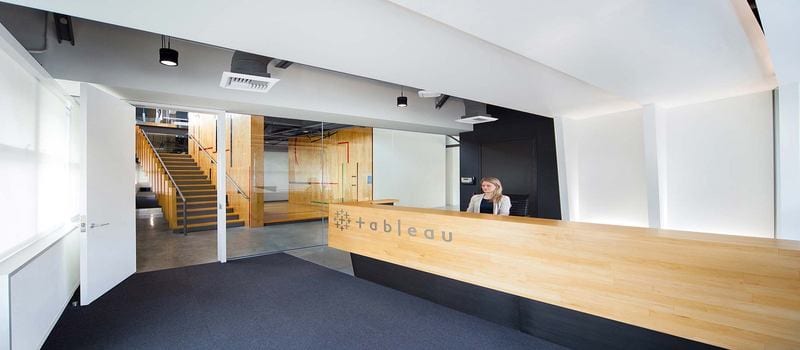 This morning, Tableau announced that it has delivered new APIs that make it possible for developers to build new experiences for customers and extend the possibilities of Tableau's software offerings. Developers also gain access to Tableau's Developer Portal, the company's community for developers to share, support and engage with other developers. Francois Ajenstat, Chief Product Officer at Tableau, adds: "Tableau is opening up our platform to provide more choice and flexibility to our customers. It's about enabling developers to build new experiences for people to more easily see and understand their data. It's about enabling automation and simplification to deploy Tableau. And it's unleashing opportunities for developers to integrate embedded analytics into every area of the business."
Tableau's APIs give developers the flexibility to connect with any data source and integrate Tableau in any application for easy embedded analytics. The company notes: "The Tableau Community has used these APIs to build new Web Data Connectors, embed Tableau visualizations into web sites, scrape data and create Tableau extracts, and build a tracking tool to follow interactions with visualizations." These customized integrations help organizations make use of their data no matter where it's stored and share insights with their customers in real-time and interact with Tableau in a way that works best for everyone cross-enterprise.
Tableau's new APIs can help streamline deployments and automate business processes in the following ways:
Automate administrative tasks with REST APIs: Expanded with more metadata information options, user result filtering
Leverage Data Integration and Data preparation: Refresh an external data prep job from Tableau while remaining in the flow of analysis using the Web Data Connector
Create a template workbook: Deploy across multiple servers and databases, allowing organizations to keep source connection up-to-date with the new document API
Tableau 10's updated APIs were developed with input from the Tableau Community through their Developer Portal, which is designed for developers to access the APIs and SDKs. The new APIs are available now as part of Tableau 10, the latest version of the company's flagship analytics platform that was released last month.
Read the official press release.
---

Latest posts by Timothy King
(see all)