The 10 Coolest Data Science and Machine Learning CEOs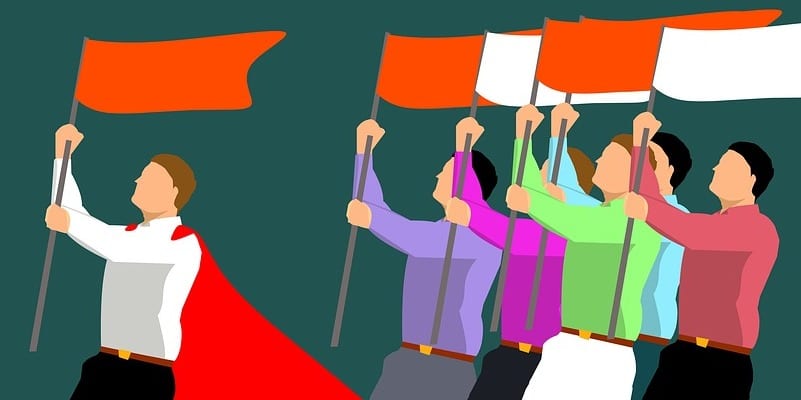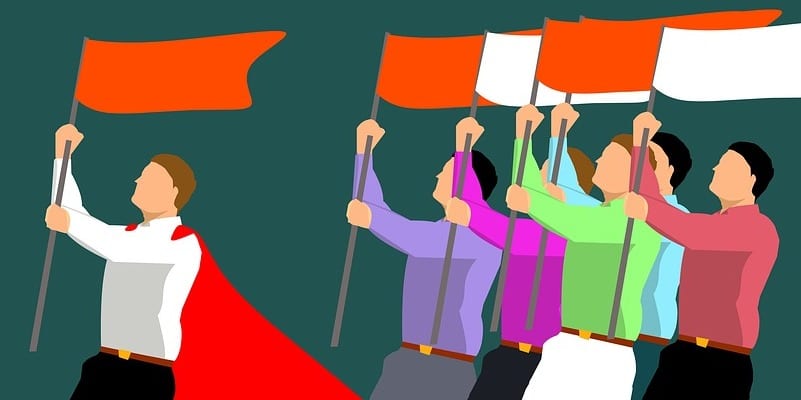 The chief executive officer (CEO) is the highest-ranked executive in a company. The CEO has many responsibilities, ranging from setting strategy and direction to configuring the company's culture, values and behavior. The chief executive is also responsible for building an executive leadership team and allocating funds to match the company's goals and priorities. Some CEOs have even more on their plate, especially those at the head of startups. Oftentimes they are responsible for more than just the traditional duties, and can include anything from brewing coffee to marketing their product.
Solutions Review has compiled this list of the 10 coolest data science and machine learning CEOs based on a number of factors, including the company's market share, growth trajectory and the impact each individual has had on its presence in what is becoming the most competitive global software market. Some of the top data science CEOs have been with their respective companies since day one while others are serial entrepreneurs. One thing that stands out is the diversity of skills that these chief executives bring to the table, each with a unique perspective that allows their company to thrive.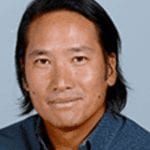 Peter Lee is RapidMiner's President and CEO. He is responsible for the strategy and operations of the company. Lee is also on the Board of Directors. Before joining RapidMiner, Peter advised growth companies disrupting established markets such as Attivio, BlogTalkRadio, Ektron, Infomatix, Novus, NOPSEC, Reonomy, SecurityScoreCard and others as co-founder of Mister Wolf & Associates. Previously, Peter served as Executive Vice President of TIBCO where he was responsible for the Analytics/Big Data, B2B, Cloud, CXM and SIEM product groups. Peter joined TIBCO when it acquired DataSynapse, where he served as CEO and co-founder.
[hr style="single"]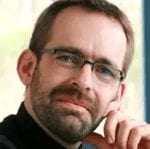 Michael Berthold is the President and CEO of KNIME. He is also the Nycomed-Chair for Bioinformatics and Information Mining at Konstanz University in Germany where his research focuses on using machine learning for interactive analysis of large data volumes in the Life Sciences. He has previously held positions at Carnegie Melon, UC Berkelet and Intel. Berthold has served as President of the North American Fuzzy Information Processing Society and Associate Editor for several technology journals. He is also the co-author of a book called the Guide to Intelligent Data Analysis (Springer Verlag) which was published in 2010.
[hr style="single"]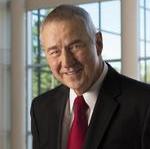 Jim Goodnight has led SAS since its inception in 1976. Under his leadership, SAS has become renowned for its innovation and corporate culture. His commitment to work-life balance has made SAS a fixture on best workplaces lists worldwide, including No. 1 on the Fortune list for the US and No. 1 on the Great Place to Work Institute's multinational ranking. SAS software was originally created by Goodnight and North Carolina State University colleagues to analyze agricultural research data. Goodnight co-authored Managing for Creativity with author Dr. Richard Florida, asserting that companies prosper when they make the best use of their creative capital.
[hr style="single"]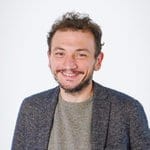 Florian is Dataiku's Chief Executive Officer. Florian started his career at Exalead, an innovative search engine technology company. There, he led a R&D team of 50 brilliant data geeks, until the company was bought by Dassault Systemes in 2010 for $150 million. Florian was then CTO at IsCool, a european leader in social gaming, where he managed game analytics and one of the biggest european cloud setup. Florian also served as freelance Lead Data Scientist in various companies, such as Criteo, a European Advertising firm. Solutions Review named Dataiku to its December 6 Data Science and Machine Learning Vendors to Watch in 2019. The company was also included in Gartner's recent Magic Quadrant.
[hr style="single"]
Jack Little is the President and co-founder of MathWorks. He was the co-author and principal architect of early versions of the company's flagship MATLAB product as well as Signal Processing Toolbox and Control System Toolbox. Jack holds a B.S. degree in electrical engineering and computer science from MIT and an M.S.E.E. degree from Stanford University. A Fellow of the IEEE and Trustee of the Massachusetts Technology Leadership Council, he writes and speaks about technical computing, Model-Based Design, entrepreneurship, and software industry issues.
[hr style="single"]
Sri Satish Ambati is the CEO and co-founder of H2O.ai. Before H2O, Sri spent time scaling R over big data with researchers at Purdue and Stanford, after co-founding Platfora and taking on the role of the Director of Engineering at DataStax. He joined Datastax from a Java multi-core startup Azul Systems where he was a Partner & Performance engineer tinkering with the entire ecosystem of enterprise apps at scale. Prior to that Sri worked on NoSQL trie-based index for semi-structured data at in-memory index startup RightOrder, before taking a sabbatical pursuing Theoretical Neuroscience at Berkeley. Sri is known for his knack for envisioning killer apps in fast evolving spaces and assembling stellar teams towards productizing that vision.
[hr style="single"]
Ali is the CEO and co-founder of Databricks, responsible for the growth and international​ ​expansion of the company. He previously served as the VP of Engineering and Product​ ​Management before taking the role of CEO in January 2016. In addition to his work at Databricks, Ali serves as an adjunct professor at UC Berkeley and is on the board at UC Berkeley's RiseLab. Ali was one of the creators of open source project, Apache Spark, and ideas from his academic research in the areas of resource management and scheduling and data caching have been applied to Apache Mesos​ ​and Apache Hadoop.​ ​​Ali​ ​received his MBA from Mid-Sweden University in 2003 and PhD from KTH/Royal Institute of Technology in Sweden​ in 2006​ in the area of​ ​Distributed Computing.
[hr style="single"]
Jeremy is a data scientist turned entrepreneur. As CEO of DataRobot, Jeremy sets the direction of the company, products and culture. He's passionate about helping organizations become more efficient by deploying machine learning everywhere. Prior to DataRobot, he was Director of Research and Modeling at Travelers Insurance where he built predictive models for pricing, retention, conversion, elasticity, lifetime value, customer behavior, claims and more. Jeremy spends his spare time building predictive models, usually on the data science competition platform Kaggle. Jeremy studied Math, Physics, Computer Science, and Statistics at University of Massachusetts, Lowell.
[hr style="single"]
Nick Elprin is the CEO of San Francisco-based Domino Data Lab. Prior to starting Domino, Nick was a Senior Technologist and Technology Manager at Bridgewater Associates, where he managed a team that designed, developed and delivered Bridgewater's next-generation research platform. He has a BA and MS from Harvard College in computer science. Domino raised $40 million in venture capital in August 2018, and will help the company to continue investing in its data science platform, expand its reach, and deepen partnerships like those it has already with SAS and Amazon Web Services. Solutions Review named Domino Data a Vendor to Watch in December.
[hr style="single"]
Prior to joining Anaconda, Scott held the position of Vice President of Hybrid Platform at VMware, where he lifted the company's high-growth cloud services business. Previously, he served as Vice President of Platform Go to Market at Salesforce.com. Scott was instrumental in the sale of Signio (now a division of PayPal) to Verisign for $1.3 billion in 1999, and has held a variety of executive positions at both large software companies and startups, including Microsoft, SourceForge and Geeknet. Scott is a former Fulbright scholar and holds a PhD from the University of California, Berkeley, a Master of Arts from the University of Freiburg (Germany), and a Bachelor of Arts from the University of Texas, Austin.
[hr style="single"]