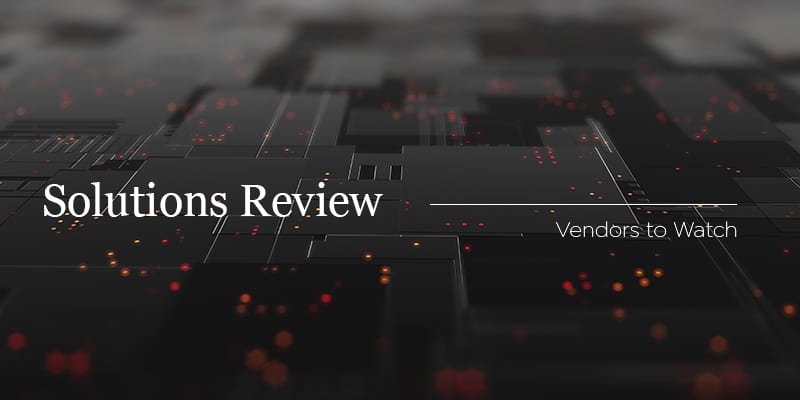 The data science and machine learning marketplace is as crowded as ever. The scope of what constitutes data science is a bit blurry, and this makes selecting the best possible software platform a daunting task. Data science tools encompass much more than predictive analytic capabilities, with features ranging from machine learning models and process augmentation.
In that spirit, we've turned our gaze to the future of data science software. Whether it's the release of an innovative new product, a bump in venture capital, or inclusion in one of the top analyst reports, these are the providers that have earned watch list status from Solutions Review for the year ahead. The vendors are listed in alphabetical order and have specific areas of expertise.
1010data is based in New York and provides integrated capabilities for database management and data analytics. The company's flagship product, Insights Platform, also features data modeling and visualization, reporting, and application development. 1010 brings disparate data together to provide a granular view, and the solution scales to any size. In addition, the tool's columnar data storage capabilities present data in an orderly fashion. 1010 was named to Gartner's Magic Quadrant in February, and CRN's Big Data 100 shortly after.
Dataiku offers an advanced analytics solution that allows organizations to create their own data tools. The company's flagship product features a team-based user interface for both data analysts and data scientists. Dataiku's unified framework for development and deployment provides immediate access to all the features needed to design data tools from scratch. Users can then apply machine learning and data science techniques to build and deploy predictive data flows. The company just closed on a new round of venture capital funding worth $101 million.
DataRobot offers an automated machine learning platform for data scientists of all skill levels to build and deploy accurate machine learning models. The tool automates the entire modeling lifecycle, enabling users to build predictive models. DataRobot searches through millions of combinations of algorithms, data pre-processing steps, transformations, features, and tuning parameters to spit out the best model for your data. Like Dataiku, DataRobot also raised $100 million in new capital, while also partnering with some of the top names in the big data marketplace, including Snowflake and ThoughtSpot.
Domino Data Lab is an enterprise data science platform that allows data scientists to build and run predictive models. Its product helps organizations with the development and delivery of these models via infrastructure automation and collaboration. Domino provides users access to a Data Science Workbench that provides open source and commercial tools for batch experiments, as well as Model Delivery so they can publish APIs and web apps or schedule reports. Domino raised $40 million in funding in August and added a new Launchpad Module to its platform in October.
TIBCO Data Science is a unified platform that combines the capabilities of TIBCO Statistica, Spotfire Data Science (formerly Alpine Data; acquired November 2017), and Spotfire Statistics Services. The solution allows organizations to expand its data science deployments by providing flexible authoring and deployment. TIBCO automates data preparation and predictive analytic workflows to run and scale directly with a cluster. Solutions Review recently included the company to our 20 Best Data Analytics Software Tools for 2019.

Latest posts by Timothy King
(see all)