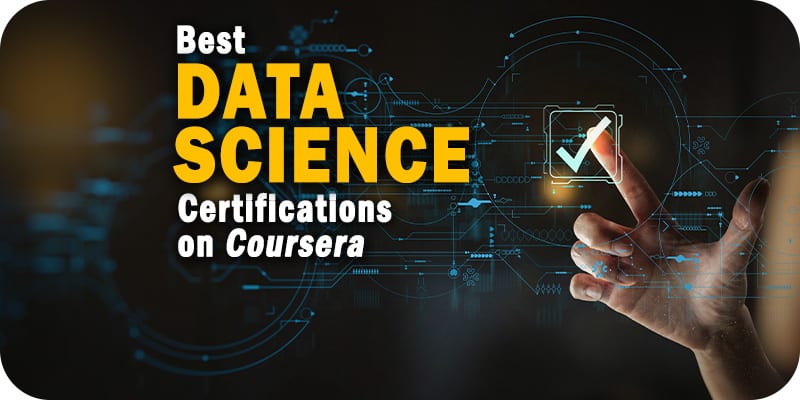 The editors at Solutions Review have compiled this list of the best Coursera data science certifications to consider exploring.
Data science is one of the fastest-growing fields in America. Organizations are employing data scientists at a rapid rate to help them analyze increasingly large and complex data volumes. The proliferation of big data and the need to make sense of it all has created a vortex where all of these things exist together. As a result, new techniques, technologies, and theories are continually being developed to run advanced analysis, and they all require development and programming to ensure a path forward.
With this in mind, we've compiled this list of the best Coursera data science certifications if you're looking to grow your skills for work or play. Coursera is one of the top online education platforms in the world, partnering with more than 200 universities and companies to provide a range of learning opportunities. The platform touts more than 77 million learners around the globe. This list of the best Coursera data science certifications below includes links to the modules and our take on each.
The Best Coursera Data Science Certifications
OUR TAKE: Designed to prepare you for the SAS Advanced Programming Professional certification exam, this module shows you how to process data using SQL, use advanced DATA step techniques, and more. This certificate takes roughly 5 months to secure.
Description: When you complete this professional certificate program, you will have experience in SAS programming using SAS 9 and will be able to process data using Structured Query Language in the SAS environment, use the SAS macro facility to design, write, and debug dynamic macro programs, and use advanced DATA step techniques and procedures to manipulate data.
GO TO TRAINING
OUR TAKE: This University of Chicago certification module will show you how to master AI algorithms, data mining techniques, and predictive analytics in as little as five months.
Description: Data analytics and data science positions are growing exponentially across a variety of industries. With this online certificate program, you'll study at the graduate level to gain the knowledge you need to advance in your career. You'll learn to apply mathematical theory and decision-making techniques that are vital to solving business problems through real-world projects designed by instructors.
GO TO TRAINING
OUR TAKE: With more than 46,000 reviews and 4.6 stars, this self-paced Coursera certificate course is one of the most popular on the web. No degree or prior experience is required to get certified on Python, SQL and data visualization
Description: It's a myth that to become a data scientist you need a Ph.D. Anyone with a passion for learning can take this Professional Certificate – no prior knowledge of computer science or programming languages required – and develop the skills, tools, and portfolio to showcase your new talents in the job market as an entry-level data scientist.
GO TO TRAINING
OUR TAKE: Offered by IBM, this beginner-level certification module teaches students to utilize Excel spreadsheets for data analysis, create relational databases and tables, and complete the analytic process.
Description: This Professional Certificate is intended for anyone who is seeking to develop the job-ready skills, tools, and portfolio for an entry-level data analyst or data scientist position. Through these eight online courses, you will dive into the role of a data analyst or data scientist and develop the essential skills you need to work with a range of data sources and apply powerful tools, including Excel, Cognos Analytics, and the R programming language.
GO TO TRAINING
OUR TAKE: This beginner-focused AI certificate module is sponsored by IBM and takes roughly 6 months to complete at the suggested pace of 3 hours per-week. The training also offers multiple language support.
Description: This program will give you a firm understanding of AI technology, its applications, and its use cases. You will become familiar with concepts and tools like machine learning, data science, natural language processing, image classification, image processing, IBM Watson AI services, OpenCV, and APIs. In addition to earning a Professional Certificate from Coursera, you'll also receive a digital badge from IBM recognizing your proficiency in applied AI.
GO TO TRAINING
OUR TAKE: This module will provide certification for deploying machine learning algorithms and pipelines on Apache Spark, implementing supervised and unsupervised machine learning models in SciPy and ScikitLearn, and building deep learning models.
Description: This 6-course Professional Certificate is designed to equip you with the tools you need to succeed in your career as an AI or ML engineer. Through hands-on projects, you'll gain essential data science skills scaling machine learning algorithms on big data using Apache Spark. You'll build, train, and deploy different types of deep architectures, including convolutional neural networks, recurrent networks, and autoencoders.
GO TO TRAINING
Solutions Review participates in affiliate programs. We may make a small commission from products purchased through this resource.

Latest posts by Timothy King
(see all)