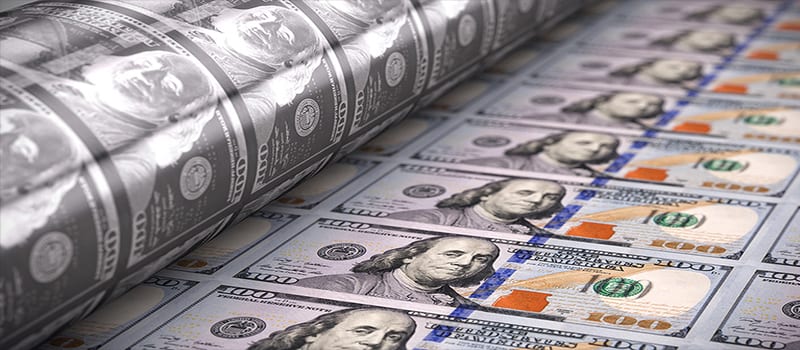 Enterprises are increasingly looking for solutions that provide them with capabilities beyond traditional reporting and dashboard capabilities. Many companies seek software solutions that go far beyond the legacy tools of yesterday, ones that provide insights into every nook and cranny of their business. As a result, a new breed of Business Intelligence providers are emerging; those who develop forward-thinking offerings to meet the needs of modern Data Analytics. The following 7 providers all offer portfolios of advanced tools, a main contributing factor to not only their success in the open market, but to interest from capital investors as well.
Looker ($50M, January)
It seems like only yesterday we first covered Looker, a fledgling Business Intelligence vendor with their own unique query language, LookML. After securing a Series B funding round worth $30 million in March of 2015, the company is once again making waves in enterprise analytics, recently closing on a Series C funding round worth almost $50 million, bringing their total funding earned to a whopping $94 million dollars since launching in 2013. This newest round of funding was led by Kleiner Perkins Caufield & Byers with participation from previous investors.
Domo ($131M, March)
Domo recently made waves in the BI market, announcing a second Series D funding round worth $131 million, and the release of Business Cloud, an ecosystem of business management apps that can be personalized by any organization or user. The announcements were made at the company's annual 'Domopalooza conference. According to Domo's CEO Josh James, Domo wants to become the "Facebook for your business." Combined with Domo's April 2015 Series D round, the company has raised over $330 million in the last 16 months. As a result, Domo has a sustained valuation of $2 billion. Domo will use the capital to further develop Business Cloud.
AtScale ($11M, May)
In May, AtScale secured a Series B funding round worth $11 million. The new investment brings AtScale's total amount raised $20 million in 3 rounds, which includes 6 different investors. AtScale was launched publicly in 2015 and has already enjoyed five-fold revenue growth. With Hadoop deployment becoming increasingly common in the enterprise, AtScale has positioned itself as a leader in allowing organizations to run their preferred Business Intelligence tools on top of it.
ThoughtSpot ($50M, May)
Search-driven analytics solution provider ThoughtSpot recently secured a Series C funding round worth $50 million as a result of 810 percent sales growth. The funding round brings ThoughtSpot's total capital raised to over $90 million. Much of ThoughtSpot's market growth has come as a result of a rapidly expanding list of enterprise customers and doubling the average deal size across all verticals. The new funding will allow the company to fuel continued growth through three main areas: global expansion, hiring, and technological advancement.
Amplitude ($15M, June)
Amplitude, developer of a user behavior analytics platform for mobile and web that helps companies achieve growth and retention, recently closed on a deal that netted them $15 million dollars in Series B funding. The investment will allow Amplitude to hire talent at key positions, fuel product development of its behavioral analytics platform, and expand sales and marketing to meet the growing demand for their products. In addition to the funding round, Amplitude unveiled Pathfinder, a new analytics tool that exposes all the different ways that users navigate through a product, revealing the best paths to increase conversion and retention.
CoolaData ($5.6M, July)
In July, Behavioral analytics startup CoolaData received a Series B funding round worth $5.6 million. The new cash flow will allow the company to accelerate plans for global growth and extend its reach into the Internet of Things and support for enterprise-class software solutions. CoolaData is a cloud-based analytics platform that enables companies to gain an in-depth understanding of user behavior across all of their channels. This enables those organizations to provide quick and accurate answers to complex business problems. CoolaData's time-series analysis of user behavior enables product, marketing and business teams to discover vital information such as user acquisition, churn prediction, retention drivers and customer life-time value optimization.
Kentik ($23M, August)
Network traffic intelligence startup Kentik announced earlier this month that they've secured $23 million in Series B funding led by Third Point Ventures with participation by existing investors. Kentik is unique in that offers a purpose-built Big Data engine that turns large volumes of network data into digestible insights for enterprise organizations. The new investment will enable Kentik to meet demand for its Big Data network traffic analytics and performance visibility tools, and the company plans to use the money to increase headcount and accelerate product capabilities in the years ahead.
Which of these newly funded solution providers were included in the 2016 Gartner Magic Quadrant for Business Intelligence and Data Analytics Platforms? Click here to find out.