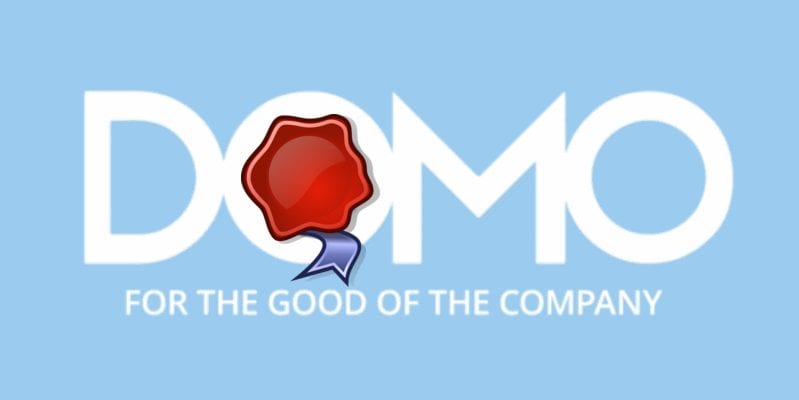 Domo is launching a new certificate program designed to help data and analytics professionals demonstrate a proficiency with Domo. The Domo Certification Program consists of five product certifications that are designed for both business and data users. Business users have access to two levels of certification while power users have three, all the way up to "Master MajorDomo." Exams will be available beginning in June of this year.
Domo is a cloud-based executive management platform that enables organizations to see key data in real-time from across the enterprise in one place and on any device. The company offers prepackaged dashboard content and functionality for filtering and sorting data visually in Domo Analyzer. Domo also recently introduced its first machine learning application, a trend that is pervasive across the industry, into its "Magic" ETL module.
Domo Certification for Business Professionals features examinations for any industry, and core competencies include data literacy, using curiosity in data analytics, data interpretation, data visualization and data storytelling best practices. It also includes hands-on experiential learning on how to leverage Domo for career advancement.
Domo Certification for Data Professionals helps power users hone key skills like data connectivity and automation, data transformation, data permissions, data security, data science and governance best practices. It also provides hands-on experience to learn how to administer Domo throughout your organization.
Domo has been doing a number of interesting things recently, and its new certification program is the latest example. The company released an integrated suite of data science capabilities back in December, and even entered the cloud integration fray with a new iPaaS solution last month.

Latest posts by Timothy King
(see all)