The editors at Solutions Review have compiled this list of business process management vendors that matter most from the recently published 2020 KMWorld 100 listing.
Knowledge management information provider, publisher, and conference organizer KMWorld recently unveiled its 2020 KMWorld 100 Companies That Matter in Knowledge Management. The 2020 KMWorld 100 outlines the top knowledge management solution and services providers and is assembled via input from editors, analysts, experts, and product end-users. Inclusion criteria is based on functionality, creativity, product innovation, and a history of demonstrated success with clients.
At Solutions Review, we track the solution providers that have the biggest impact on the mid-market and enterprise. As such, we've perused the complete 2020 KMWorld 100 report, available here, and segmented the vendors and tools that matter most in business process management.
Appian
Appian BPM software is a model-driven app development platform that allows both experienced and citizen developers to build process-centric and case-centric applications with the ability to monitor and improve business processes in response to changing needs. What separates Appian from many other BPM solutions is its ability to manage business outcomes, in addition to process orchestration of hybrid processes. Additionally, Appian is especially social-centric, easing collaboration between customers, workers, and suppliers.
BP Logix
BP Logix offers Process Director, a complete BPM solution with workflow software, case management software and business process automation software capabilities that enables both IT and business users to create robust business process management and workflow solutions to address a variety of business challenges. BP Logix' Process Director is a powerful BPM low code platform offering an excellent HTML UI and reporting tools on every major mobile or desktop platform.
Nintex
Nintex offers IPA solutions that strip inefficiencies from a business and replaces them with seamless, sophisticated processes. The easy to use, no-code platform, Nintex Workflow Cloud® allows users to connect with all content repositories, systems of record, and people. Whether on-premise or in the cloud, Nintex offers advanced workflow, document generation, forms for data collection and dissemination, integration with leading cognitive services, process mapping, monitoring, and reporting. Nintex offers powerful IPA solutions designed for the following industries: Energy, Financial Services, Government, Health and Life Sciences, and more.
Zoho
Zoho Creator is an online application builder designed to help organizations better manage their business processes. Using an intuitive drag-and-drop interface, users can develop their own custom applications without the hassle of coding. Zoho Creator offers a massive array of tools in addition to a feature-rich development platform. The platform falls in line with the highest security standards, keeping data safe, and providing regular updates and backups. The platform gives users all Zoho features regardless of which package is purchased.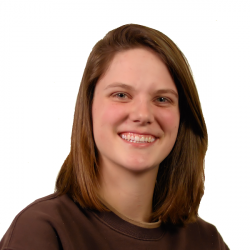 Latest posts by Tess Hanna
(see all)