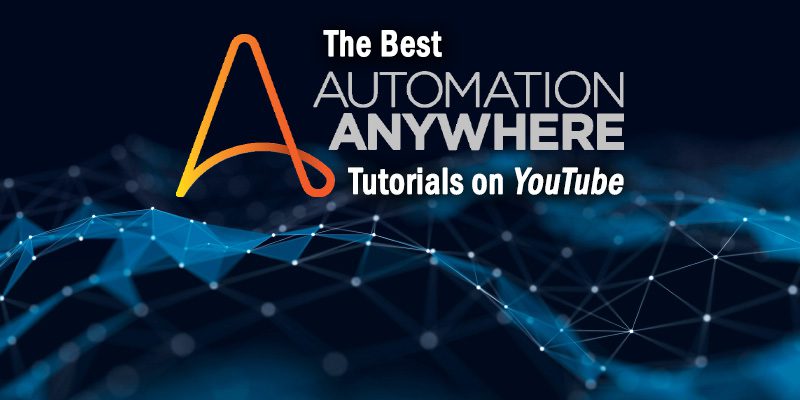 This list of the best Automation Anywhere tutorials on YouTube will introduce you to one of the most popular robotic process automation platforms on the market.
Automation Anywhere is one of the most widely used robotic process automation RPA) platforms in the world. The company's primary offering, Automation 360, is a cloud-native, web-based, and AI-powered automation platform outfitted with a suite of products and features. These include machine learning, analytics, RPA, and AI capabilities, which can all be used to help companies automate processes across systems, including SaaS and legacy applications. Automation Anywhere users can also benefit from the provider's Bot Store, a marketplace that offerings over 1,200 pre-built automation solutions.
Learning how to use and capitalize on all of Automation Anywhere's tools can be a complicated process, though, and it's not always easy to know where to start. With that in mind, our editors compiled a list to spotlight some of the best Automation Anywhere tutorials on YouTube. These tutorials can help you and your team learn the platform, hone your skills, and get as much value from its capabilities as possible.
All of the videos listed have at least 3,000 views, are free to access, and feature guidance from some of the top minds and most prominent brands in the online learning community.
The list is organized in alphabetical order based on the name of the YouTube channel.
The Best Automation Anywhere Tutorials on YouTube
---
Channel: Automation Anywhere
Description: If you want to learn how to build a custom bot with Automation Anywhere's platform, this video is for you. Thanks to Micah Smith, a Developer Evangelist at Automation Anywhere itself, this twenty-minute video will introduce you to the Automation 360 platform, show you how the UI works, and walk you through the process of becoming an RPA developer.
---
Channel: edureka!
Description: Edureka offers a collection of professional training courses and certifications and has a selection of free videos on YouTube to help viewers find their footing in software platforms like Automation Anywhere. This video will introduce you to the basics of Automation Anywhere and explain some of the RPA tools you will be using on the Automation Anywhere platform.
---
Blue Prism vs. UiPath vs. Automation Anywhere | RPA Tools Comparison
Channel: Intellipaat
Description: One of the best ways to tell what RPA tool is right for you is to compare the capabilities of leading solutions. With this video, you can do just that. Intellipaat will walk you through the essential functions of Blue Prism, UiPath, and Automation Anywhere so you can decide which option is best suited to your business needs.
---
Channel: Learning RPA Technologies
Description: This video is the first entry in a series of nineteen videos, which can all be accessed in a playlist, and will introduce its viewers to RPA, provide them with some background on Automation Anywhere, delve into the features available on the Automation 360 platform, and outline the different products available from Automation Anywhere.
---
Channel: Simplilearn
Description: Like Edureka, Simplilearn is an online learning platform offering an extensive collection of training courses for professionals across industries. However, if you're interested in getting a taste of the courses Simplilearn offers, this two-hour training program fits the bill. The video uses hands-on demos to teach you about Automation Anywhere, its RPA capabilities, and how it can help automate your company's operations.
---
---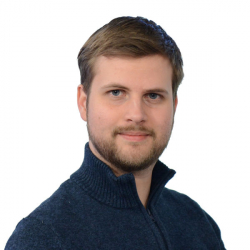 Latest posts by William Jepma
(see all)