Business Process Automation Reloaded: A Key Ingredient for Successful Digital Transformation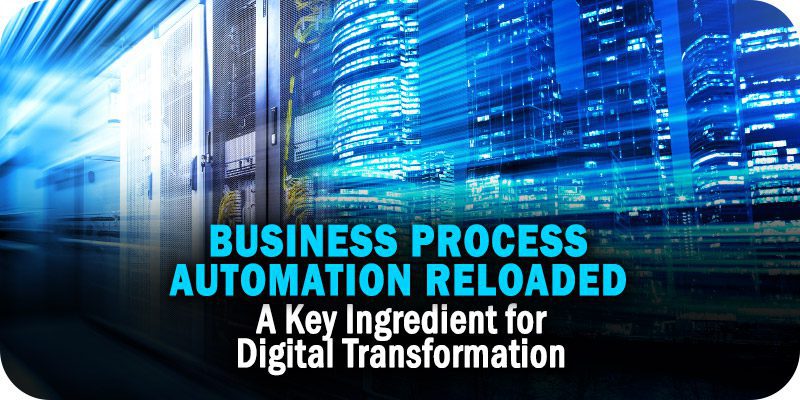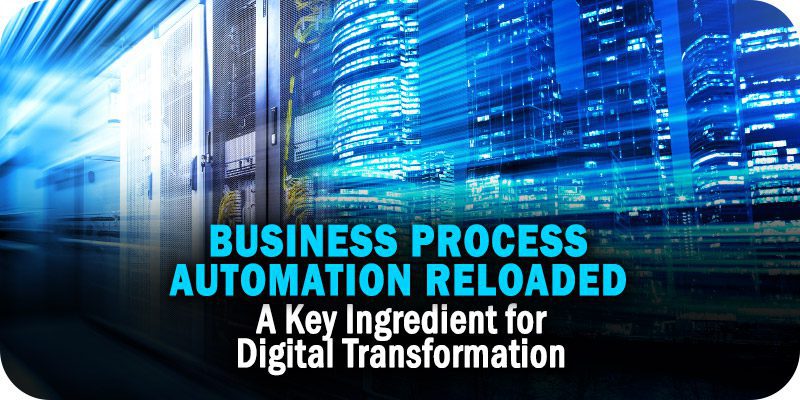 As part of Solutions Review's Contributed Content Series—a collection of articles written by industry thought leaders in maturing software categories—Anurag Shah, the Head of Products and Solutions at Newgen Software, explains how business process automation technologies can be the key to successful digital transformation.
Organizations are like organisms. For sustained progress and effective performance, they must move forward with synergy. This applies to operational cohesiveness as well as strategic agility. And when enterprises undertake digital transformation, they aim to transform to create more cohesive operations that can consistently deliver superior customer experience. 
A Time to Build, Time to Synergize
This need for operational and strategic synergy is not new. For decades, enterprises have recognized the need for directed and concerted efforts. There is a pattern to this.  
At every wave of technological advancement, enterprises adopt new technologies to build new capabilities in the quest for a competitive advantage. That's what happened in the industrial era with industrial automation and at the beginning of the information era with intensified computerization. Similarly, the last decade has seen a surge in the adoption of a variety of digital technologies, be it mobility, cloud, social technologies, robotic process automation (RPA), analytics, and, most recently, artificial intelligence (AI) and machine learning (ML). 
However, in utilizing these capabilities, enterprises inadvertently end up with silos. These silos manifest in various ways: information silos, departmental silos, disjointed systems, inaccessible documents, disjointed back-office operations, communication gaps, disconnected front-back offices, and so on. These silos lead to a lack of synergy, which is easily felt but difficult to pinpoint. 
An organization inflicted by silos gives the impression of a broken or disjointed nervous system. So, when manufacturing conglomerates undertook business process re-engineering (BPR) or financial institutions adopted business process management (BPM) after industrial automation and computerization, they returned to redress the fabric of business processes to achieve synergy. 
A successful digital transformation, even when perceived as the adoption of digital technologies, is also essentially all about creating an agile and effective nervous system that drives the focus and direction of the organization—operationally as well as strategically. With one difference, though. Technological advancements in the digital age are so rapid that organizations don't have the time to go for redressal after the fact. They need a sustainable approach. 
That's where BPM, in its digital avatar, has come to the fore again. 
BPM Reloaded
Processes are the nervous system of an organization. A well-defined set of processes signify conscious intent. However, there's no guarantee that systems and people will follow the processes because they are well-defined. Process automation ensures that processes execute the way they are defined. However, the need for "BPM reloaded" for a successful digital transformation is driven by multiple factors, as follows: 
Customer Journey
Today's digital-savvy customers are not only more demanding, but they are also wiser in terms of what to expect from enterprises. A beautiful interface or mere availability of information or status does not satisfy them. They want an outcome-oriented and smooth end-to-end journey. When they apply for a new loan or a credit card, they expect responsiveness and consistent engagement without dropping the ball. BPM-powered processes not only take the burden of process oversight off the management's head, but they also ensure that all the tasks in the processes are accomplished as expected in time, thereby tying the end-to-end customer journey. 
Omnichannel and Contextual Engagement
What started with mobile and social channels is a continuously evolving ecosystem of channels and devices. Customers, partners, and employees expect to be able to seamlessly use any channel or device of their preference at any time to get the stuff done. Not only that, but they should also be able to start from one device and continue on another without any loss of context or progress. Enterprises can accomplish this only with a BPM-powered process backbone driving operations end-to-end with well-integrated touchpoints. 
Operational Speed
Enterprises, as well as their customers, aspire to touchless operations, which means that transactions are carried out in an automated manner without any necessity for human intervention. While a mobile application or a portal with direct integration with the back-end systems can achieve the needed straight-through processing, it is architecturally infeasible without creating a rigid and monolithic system. A process backbone powered by BPM ensures that processes are 100 percent automated with modular integration with front-end channels and back-end systems. 
Strategic Agility (Low-Code)
Developing applications faster for strategic agility has fueled unprecedented demand for low-code. Low-code platforms enable rapid application development across various categories through their visual and modeling-driven application development environments. The low-code philosophy drove BPM platforms before the low-code terminology came into use.
Business analysts, pro-developers, and citizen developers can use the process designer to define and compose processes, configure user experiences and deploy them with a strong capability for traceability and version control. 
AI and Intelligent Automation
It sounds counter-intuitive, but process automation is the most effective way to derive value from an organization's AI and intelligent automation efforts. A process driven by BPM offers the flexibility to plug in the task performers without breaking the chain. This intelligent routing, especially when driven by business rules and AI-powered algorithms, can help enterprises navigate the various scenarios that often confront them while developing training models for deployment.
The additional flexibility of allowing human intelligence to intervene in more subjective scenarios enables better decisions and ensures knowledge worker productivity. A BPM-powered process also leverages RPA better through the ability to manage the tasks of hundreds of bots without losing visibility and control. 
Unified Digital Transformation Platform: The Best Way Forward with BPM
BPM-reloaded in the form of a low-code process automation platform is a critical ingredient for successful digital transformation. However, enterprises can only derive real value from their digital efforts when they integrate process automation with other digital capabilities, such as contextual content services, omnichannel customer engagement, mobility, RPA, and AI. A unified digital transformation platform, thus, enables holistic customer experience and strategic agility. 
---