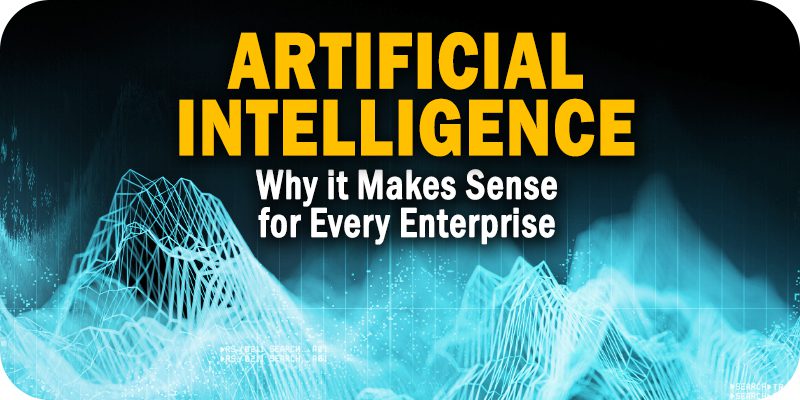 As part of Solutions Review's Premium Content Series—a collection of contributed columns written by industry experts in maturing software categories—Anurag Shah, the Head of Solutions at Newgen Software, shares some expert insights on the value the "AI bandwagon" can offer companies across industries.

In the post-pandemic world, conversations around technology are not exclusively reserved for IT organizations anymore. Every organization relies on its technological infrastructure to establish a robust digital presence and deliver an exceptional customer experience. As more and more enterprises accelerate their tech-based digital initiatives and unlock innovative potential, mastering artificial intelligence (AI) should be on top of their priority list.  
Incorporating AI within their functions can be critical for organizations looking to build a competitive advantage and hedge against any potential disruption in the future. According to a PwC survey based on US companies, 52% of respondents accelerated their AI adoption plans in the wake of the pandemic, and 86% said that AI would be a "mainstream technology" at their company in 2021.  
What Will it Take for AI to Become a Gamechanger?
AI/ML-powered technologies have made it easier than ever for organizations to leverage intelligence in their enterprise content. Many document types and formats are used and processed across departments; these can be orders, enrollment and claim forms, legal documents, mailroom documents, contracts, and correspondences. AI/ML-enabled auto-document classification and auto-indexing capabilities have become key to infusing intelligence in the content served to employees. These classifications are often based on structural features (like layout-based), textual features (like content-based), or both. Combining this content output in organizational workflows can lead to seamless downstream and upstream processing. AI/ML-based services can identify the document type and intelligently index for contextual presentment. 
There is a boom in the electronic and digital content generation today, especially during these COVID times. More and more business transactions are being conducted through audio and video channels—Teams, Zoom, WebEx, and many more. Critical decisions are being taken in such meetings, and organizations record these audio/video meetings for future reference. So it is becoming increasingly crucial to search through audio-video and other content types consistently from archives. And AI/ML tools can help enterprises do just that. 
AI/ML Unlocking Strategic Potential in Organizations Across Industries
Banks
Today, AI has become a vital cog in the strategic initiatives of banks across the globe. Banks can deploy AI-enabled tools to verify documents and ensure error-proof processing. These intelligent tools can be trained to crawl through documents and emails and plug in the critical information to relevant processes.
For instance, a bank can improve its loan processing requests by deploying AI/ML services to fetch tax return details from emails/portals. This is then tagged with a loan transaction and presented to the underwriter. Any new loan request kicks off the back-office process with an RPA bot ordering a home appraisal, another bot pulling the latest credit information from the bureau and a parallel process initiated to a knowledge worker for underwriting. 
Take another scenario where a customer has deposit and credit card relationships with the bank and has submitted combined requests for an address change, limit increase on the credit card, and a new home equity loan. While address change could be a straight-through process, the limit increase will require updated income from the customer, which can be asked upfront even before this request reaches the underwriter in operations. Chatbot and cognitive agent-based technologies are helpful here. 
Insurance Companies
Insurers can modernize their business operations from policy underwriting and servicing to claims processing by leveraging AI tools. AI-enabled solutions can help insurers minimize risks and revenue leakages by detecting fraud and predicting claims well in advance. Insurers typically have a gold mine of data available with them. For instance, in compliance with regulations, they have to archive all policy data accumulated during their entire life. Insurers can leverage computer vision technology and make those policy insights contextually available in service deliverables.  
Government Organizations
An Accenture survey says 83 percent of senior public sector leaders are able and willing to adopt intelligent technologies. Governments can leverage AI for streamlining document management and ensuring error-proof processing. AI-based applications can assist governments in metadata generation, content analytics, and automatic data classification. Moreover, trainable AI-powered bots can facilitate seamless document classification, sentiment mining, and intelligent data extraction.  
The Time to Be a Part of the AI Revolution Is Now!
Scaling AI successfully can help organizations extract value from the ever-increasing wealth of data and orchestrate their growth journey. According to an Accenture survey, "84% of executives say they won't achieve their growth objectives without scaling AI." 
AI-enabled solutions such as virtual assistants, intelligent data capture, and facial recognition tools can help streamline the end-to-end user journey and expedite digital initiatives at enterprises. Successful deployment of such solutions can also help organizations drive more significant revenues, enhance operational efficiency, and deliver improved customer services. Trends and forecasts from across industries seem to favor faster AI adoption. IIt'stime for each enterprise to foresee this opportunity and jump on the AI bandwagon to stay future-ready.
---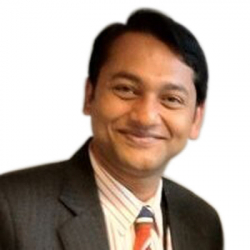 Latest posts by Anurag Shah
(see all)