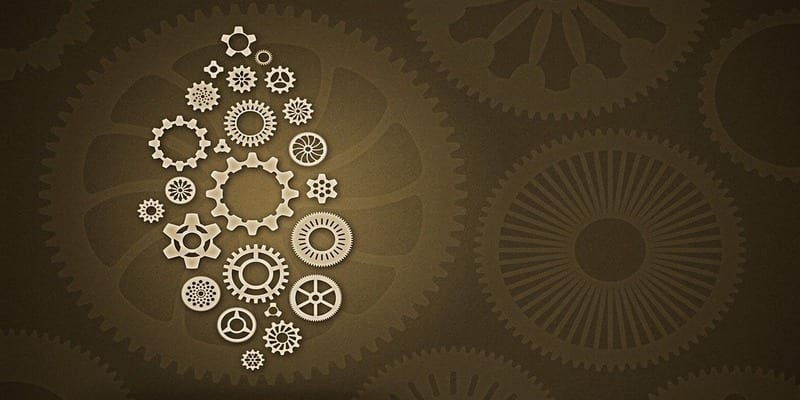 The editors at Solutions Review explore the difference between RPA and BPM.
In today's digital era, enterprises everywhere are feeling the pressure to digitize operations, and they see a future where routine operations are fully automated. But how does Robotic Process Automation (RPA) fit alongside Business Process Management (BPM) in a broader digital process automation strategy?
To help answer this question, we spoke with Tom Franceski, vice president and general manager of DocStar. DocStar provides proven business process automation technology and workflow expertise that empowers organizations to operate at peak performance, navigate change, and grow.
What are the differences between RPA and BPM?
Each business has a series of tasks, events, and decisions that move work from start to completion through business processes. BPM is a holistic approach to optimize and automate business processes, while RPA deals with discreet, repetitive tasks. These tasks typically occur at the start of a process, so RPA can play a significant role in automating these. BPM is end-to-end, so while RPA can be part of a BPM approach, it will not replace BPM.
How are they similar? Do they have the same end goal?
RPA describes a software development toolkit that allows non-engineers to quickly create software robots (commonly known as "bots") to automate rules-driven business processes by replacing human effort to complete tasks. Software bots mimic human activities such as logging into IT systems, and copying and pasting data across systems, and unlike other automation solutions, RPA generally requires minimum integration with the existing IT setup. It's been posited that organizations with labor-intensive processes—where people are performing high-volume, highly transactional process functions—can potentially boost productivity and save time and money with RPA.
BPM is about identifying and improving processes to make a business more efficient, more disciplined, and better able to adapt to changing conditions. BPM transfers control to business users to build and model business rules at a business level. To be effective, BPM needs to be more than just an automated workflow. Most business processes, no matter how much they lend themselves to automation, need to pause and proceed after some condition has been met or after human intervention. Additionally, BPM brings a new process discipline to organizations that has a significant value from a digital transformation and business improvement perspective. Once a process is automated, analytics and reporting can show where there are bottlenecks in the process—helping organizations understand when and where they might need to take action—i.e. such as fine-tuning staffing strategies.
How does RPA play a part in a larger automation/improvement strategy?
Automation is about reducing effort and improving outcomes. In today's customer-centric enterprise, where improving customer responsiveness and collaboration is key, improved outcomes involve bringing together the work of humans and technology—rather than relegating them to their separate organizational corners. RPA is just one automation tool that can play a role in a larger automation/improvement strategy, where technologies such as Business Process Automation or BPM also play a role.
Where does BPMS fit into this?
By uniting content, human intervention, and workflows, BPM software streamlines the back-end workings of an organization to support better employee experiences, which in turn enables those employees to support smarter, more responsive customer interactions. Bots may best humans in faster and cheaper task completion, but as of today, the human and technology equation is still essential to support the modern customer-centric enterprise.
In your opinion, do you see RPA and BPM being collaborated/interacted to form a path for the future of automation?
Yes. RPA simplifies or limits the amount of manual effort made by users, which can be an effective means to scale transactions. Let's say a user has to conduct three mouse clicks to complete a task. RPA can do the same sequence via a bot and scale it up and down as needed. RPA is ideal as an entry point replacement tool to start the business process, while BPM continues the process as an end-to-end decision-making workflow solution. As a workflow engine, BPM conducts rules-based routing and communicates with other databases to evaluate the next steps in the process.
What are your thoughts about the future of automation and improvement strategy for businesses?
From a macro-level, automation is continuing to help drive down costs for organizations, enabling them to invest these financial resources into more strategic activities. Also, the technology driving automation is constantly improving, including RPA, workflow engines, and interoperability between systems leading to seamless communication. This is helping to enhance the BPM experience. Additionally, these technologies are moving or expanding into the cloud, which makes the technology even more accessible for small companies, helping make it possible for them to leverage these solutions to grow their business.
Are there BPM solutions available today taking advantage of RPA technology?
Yes, most definitely we are seeing convergence in these two technologies. For businesses evaluating vendor offerings, it's important to recognize that when it comes to business automation, one size does not fit all. RPA is a system-to-system interface and BPM has a broader focus on automating processes that are less homogenous in nature. BPM encompasses the hand-off between human and systems and machines and helping move transactions via the business "highways" and/or "by-ways" when there are exceptions. Make sure the vendor you select has the right capabilities to meet your business process automation needs.
---
Looking for more? Download our Business Process Management Buyer's Guide for free to compare the top-24 products available on the market with full-page vendor profiles. The guide includes four key capabilities to look for in a BPM platform, plus questions to ask before purchasing. It's truly the perfect resource for anyone looking to find the right BPM for their business/organization, or those looking to replace an existing one.
And don't forget to follow us on Twitter, LinkedIn and Facebook for all the latest in Work Tech!

Latest posts by Elizabeth Quirk
(see all)