As part of Solutions Review's Premium Content Series—a collection of contributed columns written by industry experts in maturing software categories—Howard Beader, the Vice President of Product Marketing for Catchpoint, shares insights on why employee experience matters and how companies can measure the quality of those experiences.

As organizations wade deeper into digital technology and look to deliver richer and more satisfying experiences, one aspect frequently flies under the radar: digital employee experience (DEX). Today, employees require tools, applications, and technologies that perform well and match their consumer counterparts' user experience (UX). It's a baseline for smart business.
It should be no surprise that organizations that ignore or even downplay DEX do so at their own risk. Within these organizations, employee satisfaction levels may sag, customer loyalty may drop, and revenues could sink. That's because subpar tools undermine employee productivity and impact customers. Yet, for many organizations, visibility across the entire IT space is essentially a black box.
While it's possible to understand what's happening on specific devices with traditional point monitoring solutions, it's next to impossible to use these to pinpoint the root of a broader problem beyond the IT department's control. This lack of visibility makes it difficult to fix issues as they arise, but it can also lead to finger-pointing and conflicts with vendors.
Performance Anxiety
Digital employee experience isn't abstract or theoretical; it has real-world consequences that extend beyond the device. In addition to the possibility of diminished productivity and a talent drain, consulting firm PwC found that 65 percent of US consumers say they will switch from one brand to another due to negative employee experiences.  
To be sure, today's borderless digital world introduces enormous challenges beyond the device. For many organizations, achieving a holistic view of IT resources and system performance is critical, especially with the pandemic accelerating the move to decentralized work. Increasingly, employees log in from home offices, virtual call centers, and other remote and virtual places. Pinpointing the source of a problem and understanding its impact can quickly devolve into chaos. 
The challenge is magnified when performance and usability issues ripple out to staff interacting with customers. For example, what happens when a customer support agent can't pull up a customer record and the caller must wait or repeat information? Or when it isn't possible to process transactions for several minutes or longer? What happens when remote workers use supposed connectivity and performance problems to justify their lack of productivity? Without visibility into the entire IT space, there's no way to know what next steps to take. 
There are often more questions than answers—and frustration mounts for everyone. Is it a backbone failure or a SaaS application issue? Does a user have an improperly configured router or VPN? Is the ISP underperforming, or is there a problem with the employee's personal computer or Wi-Fi? Or does everything appear to be functioning correctly, but the employee isn't completing work as expected? 
Restoring Vision
Fortunately, there's a way to gain a broad view—and track performance across hybrid and remote work situations. The combination of an active and passive observability framework delivers a telescope and microscope for viewing system and device performance. Suddenly, with an end-to-end observability platform, it's possible to view global IT services and peer into places beyond the technology monitoring horizon. 
For example, this might include how security tools impact business performance or how fast certain pages load on an e-commerce website during a peak season sale. It's also possible to understand how services and apps such as AWS, Salesforce, Google, Microsoft, or Zoom are performing at any given moment. An enterprise can examine performance continuously, proactively, and preemptively detect whether significant differences occur in different regions or among a group of employees. 
This comprehensive framework improves oversight and delivers actionable insights to improve the user journey, including through desktop-as-a-service environments. It makes collaboration between otherwise siloed IT teams possible and eliminates the inevitable finger-pointing when something goes astray, including after system upgrades and migrations. A remediation team can quickly spot and resolve issues across a complex IT ecosystem connected through clouds and APIs.  
With an active and passive observability solution, it's possible to amass complete telemetry data and see the broad picture through a single pane of glass. IT Service and line-of-business owners can broaden or narrow the view to whatever helps resolve a specific issue, situation, or problem. At the same time, an enterprise can know definitively whether a vendor is adhering to an experience level agreement (XLA), a service level agreement (SLA), and underlying service level objectives (SLO) while managing these relationships more effectively.
In the end, an organization slides the dial from reactive to proactive through passive monitoring and to a preemptive framework through active monitoring. By isolating performance issues and other problems, it's possible to triage problems immediately—and even select better vendors. All of this ultimately leads to business productivity at scale. 
Experience Matters
There's a takeaway here, and it shouldn't be ignored. DEX today is wrongly focusing on the employee experience on the device, ignoring the broader set of technologies that sit between the users and their applications. Device monitoring is valuable, but it's only one of the essential ingredients of the full recipe. Combining active and passive observability on the device and through to the SaaS and Cloud applications is key to success. It transforms an enterprise from reactive to proactive and, ultimately, preemptive by eliminating blind spots that torpedo the digital employee experience, building a foundation for digital success. 
Yes, systems are becoming more automated, and monitoring them at the device level is still critical. But traditional monitoring tools are no longer sufficient in an ongoing hybrid work environment where 80 percent of issues happen beyond the firewall. End-to-end DEX is crucial in understanding employee experience across the hybrid work landscape. It is vital in determining whether an enterprise meets its performance goals and financial objectives. Thinking, monitoring, and acting beyond the device is mission-critical.
---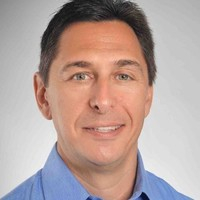 Latest posts by Howard Beader
(see all)