Research analyst house, Gartner Inc., best known for their Magic Quadrant reports, has announced the 2019 Gartner Peer Insights Customers' Choice for Robotic Process Automation Software. Gartner Peer Insights is an online platform of ratings of solutions and solution providers from IT professionals, offering a collection of customer feedback to both vendors and prospective customers. The goal of these awards is to assist IT leaders with making insightful purchase choices, as well as help providers better their solutions by receiving objective and unbiased feedback from their customers.
The Gartner Peer Insights Customers' Choice Winners are determined by compiling customers' overall rankings of products by solution ratings, the number of published reviews, and subjective customer opinions. The Peer Insights include over 100,000 reviews across more than 300 markets and industries.
Gartner states, "Robotic Process Automation (RPA) tools perform 'if, then, else' statements on structured data, typically using a combination of User Interface (UI) interactions, or by connecting to APIs to drive client servers, mainframes, or HTML code. An RPA tool operates by mapping a process in the RPA tool language for the software 'robot' to follow, with runtime allocated to execute the script by a control dashboard." The 2019 Robotic Process Automation Software Peer Insights Customers' Choice Winners were two solution providers who, according to the Gartner Peer Insights respondents, best fit Gartner's definition of the market: Datamatics and UiPath.
In a press statement, SVP and Head-Marketing and Communications of Datamatics Global Services Ltd., Mitul Mehta said, we are excited to be recognized in the Gartner Peer Insights 'Voice of the Customer:' Robotic Process Automation Software report. In our view, peer reviews are the topmost influencing factor in any market, and the report will be a ready reckoner for enterprise customers in their RPA journey. Thanks to our customers for their honest feedback and ratings which we feel have placed us so high in the market."
To learn more about the 2019 Gartner Peer Insights Customers' Choice for Robotic Process Automation Software, click here.
For Datamatics' full press release, click here.
Looking for more? Download our Business Process Management Buyer's Guide for free to compare the top-24 products available on the market with full page vendor profiles. The guide includes four key capabilities to look for in a BPM platform, plus questions to ask before purchasing. It's truly the perfect resource for anyone looking to find the right BPM for their business/organization, or those looking to replace an existing one.
And don't forget to follow us on Twitter, LinkedIn, and Facebook for all the latest in Work Tech!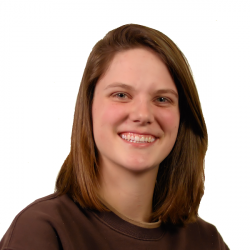 Latest posts by Tess Hanna
(see all)