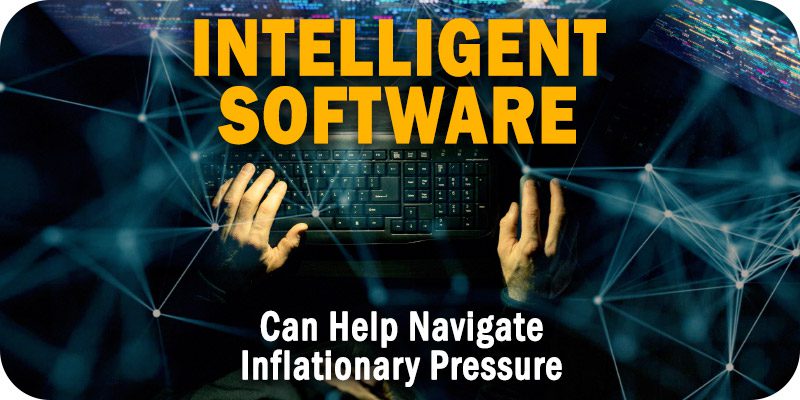 As part of Solutions Review's Premium Content Series—a collection of contributed columns written by industry experts in maturing software categories—John Case, the Chief Executive Officer of Acumatica, shares his insights on how intelligent software solutions can help businesses navigate new and emerging industry pressures.

According to CBS News, "80% of small-business owners say their business's financial health has suffered due to inflation over the past six months." In an age where inflation hit a 41-year high, the economy could remain stagnant or head into a recession for an extended period. The threat of inflation adds another layer of complexity to the ongoing supply chain challenges that have burdened numerous industries.
Due to global supply chain disruptions, several raw materials and components have been in short stock. Additionally, over 90 percent of small business owners say broader economic factors like inflation, supply chain issues, and staffing shortages are hurting their business. These disruptions will require companies to continue to adopt new strategies, processes, and technology to overcome such problems. 
When inflation is high, businesses can protect their bottom line by relying on technology to increase efficiency and reduce redundancy by accomplishing more with fewer resources. Intelligent software systems are examples of such technology as they can manage many business functions, including customer relationships, inventory, distribution, accounting, payroll, and sales. 
How Intelligent Software Can Help
Businesses can utilize software to manage various business functions and help mitigate the impacts of inflation. Some of the most significant ways intelligent software solutions can help global enterprises are explained below.
Integrated Data for Decision Making 
Businesses of all sizes and industries can use a comprehensive enterprise management solution to integrate their disparate applications into one platform. By combining data from all departments (e.g., sales, accounting, finance, manufacturing, and supply chain), these centralized solutions empower decision-makers to view critical information comprehensively. Companies can analyze data frequently and implement targeted price adjustments based on the insight they gain from customers and products. As a result, they can anticipate and address inflationary burdens and increase their chances of success. 
Order and Inventory Management 
With intelligent software, businesses can manage orders and inventory allocations across channels in real-time. This ability can simplify tracking returns and exchanges by ensuring items are returned in the appropriate condition and that buyers are reimbursed. Decision-makers can assess inventory levels across locations using stock reservations and tools for managing back orders and credits. Businesses can also avoid surprises with precise tracking of costs, identify low-cost vendors, minimize freight charges, and reduce write-offs for expired or obsolete inventory. 
Process Automation 
Business management systems often include process automation capabilities that enable organizations to reduce errors, remove redundancies, and improve efficiency. Manual tasks can consume much of a company's resources, and with today's financial pressures, organizations can't afford to waste employees' time. One of the keys to unlocking business potential is by unlocking employee potential. Business management systems do this by automating tasks such as: 
Locating information and forms

 

Refilling inventory when it reaches preset levels

 

Organizing and tracking receivables

 

Creating sales orders

 

Coordinating intra-departmental workflows

 

Emailing invoice notices

 
Cost Savings
Businesses implementing intelligent management solutions experience significant benefits, like increased gross margins, sales, and employee productivity. With cloud-based software, companies have lower up-front costs and are not responsible for building or maintaining a data center. Cloud systems also provide speed, scalability, and agility benefits and are updated regularly, so businesses always have the latest capabilities. 
What to Look for in a Business Management Solution
Evaluating intelligent business management software can feel daunting. Outlined below are three features decision-makers should consider before investing. 
Comprehensive solutions

. Consider business management systems beyond financial management to offer complete and vertical-specific solutions (e.g., manufacturing, distribution, sales, etc.) in one platform.

 

Flexible deployment options.

Deployment flexibility has two key benefits: (1) all industries face changes in compliance regulations that they must respond to regularly, and (2) external change. Businesses coping with external forces such as inflationary pressure need a flexible solution to scale alongside them. A well-designed and robust business management system allows companies to adjust without penalty.

 

Data ownership.

When using a cloud-based vendor, many businesses think they retain ownership of their data—but this is often not the case. That's why it's crucial to ask tough questions about data ownership upfront before entering agreements.

 
Companies face a lot of pressure from external forces (e.g., inflation, supply chain disruptions, talent shortages, etc.). Relying on business management software can empower organizations to navigate complexity. Companies with the right tools and systems can make informed, data-driven, and timely decisions, seamlessly manage inventory, automate processes, and save money. Rather than solely focusing on present issues, businesses can implement future-focused strategies that help them overcome inflationary pressure and gain a competitive edge.
---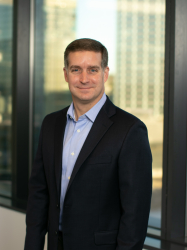 Latest posts by John Case
(see all)