K2 recently announced K2 Nexus, a next-generation, cloud-based intelligent process automation platform and a suite of solutions. The platform is designed to enable organizations to transform their business operations. By connecting and orchestrating work across people, processes, and systems, K2 Nexus can help enterprises deliver positive customer experiences and business results.
K2 offers business process applications that help organizations transform manual, paper-based processes into powerful and feature-rich business applications. K2 Cloud takes all of the K2 functionality and puts it into the cloud without constraints. This abstracts away the need for customers to manage the infrastructure on which K2 runs, top of Azure, which is the backbone of the platform's infrastructure, so customers don't have to. K2 Five is a new on-prem version of K2. All of this builds upon the industry-leading functionality of K2 blackpearl, the vendor's previous on-prem version.
For many organizations, operational processes are fragmented, manual, and siloed across their business. Disconnected workflows and lack of visibility prevent enterprises from meeting critical compliance requirements, as well as making real-time business decisions and causing operational efficiencies. K2 Nexus' cloud integration services help businesses remove data silos by connecting and streamlining information flow across systems, and enabling organizations to quickly adapt to change. Additionally, K2 Nexus functions with little to no knowledge of coding required.
In a press statement, Burley Kawaski, chief product officer at K2 said, "process automation is currently experiencing a watershed moment, especially as companies look to accelerate their digital transformation initiatives. K2 Nexus is not just about automating individual tasks, but rather connecting all of the structured and unstructured data, people, processes, and systems. K2 Nexus is designed to help customers achieve transformative automation by orchestrating complex processes from end-to-end, providing transparency and real-time insights."
Key benefits of K2 Nexus include improved customer experience, the elimination of silos of information, enterprise-level automation, and more quickly delivered business outcomes.
Learn more about K2.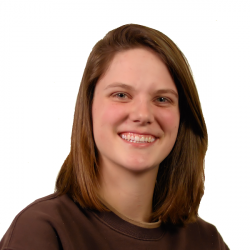 Latest posts by Tess Hanna
(see all)