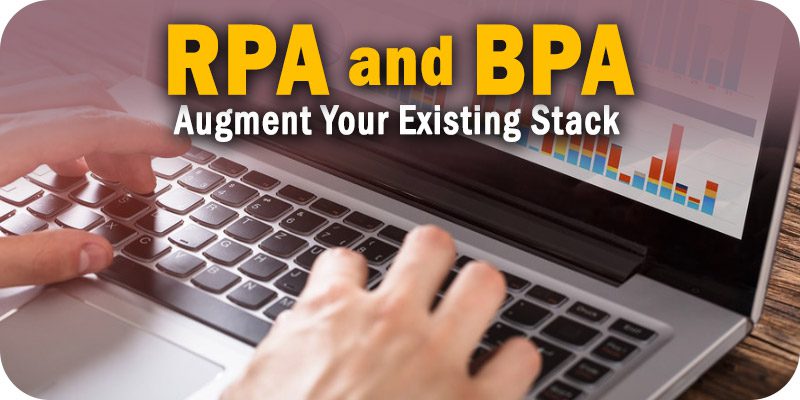 As part of Solutions Review's Premium Content Series—a collection of contributed columns written by industry experts in maturing software categories—Ananth Avva, the President and COO at Pipefy, shares some insights on the differences between RPA and BPA technologies and outlines some of the ways they can help your business.

Today, two essential automation technologies are Robotic Process Automation (RPA) and Business Process Automation (BPA). On the surface, these two automation tools may appear to be competitors—different technologies that try to solve the same problems. However, RPA and BPA play distinct roles in process automation efforts. Though each tool augments the tech stack, the relationship between these two technologies is more complementary than competitive.  
What is Robotic Process Automation (RPA)?
Robotic process automation is a task-focused solution that mimics human activity with robots (or "bots") at the keystroke level. For example, consider a workflow in which an employee logs into a database, retrieves information from a structured data set, and then enters that information into a different app or system. This type of process—straightforward, rules-based, and repeatable—is ideal for RPA.  
Implementing an RPA solution requires the process to be defined beforehand so a developed can write code that correctly tells the solution what to do. Each bot completes one type of task in the process, although an end-to-end process may rely on multiple bots to produce a single outcome. RPA is ideal for functions that depend on structured data sets and for operations with consistent, well-defined workflows in which minimal change (and few exceptions) occur.  
What is Business Process Automation (BPA)?
Business process automation tools bring more complexity (and capabilities) to automation efforts. Rather than focusing on task-level automation, BPA enables the automation of end-to-end processes and provides additional features for their modification and monitoring.  
For example, let's say that instead of automating the movement of data from one application to another (as described in the RPA example above), we need to automate a purchase approval process. Let's imagine the approval process requires the following steps: a purchase request is received, the request is reviewed by both a finance team member and a manager, and both the requester and the requester's manager require notification of the approval (or rejection, as the case may be).  
In this scenario, BPA provides a starting point—a standardized intake form—that organizes request data and triggers the process workflow. As a result, every purchase request arrives the same way, with the same information, every time. BPA then applies a rules-based function to route the purchase request to the appropriate reviewer, depending on the request type, department, amount, or other characteristics. If the reviewer approves the request, the BPA tool can automatically notify the requester of the status change. Once the manager approves the request, notifications are sent to the requester and manager. 
Since BPA integrates into the existing tech stack, relevant records and databases can be automatically updated to reflect changes resulting from the approval. For example, in the remaining available budget or an inventory control system. 
Low-Code and BPA 
One of the critical differences between RPA and BPA comes into sharp relief when we look at how the two technologies are deployed. RPA must be coded for each unique type of automation, and users must update that code whenever the steps in the sequence change. This means that RPA consumes developer resources for every modification.  
BPA operates within a low-code framework, which means that business users can make some changes to their processes and automations using a visual drag-and-drop interface. Rather than requiring developer resources for every change, low-code gives business users a set of IT-sanctioned building blocks that they can use to solve many of their problems on their own, in real-time.  
Other BPA Capabilities 
In addition to automating steps in an end-to-end process, BPA tools provide users with features that support process optimization and digital transformation. These include process modeling (to help users visualize and plan their operations), collaboration support (to dissolve silos and increase visibility across departments), and reporting features (to let users track KPIs, measure results, and convert information into insights.) 
Choosing RPA or BPA 
RPA and BPA aren't mutually exclusive solutions. Instead, many businesses rely on both types of automation technology to optimize their processes. RPA is ideal for effectively automating specific tasks that depend on structured data and often don't change. BPA is a more comprehensive solution that uses a low-code framework to automate end-to-end processes. This is especially important for the unique or ad hoc processes that aren't easily managed with other components of the existing tech stack.  
BPA's low-code functionality allows business teams to quickly build, modify, and automate processes based on competitor activity and customer feedback. Most importantly, BPA works alongside other types of automation—including RPA—to unify and orchestrate processes across the enterprise without adding to the IT backlog.
---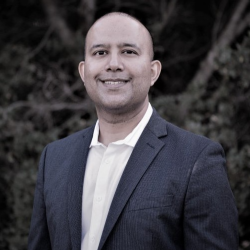 Latest posts by Ananth Avva
(see all)