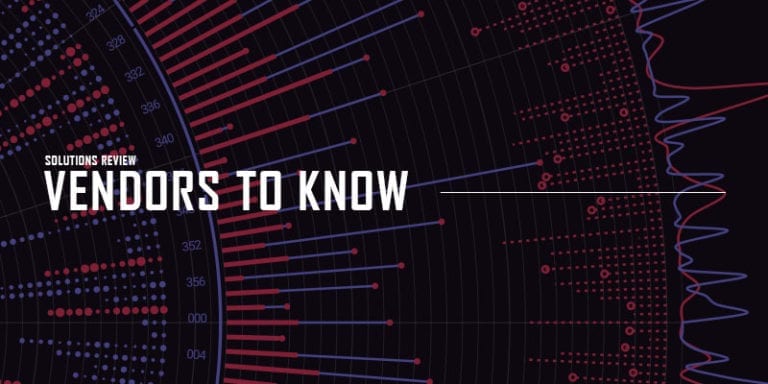 Solutions Review's annual Vendors to Know in Business Process Management provides the details on some of the most critical solution providers in the space.
The editors at Solutions Review continually research the most prominent and influential business process management vendors to assist buyers in search of the tools befitting the needs of their organization. Choosing the right vendor and solution can be a complicated process; it requires constant market research and often comes down to more than just the solution and its technical capabilities. To make your search a little easier, we listed the vendors to know in business process management.
Note: Companies are listed in alphabetical order.
Vendors to Know in Business Process Management, 2021
Appian BPM software is a model–driven app development platform that allows both experienced and citizen developers to build process-centric and case-centric applications with the ability to monitor and improve business processes in response to changing needs. What separates Appian from many other BPM solutions is its ability to manage business outcomes, in addition to the process orchestration of hybrid processes. Additionally, Appian is especially social–centric, easing collaboration between customers, workers, and suppliers. In early 2020, Appian acquired Novayre Solutions for an undisclosed amount. Additionally, the provider raised $775 million in January of 2021.
Founded in 2000, Arrayworks provides an advanced low-code application platform that empowers customers to achieve their digital ambitions without the delays, costs, and limitations associated with traditional solutions. The Arrayworks Transformation Acceleration Platform (TAP) helps organizations speed new applications to market. Whether optimizing current operations or enabling transformation to completely new digital operating models, TAP provides the foundation for organizations to achieve long-term operational excellence.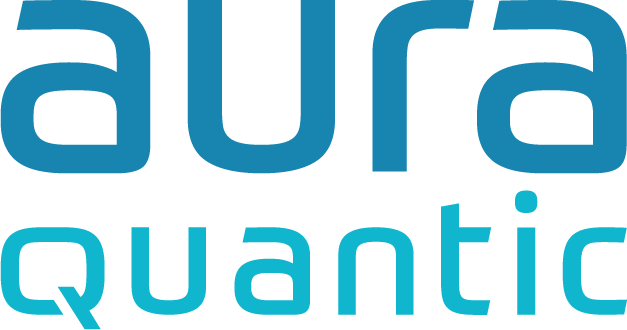 AuraQuantic, formerly AuraPortal, is an Intelligent Business Process Management (iBPM) software provider that helps users optimize and transform their business processes. The no-code, business, and user–friendly BPM platform is intuitive and efficient, allowing for real–time control and analysis of all business processes and activities. Compared to other BPM vendors, AuraQuantic is notable for its integrations, process modeling, and document management. The provider also boasts an affordable price for the features that it offers. AuraQuantic's Digital Platform is a .NET-based solution within a single integrated repository. 
Digital Business Platform, provided by AXON Ivy, combines the speed and agility of a model-driven low-code development platform with the power to build enterprise-grade applications. The Axon.ivy platform is extremely scalable and offers a future-proof architecture that can easily be extended by open standard technologies. The solution is optimized to implement much faster and to be much easier to operate and maintain. Companies benefit from an extensive range of out-of-the-box connectors, ready-to-use templates as well as pre-packaged offerings across a wide array of use cases for business processes and industries. 
Bizagi is a leader in digital business process automation software. The Bizagi Digital Business Platform is an iBPMS that offers execution on .NET and Java Platform Enterprise Edition. In addition to this, the vendor offers three tiers of solutions, including Bizagi Engine, Bizagi Studio, and Bizagi Modeler. Bizagi provides users with process modeling, process automation, business transformation, low–code app development, and case management. Bizagi also eases new clients into using the software by offering an extensive e-learning program, live demos, and webinars.  
Bonitasoft develops BPM software for developers to build business applications that adapt to real-time changes, UI updates, and more. With Bonitasoft, users can automate, model, and monitor business processes in order to streamline operations. The software automatically checks for errors and highlights them before users save their business model. Additionally, connectors help Bonitasoft integrate with application infrastructure through LDAP, email, and web service calls. With extensive customization, users can code freely and create their own extensions. Furthermore, Bonitasoft can connect to almost any enterprise system straight out of the box, including CRMs, ERP systems, databases, and more. 
BP Logix offers Process Director, a complete BPM solution with workflow software, case management software, and business process automation software capabilities. These features enable both IT and business users to create robust business process management and workflow solutions to address various business challenges. BP Logix's Process Director is a powerful BPM low–code platform offering an excellent HTML UI and reporting tools on every major mobile or desktop platform. The provider offers Process Director as its iBPMS platform, which features no-code process definition and smart forms creation that runs on top of an integrated business rule engine. Finrock Growth Partners acquired BP Logix for an undisclosed amount in late 2019. 
Camunda is an open-source software company providing process automation with a developer-friendly approach that is standards-based, highly scalable, and collaborative for business and IT. The vendor offers visibility into business operations and improves system resilience. A community of thousands of users across companies such as Allianz, ING, and Vodafone design, automate and improve mission-critical business processes end-to-end with Camunda. The provider's workflow and decision automation tools enable Camunda to build software applications more flexibly, collaboratively, and efficiently, gaining the business agility, visibility, and scale needed to drive digital transformation. In March, 2021, Camunda raised $98 million in Series B funding.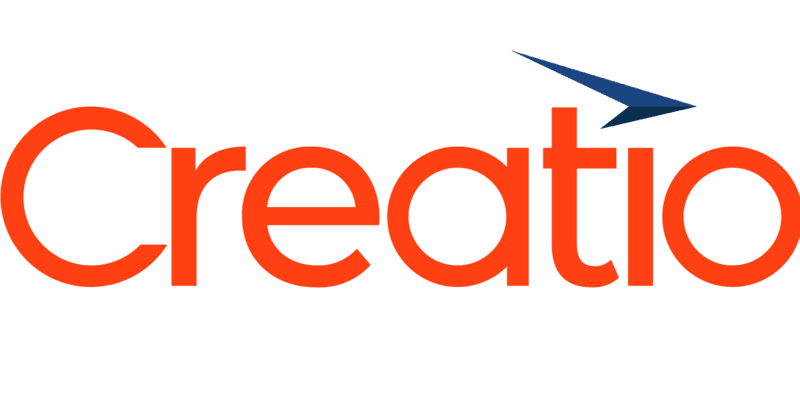 Creatio provides Customer Relationship Management (CRM) and Business Process Management solutions for many industries. Studio Creatio, their BPM offering, is an intelligent low-code platform that enables businesses from various industries, as well as system integrators and software developers, to manage business processes of any complexity and quickly build applications for their specific business needs. Studio Creatio offers the unique synergy of business processes management and case management technologies that provide organizations with powerful tools to efficiently manage and optimize business processes. Creatio also raised $68 million from Horizon Capital and Volition Capital in February 2021.
FlowForma offers no–code workflow automation tools that provide business experts with low entry costs and rapid process development. An award-winning Microsoft Office 365® app, FlowForma® Process Automation, is revolutionizing the traditional BPM space, enabling business users and Heads of Departments to quickly implement HR onboarding processes, new product development, and clinical trials as well as many others, increasing organizational efficiency and productivity. Additionally, FlowForma recently released new features tailored to the construction sector to assist with 'paper to data' transformation. 
Genpact provides BPM software solutions to organizations worldwide. Cora, the provider's Intelligent Business Process Management Suite (iBPMS), enables rapid build and change of high availability, mobile-enabled workflow applications that deliver significant digital business change. The solution combines the products acquired with RAGE Frameworks, PNMsoft, TandemSeven, and technologies developed in Genpact's own analytics and artificial intelligence practices. Additionally, Cora allows business users and process developers to access a simple, intuitive system within a single interface. In early 2021, Genpact acquired the data analytics firm, Enquero for an undisclosed amount. 
The iGrafx Strategic Transformation Platform enables transformation by connecting strategy to execution while mitigating risk, ensuring compliance, and providing a framework for governance, resiliency, business continuity, and continuous improvement. The solution is a cloud-based platform that enables businesses to meet today's increasing challenges by executing a strategic vision, optimizing the customer experience, operationalizing Governance, Risk, and Compliance (GRC), and delivering holistic Quality Management (QMS). iGrafx's Strategic Transformation Platform allows users to capture, model, optimize, audit, execute, and monitor processes. In June of 2021, the vendor raised an undisclosed amount from Banneker Partners.
Kissflow, from OrangeScape, is a cloud-based BPM solution suitable for businesses of all sizes. The software automates business processes and monitors performance. Additionally, Kissflow helps initiate process requests, view items that require user actions, and approve pending tasks. The system comes included with 50 pre-installed business applications, including employee onboarding, vendor payment, mileage reimbursement, and much more. Users are able to download these applications, edit them as they see fit, or build their own applications from scratch.
Newgen Software Technologies Ltd. is a global provider of Business Process Management (BPM), Enterprise Content Management (ECM), Customer Communication Management (CCM) solutions with a footprint in over 60 countries. The Omniflow iBPS Business Process Management Suite drives enterprise-wide digital transformation by connecting an organization's resources. The platform's advanced capabilities, such as process orchestration, case management, robotic process automation (RPA), mobile, and social, among others, allow users to re-engineer processes and go digital.
Nintex offers IPA solutions that strip inefficiencies from a business and replaces them with seamless, sophisticated processes. The easy-to-use, no–code platform, Nintex Workflow Cloud® allows users to connect with all content repositories, systems of record, and people. Nintex offers advanced workflow, document generation, forms for data collection and dissemination, integration with leading cognitive services, process mapping, monitoring, and reporting, whether on-premise or in the cloud. Nintex provides robust IPA solutions designed for the following industries: Energy, Financial Services, Government, Health and Life Sciences, and more. In 2020 the vendor completed its acquisition of K2 Software, and more recently, Nintex acquired the e-signature company, AssureSign. This is the provider's fourth acquisition in the past three years.
Pegasystems offers a Business Process Management tool that is developed on Java and OOP concepts. The platform allows users to quickly assemble an executable business application using visual tools. Pegasystems has an extensive history of developing applications that offer support services to carry out daily operations like sales, marketing, and services. The system supports case lifecycle management allowing business owners to develop a process flow that brings people and technology together for routine automation and improves reliability and efficiency in unexpected events. Within the last year, the vendor also launched Process Fabric, a business portal to coordinate user access with processes and applications. In early 2021, the provider also acquired Qurious.io for AI capabilities.
Process Street offers a business process management platform that provides organizations with a straightforward approach for managing repeating business procedures. Built for businesses to be able to develop and track their processes with the use of super-powered checklists, Process Street provides for better scaling. The platform also minimizes mistakes and allows teams to create simple recurring checklists, collaborate around them, and track as they're completed. With advanced permissions, reporting, and automation, the Process Street platform empowers businesses to improve day-to-day operations. In early 2020, Process Street raised $12.2 million in Series A funding. 
Berlin-based Signavio GmbH is a leading provider of BPM solutions, offering an integrated software solution allowing you to model, analyze, optimize, and execute business processes and decisions in one platform. The cloud-based Signavio Business Transformation Suite is a smarter way to continuously translate between strategy and execution. The suite comes complete with the Signavio Collaboration Hub, a central point of contact for staff to secure collaborative knowledge, connect, and communicate. Signavio offers a dynamic BPM system that helps you quickly realign your organization and bring changes to life immediately. At the beginning of 2021, SAP acquired Signavio for an undisclosed amount.
Software AG's Digital Business Platform (DBP) is a business process management tool that provides the control needed to improve every business process's speed, visibility, consistency, and agility while minimizing costs and increasing standardization. The solution combines the vendor's webMethods BPMS product with its middleware stack and advanced analytics capabilities. With Software AG's leading BPM system, you can rapidly build or change business practices and workflows, creating applications that are as dynamic as your business is. The platform enables users to manage tasks and teams more efficiently, fostering greater collaboration between stakeholders and departments. Software AG also launched a cloud platform for its process mining tool called ARIS Process Mining SaaS in 2020.
TIBCO offers a flexible, all-in-one platform offering full visibility, resource management so businesses are in full control of their operations. TIBCO is able to react to business events in real–time, meeting all process needs. The platform offers Intelligent Work and Resource Management dashboards that allow users to work with process details for greater business insight. Of the many tools that TIBCO offers, 'Decisions' can be used for capturing and modeling decision-making logic. Nimbus is another tool that can be used for process documentation. Recently, TIBCO closed its acquisition of IBI, as well as its acquisition of Information Builders. 
TrackVia is a user–friendly offering that's often viewed as an alternative to many traditional BPM platforms. As a low–code platform, users can quickly assemble their applications to match their unique business processes without extensive IT assistance or coding knowledge. TrackVia provides real-time reports, interactive charts, intelligent charts, intelligent automation, and user permissions. The platform is ideal for manufacturing companies and looks to help these companies reduce manufacturing defects, manage CAPA processes, react to indicators of defects, and fix quality–related issues before they occur.
WorkflowGen is a Canadian company that offers business process management solutions for organizations of all sizes. The software can be deployed through the cloud or on-premises. This BPM solution provides a form designer allowing users to build their own customized web forms. The form builder uses HTML and Java, cutting out the need for additional software or plug-ins. Suppose your business is looking to go mobile. In that case, WorkflowGen offers mobile applications for both iOS and Android with support provided through an online forum and direct support provided with a small fee. WorkflowGen also provides a free version of their software that can also be purchased with a monthly subscription.
Zoho Creator is an online application builder designed to help organizations better manage their business processes. Using an intuitive drag–and-drop interface, users can develop their own custom applications without the hassle of coding. Zoho Creator offers a massive array of tools in addition to a feature–rich development platform. The platform falls in line with the highest security standards, keeping data safe and providing regular updates and backups. The platform gives users all Zoho features regardless of which package is purchased.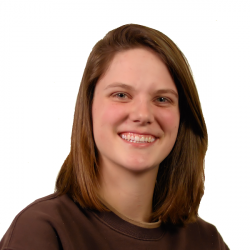 Latest posts by Tess Hanna
(see all)