Business Process Management (BPM) tools are essential for improving and optimizing your in-house processes, but to get the most out of your BPM software, you have to be aware of the industry trends. These changes are usually a combination of insight into user expectations, an understanding of what BPM practitioners are lacking, and predicted technological developments. We've put together a list of the top BPM trends to watch in 2019.
No-Code Platforms
No-code or low-code platforms enable users to create applications with little to no knowledge of coding. By using visual development environments like drag-and-drop, users have the ability to develop applications to fulfill business process requirements without any dependency on the IT department.
No-code platforms benefit BPM practices in many ways, such as:
The ability to customize workflows and interfaces to organizational needs;

Minimization of the need for external partners;

Increased speed in automating processes, and

Transparency in development.
Today, no-code platforms are improving process management in industries such as healthcare and pharmaceuticals, banking, and information technology.
Robotic Process Automation
Robotic Process Automation (RPA) is the utilization of technology in order to automate high-volume, repeatable tasks that are most often performed by humans. RPA uses artificial intelligence and machine learning to manipulate data, process transactions, trigger responses, and communicate with other systems. RPA is useful for improving processes such as processing payments, timesheet submissions, and handling claims.
RPA offers a wide range of benefits, which makes it likely that it will gain popularity in the coming years. Benefits of using RPA include:
Improved cost savings by way of eliminating redundancies;

Raised employee productivity;

Enhanced resource allocation to processes that require human intervention;

Protection and recording of data assisted by cloud storage;

Faster turnaround times as a result of improved process efficiency, and

Compliance with industry-mandated standards and regulations.
RPA also provides benefits in functions across organizations, including accounting, customer service, healthcare, financial services, human resources, and supply chain management. Digital native companies are already adopting RPA, and the rewards are starting to manifest. In the near future, more enterprises will likely implement RPA and shift their focus to scaling
Artificial Intelligence
Artificial Intelligence (AI) is crucial for facilitating BPM goals, such as improved customer experiences and increased efficiency. Through technological concepts like natural language processing, machine learning, big data, and visual recognition, AI aims to simulate human intelligence through the use of programmable software.
AI supports BPM initiatives in a variety of ways, including:
Organization of unstructured data;

Removal of bottlenecks and the automation of tedious tasks;

Predictive analysis powered by reporting capabilities;

Improved decision making through AI-powered decision-theoretic models, and

Enhancement of user experience by consistently meeting SLAs and delivering preemptive service.
Similar to RPA, businesses have already begun implementing AI at basic levels, like chatbots. In the future, AI will have a larger role in improving user experience, as well as helping organizations to take a proactive approach.
In the future, those in BPM should consider simplifying their operations with regard to the number of applications in use for process management. This will minimize the clutter that can be an obstacle within process efficiency. An easy way to do this is to stay up to date with the top BPM trends, which will help you to make well-informed decisions.
Looking for more? Download our Business Process Management Buyer's Guide for free to compare the top-24 products available on the market with full page vendor profiles, key capabilities, a BPMS market overview, our bottom line analysis, and questions for prospective buyers.
And don't forget to follow us on Twitter, LinkedIn, and Facebook for all the latest in Work Tech!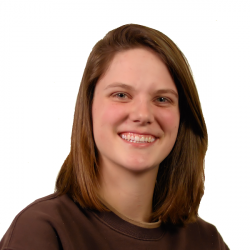 Latest posts by Tess Hanna
(see all)