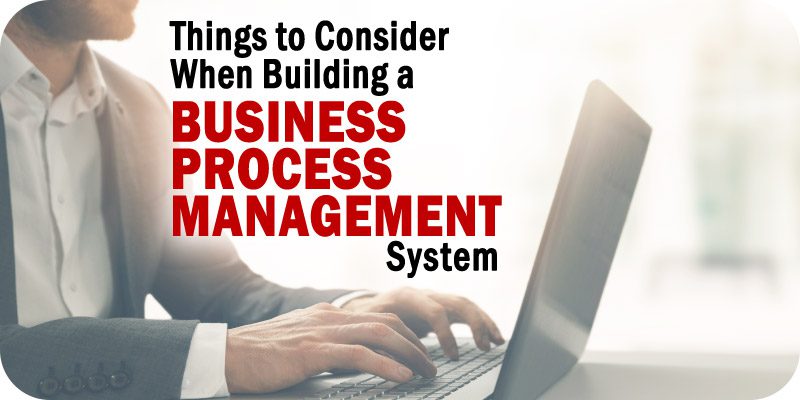 As part of Solutions Review's Premium Content Series—a collection of contributed columns written by industry experts in maturing software categories—Dinesh Varadharajan, the Chief Product Officer at Kissflow, shares insights on the critical considerations a company should make when building a business process management system (BPMS).

According to recent research from McKinsey, companies spend an estimated $230 billion worldwide on managing business processes that range from customer-service functions like call centers to back-office processing in claims, payments, finance, and procurement. In many cases, these companies need and rely on Business Process Management (BPM) software to streamline operations and maintain profitability. Because of evolving technologies like BPM, businesses can create efficiency amidst the chaos of supply chain disruptions.
In today's ultra-competitive market, enterprises are enhancing Business Process Management Systems (BPMS) as a solution because they're designed to include real-time data analysis and automation to help users model, create, edit, and run the business processes in their organization. However, not every organization is the right candidate for a BPMS. To make sure a business selects or builds the right software for its needs, it's essential to start with an understanding of the features suitable to the organization before buying, as it will save time and reduce stress on teams.   
Is a Business Process Management System (BPMS) Right For You?
---
Managing your business process architecture is a spectrum, and not every process is meant to be automated. The goal is to achieve maximum efficiency and help employees feel empowered to implement simple cross-functional actions independently without the help of an IT expert. With that in mind, here are five considerations for deciding what Business Process Management System (BPMS) is best for your organization:
1) Should your BPMS be Cloud-Based, or On-Premise? What's the difference?
Picking the right BPMS usually depends on your ability to manage things like installation and ongoing maintenance or if you need to outsource those responsibilities. Cloud-based BPMS is hosted on servers that can be accessed through a web browser from any location and puts the responsibility of software management on the vendor. Everything you need to get started with on-premise software is found in a CD or a download, which means the software vendor develops it, sells it, and then leaves you to manage from there. 
There are trade-offs for each system. Cloud solutions are usually provided on a SaaS model, which allows for a lower cost to the customer. In contrast, the main advantage of on-premise is that all the data is stored internally on a particular system, giving the company added protection and access.
2) How Complex is Your BPMS Software?
As with any process, your software can range in complexity. Here are three of the most common levels of sophistication seen in a business process management system. 
Least Complex
Organizations lacking technical prowess or with limited process management needs might opt for more human-centric BPM software, which uses simplified process-mapping interfaces to handle the background work of creating conditions for rejections and alternate flows.
Requires Specialized Knowledge
Companies with a strong development team may want to select a BPMN, a notation system that uses standardized symbols to denote events, tasks, and connections that must be learned by the creator of the workflow to enter it into a system.
Most Complex
There's always the option to program your own code. For custom solutions, programming offers the most possibilities, as it means you can create software that handles highly complex processes. However, only someone heavily trained in this area will be able to create and modify a process.
3) How Much Time and Effort Does it Take to Get the Platform Operational?
This is a common question, and frustrations can arise if the process isn't running efficiently right out of the box (which tends to happen). Consider whether you have the in-house capabilities for such a big transition. Should you bring on consultants or do it yourself? Low-code and no-code options exist (as does open-source BPMS), and by using a people-first approach instead of a task-first approach, you can ensure your focus remains on how the system will ultimately benefit your team.
4) What Are Some BPMS Features to Consider?
That depends on your needs and goals—are you looking for more organization, streamlined workflow, or better analytics? You should also consider how those needs might change over time and whether your system is flexible enough to adapt to shifts in behavior? Here are a few BPMS features to be aware of: 
Visual Process Diagramming Tool: Unless you're a hardcore programmer, you'll want to look for a graphical interface based on business steps. This solution plays to the user's strengths and the system—the user knows how the process should run every time, and the system can offer the best way to structure the path.

Integration with Existing Software Systems

: Manual data transfers can kill any productivity gained from automation, so make sure your BPM solution can communicate with other core software systems.

Reporting & Analytics

: Make sure your BPMS can generate metrics and provide enough dynamic features to create customizable reports—otherwise, it's just a workflow tool.
5) How Can You Ensure Ongoing Success For Your BPMS?
Every company has different priorities, and it's essential to involve key stakeholders from the beginning to talk about timelines and manage expectations. Be honest about needs, discuss the benefits a new BPMS might bring, and set measurable goals, including specific benchmarks for tracking progress. And don't forget to get the rest of the organization on board. Training and upskilling your users may take time, but open communication and breaking down silos by empowering employees from the bottom up will create a cohesive effort. 
An efficient BPMS can help increase operational intelligence and improve organizational agility. But it's not a one-size-fits-all model, so consider all the angles before making any decisions.
---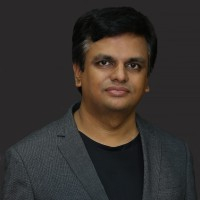 Latest posts by Dinesh Varadharajan
(see all)