Business Process Management (BPM) solution provider, Zoho, recently unveiled the next generation of its operating system for businesses that is designed to run an entire organization, Zoho One. The solution is a unified technology platform, managing sales, marketing, finance, human resources, and business intelligence. Zoho One now delivers a new business workflow management application, Orchestly, which allows users to create, manage, and optimize their business operations through an intuitive drag-and-drop interface. 
Approximately 25 percent of Zoho One users utilize over 25 applications on the platform, and more than 50 percent use over 16 applications. This shows that businesses are embracing the advantages of an all-in-one solution. As Zoho One continues to grow with its customers, the solution is expanding and redefining how technology platforms should be moving forward within the industry.
The new platform was released with a suite of 35 distinct applications. The platform has become an operating system for businesses with more than 45 applications, as well as built-in services such as AI, business intelligence, messaging, and search, among others. Zoho One is now a customizable, extendable, and integral platform for users.
In a press statement, Zoho's Chief Evangelist, Raju Vegesna said, "technology is supposed to help businesses. Instead, it has evolved into a complex beast customers have to tame — from juggling apps from multiple vendors to trying to solve the multi-app integration puzzle to dealing with vendors forcing customers into expensive, lengthy contracts. The technology industry has gone too far down this path and this has to change. With Zoho One, we want to change all of that. It's a technology platform to run your entire business with a vendor that is easy to do business with and you can trust. With Zoho One, you are not just licensing technology. You are licensing peace of mind."
Mark Smith, CEO and Chief Research Officer of Ventana Research, also added, "the industry has evolved to, unfortunately, accept a litany of disconnected applications and platforms in the cloud, increasing the cost to business, wasting the time and resources of organizations, and becoming digitally ineffective. Zoho and Zoho One's unified cloud-business-applications platform enables organizations to become digitally effective with employees, customers, partners, and suppliers. Zoho One simplifies the cloud computing infrastructure with sophisticated orchestration of business processes across front and back office to the unified communications and collaboration required to streamline digital engagement and operations of any business."
To read Zoho's full press release, click here.
Looking for more? Download our Business Process Management Buyer's Guide for free to compare the top-24 products available on the market with full page vendor profiles. The guide includes four key capabilities to look for in a BPM platform, plus questions to ask before purchasing. 
And don't forget to follow us on Twitter, LinkedIn, and Facebook for all the latest in Work Tech!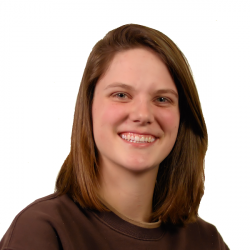 Latest posts by Tess Hanna
(see all)