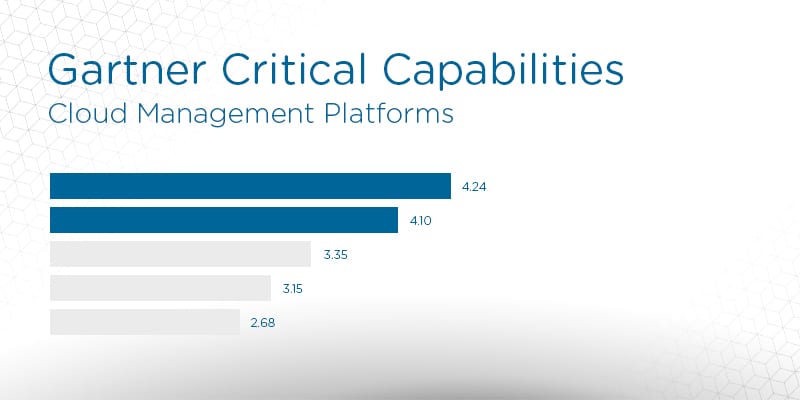 Recently, analyst house Gartner Inc. released their 2019 Critical Capabilities for Cloud Management Platforms. Critical Capabilities is a companion piece to Gartner's Magic Quadrant reports. Used in conjunction with the Magic Quadrant, Critical Capabilities is an additional resource which can assist buyers of cloud management platform solutions in finding the products that best fit their organizations.
Gartner defines critical capabilities as "attributes that differentiate products/services in a class in terms of their quality and performance." They describe cloud management platforms as tools that "enable organizations to manage multicloud (i.e., private and public cloud) services and resources."
The study features 9 CMP vendors that Gartner considers most significant in this sector and evaluates them against 7 critical capabilities and 4 use cases, including:
Agile applications
Reliable applications
Lift-and-shift data center
Strategic DevOps integration
We at Solutions Review read the report, available here, and took out these key takeaways.
The split between longtime vendors and startups
Gartner reported on 9 different CMP solutions, and through their findings realized a gap in functionality between older and newer CMP providers. According to Gartner, several familiar cloud vendors fail to offer (or are limited in) crucial functionalities that the CMP market requires. In addition, startups that excel at providing full capability have received little market attention.
It's possible that since the cloud is still a relatively new concept, businesses are only just now realizing the necessity of a CMP. Since the market is so recent, startups are more likely to cover all facets of CMP functionality. Similarly, long-standing companies might not understand what is required of cloud management. This is the first year Gartner has analyzed CMPs, and we anticipate that both sides of the market will change. Established names will continue to add the basics of CMP functionality while startups will bring new innovations to cloud management.
Backup and disaster recovery capabilities take a backseat
One critical capabilities where many solutions fall short is "cloud migration, disaster recovery (DR) and backup." DR and backup are essential for an effective cloud management solution; seeing so many vendors offering little to no DR and backup support is troubling, to say the least. Of the 9 vendors surveyed, only 2 met all of Gartner's required features for cloud migration, DR and backup: Flexera and Morpheus Data. In addition, Morpheus Data provides all of its DR and backup services natively – the only vendor in the report to do so. Most other vendors either featured no or lacking support or relied on third-parties to provide these capabilities.
This is an area we hope to see improvement on in the future. Cloud management requires DR and backup services to ensure safe data storage and loss prevention.
AI is the future (but it's not here yet)
Artificial intelligence and machine learning have been deployed by a select few CMPs, but as a whole, CMP providers have yet to fully integrate them. Gartner noted that several CMPs are investing in the deployment and use of AI and ML to optimize cloud management functionality. We predict that AI capabilities will eventually become a crucial aspect of CMPs, but probably not by the end of the year. As cloud management becomes a more mature sector, we expect the use of AI and machine learning will increase significantly.
You can download the full Gartner report here.
Check us out on Twitter for the latest in Cloud news and developments!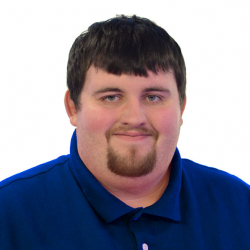 Latest posts by Daniel Hein
(see all)