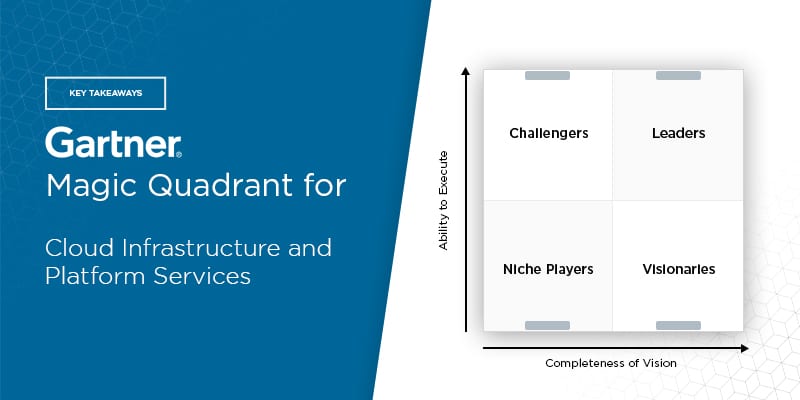 The editors at Solutions Review highlights the key takeaways from the inaugural Magic Quadrant for Cloud Infrastructure and Platform Services and provide analysis of the new report.
Analyst house Gartner, Inc. recently released the inaugural version of its Magic Quadrant for Cloud Infrastructure and Platform Services. This report is an evolution of Gartner's previous Cloud Infrastructure as a Service report, which listed the best vendors who offered a full cloud infrastructure that includes computing resources, data storage, and networking capabilities. Gartner notes that the capability gap between IaaS providers is beginning to shrink, and has combined evaluation of cloud infrastructure vendors with their cloud platform and platform-as-a-service (PaaS) offerings.
Gartner defines cloud infrastructure and platform services (CIPS) as: "standardized, highly automated offerings, in which infrastructure resources (e.g., compute, networking and storage) are complemented by integrated platform services. These include managed application, database and functions as-a-service offerings. The resources are scalable and elastic in near-real time and are metered by use. Self-service interfaces are exposed directly to the customer, including a web-based user interface (UI) and an API. The resources may be single-tenant or multitenant, and can be hosted by a service provider or on-premises in the customer's data center."
In this Magic Quadrant, Gartner evaluates the strengths and weaknesses of seven providers that it considers most significant in the marketplace and provides readers with a graph (the Magic Quadrant) plotting the vendors based on their ability to execute and their completeness of vision. The seven vendors Gartner analyzed in this report are Alibaba Cloud, Amazon Web Services, Google, IBM, Microsoft, Oracle, and Tencent Cloud. The graph is divided into four quadrants: niche players, challengers, visionaries, and leaders.
At Solutions Review, we read the report, available here, and pulled out the key takeaways.
For years, the three leaders in IaaS vendors have been Amazon Web Services (AWS), Microsoft Azure, and Google Cloud Platform, and this report is no different — as all three vendors were ranked in the Leader quadrant this year. AWS continues to lead the pack, performing strongly in many of Gartner's critical use cases for CIPS and having a large resource base to pull from. As Gartner notes, AWS provides more than half of Amazon's operating income. Though some potential costumers have issues with AWS's size and scale growing too large for them, it ultimately leads to Amazon covering just about every cloud use case imaginable.
Microsoft has continued to blossom outside of Microsoft-centric deployments, with Gartner noting its commitment to better serving software developers; in particular, Microsoft has made efforts to support the open-source software community and has a high market share in the application developer PaaS segment thanks to its suite of DevOps and application development tools. Google has put a strong emphasis on hybrid capabilities, particularly with the launch of Anthos last year, and its continued focus on supporting open-source software. Gartner's clients particularly praised Google's data science and big data capabilities — although compared to AWS, Google Cloud Platform does not provide as much revenue to Google, meaning its business value isn't as straightforward.
In an interesting move, Gartner named the last four CIPS vendors as Niche Players; there were no Challengers or Visionaries this year. Because AWS, Azure, and Google Cloud have continuously been at the top of the cloud chain, other cloud providers benefit from not trying to dethrone them but instead providing unique use cases that the three leaders don't cover or don't put much focus on. Alibaba Cloud, for example, is still mainly focused on the Chinese market but is determined to expand in success in broader Asian regions. Gartner complimented Alibaba Cloud for its data analytics and database solutions for helping clients improve their ability to sell via digital channels.
Oracle has made significant enhancements in the past year to handle broad lift-and-shift use cases and hybrid workloads, increasing its worldwide presence with new PaaS capabilities. IBM has set itself apart from other hyperscale providers by leveraging its Power Systems family of compute infrastructure, as well as boosting its multicloud capabilities through its Red Hat acquisition. Finally, Tencent Cloud is increasing its IaaS market share and is continuing to grow with investments and new capabilities.
---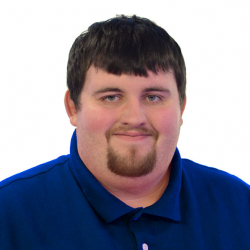 Latest posts by Daniel Hein
(see all)