Gartner describes cloud IaaS as "a standardized, highly automated offering, where compute resources, complemented by storage and networking capabilities, are owned by a service provider and offered to the customer on demand."
The Magic Quadrant lists six different Infrastructure as a Service vendors for both public and private cloud deployments and highlights their offerings, their strong suits, and their weaknesses. Gartner then measures each vendor on both the completeness of their vision and their ability to execute. From these measurements, the vendors are placed into one of four categories: Leaders, Challengers, Visionaries, and Niche Players. The six Infrastructure as a Service vendors in this year's Magic Quadrant are Alibaba Cloud, Amazon Web Services, Google Cloud, IBM, Microsoft, and Oracle.
At Solutions Review, we read the Magic Quadrant report, available here, and pulled out the key takeaways in the cloud infrastructure as a service space, including vendor positions and where the IaaS market is headed.
The gap between the Leaders and the Niche Players
Usually, a Magic Quadrant highlights a bunch of vendors and separates them into four different categories. For this Magic Quadrant, however, Gartner separated these six cloud infrastructure as a service vendors into only two quadrants: the Leaders and the Niche Players. In the Leaders segment, we have Amazon Web Services (AWS), Microsoft Azure, and Google Cloud; the Niche Players consist of Alibaba Cloud, IBM, and Oracle.
For context, Gartner defines Leaders as vendors that "distinguish themselves by offering a service suitable for strategic adoption and having an ambitious roadmap." They also define Niche Players as vendors that "may be excellent providers for particular use cases or in regions in which they operate, but they should ultimately be viewed as specialist providers of cloud IaaS." It's important to note that a Niche Player is not necessarily a weak solution provider; their solution is just more tailored towards a specific area of the IaaS market. However, another factor to consider is that the vendor list and quadrant placement is the same as 2018's report; the only thing to change is the exact positioning for vendors in each quadrant in regards to their execution and vision.
Why is there such a wide gap in infrastructure as a service?
What does all this mean for the cloud space? Amazon, Microsoft, and Google have been dominating the public cloud market thanks to their heavy investment in offering cloud-based services in several different vectors. All three Leaders have dedicated resources to creating a multi-purpose IaaS solution that caters to large-scale businesses and enterprises. They offer services in multiple technology fields so that every department in an enterprise can use their IaaS platform. Google is slowly gaining ground in this regard as they become more enterprise-ready while AWS and Microsoft continue to duke it out for the top spot in IaaS.
By contrast, the Niche Players have not quite reached the scale of the three main IaaS vendors, either because of a lack of maturity in their cloud solutions or they only cover a specific corner of the market. IBM's cloud progress is slow, making it unfit for serious competition; Alibaba Cloud is primarily focused on the Chinese IaaS market but has made little progress elsewhere; and Oracle is still concentrating on Oracle-based workloads. Considering the Magic Quadrant has changed very little since last year, we predict that the gap between the top contenders and the next seed down will either remain stagnant or grow bigger in the next few years.
Where is the Cloud Infrastructure as a Service market headed?
As Gartner points out in the report, the market for IaaS is steadily maturing and IaaS revenue is growing rapidly. Most of this revenue comes from AWS and Microsoft Azure, based on their ability to support workloads in various sectors. While Google has lagged behind these two in terms of revenue and adoption among enterprise clients, they are improving their foothold in the IaaS market. The dominance between these three cloud vendors is not a new trend, as they've been the leading public cloud and IaaS providers for years. Gartner states that because these Leaders have so much momentum in the market, other IaaS vendors are forced to focus on niche workloads and vectors or aim to lead a particular region. However, reliability and availability has been a major problem for several top providers throughout 2018 and 2019. This has the potential to shift the cloud landscape as customers grow more and more frustrated with cloud providers failing to address these issues.
---
Running a cloud environment and need help managing the cloud services you use? Our MSP Buyer's Guide contains profiles on the top cloud MSP vendors for AWS, Azure, and Google Cloud, as well as questions you should ask providers and yourself before buying. We also offer an MSP Vendor Map that outlines those vendors in a Venn diagram to make it easy for you to select potential providers.
Check us out on Twitter for the latest in Enterprise Cloud news and developments!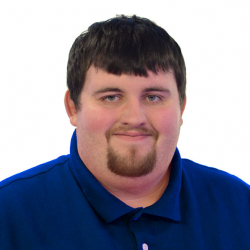 Latest posts by Daniel Hein
(see all)