According to a report recently released by Fugue and Sonatype, a third of cloud professionals believe that cloud misconfigurations will increase. This information comes from the State of Cloud Security 2021 report, based on a survey of 300 cloud professionals on the risks of managing cloud security. The report revealed how cloud misconfigurations continue to plague businesses across the world.
Our MSP Buyer's Guide contains profiles on the top managed cloud service providers for AWS, Azure, and Google Cloud, as well as questions you should ask vendors and yourself before buying. We also offer an MSP Vendor Map that outlines those vendors in a Venn diagram to make it easy for you to select potential providers.
Fugue and Sonatype found that 32 percent of cloud professionals expect that misconfigurations in cloud environments will rise within the next year. 40 percent believe that the rate of misconfigurations will remain the same while only 28 percent say that they will decrease. This shows how IT and cloud professionals are not very confident overall about their cloud configurations, pointing to a lack of proper attitudes regarding cloud security and operations.
83 percent of the companies surveyed were concerned that their organization is at risk, with 36 percent having suffered a serious cloud data leak or breach in the past year. Considering that nearly half of cloud teams experience more than 50 cloud misconfigurations each day, it's no wonder why companies feel worried about their cloud environments.
In the company's press release, Fugue CEO and co-founder Josh Stella stated: "This year's survey reveals that the complexities and dynamism of at-scale cloud environments outpace the ability of teams to keep them secure. Engineering and security teams continue to ramp up the time and resources they invest in cloud security, but say they still lack the visibility and automation they need."
Download your copy of the State of Cloud Security 2021 report here.
---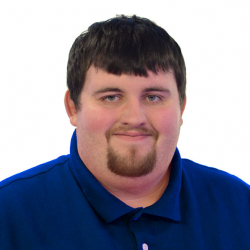 Latest posts by Daniel Hein
(see all)