Accenture is launching Accenture Cloud First to help its clients transform into cloud-first companies, according to a press release on the company's website. Over the next three years, the company will invest $3 billion into this new service, which combines the expertise of 70,000 cloud professionals and the power of Accenture's industry and technology capabilities, ecosystem partnerships, and commitment to responsible business.
Our MSP Buyer's Guide contains profiles on the top managed cloud service providers for AWS, Azure, and Google Cloud, as well as questions you should ask vendors and yourself before buying. We also offer an MSP Vendor Map that outlines those vendors in a Venn diagram to make it easy for you to select potential providers.
We spoke to Accenture Cloud First's lead Karthik Narain, who told us: "Accenture Cloud First demonstrates our commitment to deliver more value to our clients when they need it most. […] Businesses need a full stack of integrated cloud capabilities like data, edge, integrated infrastructure and applications, deep ecosystem skills, the culture of change, along with pre-configured industry solutions to support their cloud journeys. The winners of tomorrow will be the ones that navigate this change rapidly, make the right choices, and engage with the appropriate partners to augment their capabilities."
The new service integrates the company's cloud expertise in cloud migration, infrastructure, and application services and ecosystem partnerships with deep industry and cross-industry insights, data and Applied Intelligence capabilities, experience design skills; and insights in modernizing and operating IT estates and business processes. This is a crucial step to take at this time given the effects of the COVID-19 pandemic on global decision making regarding cloud usage at businesses.
Narain continues: "With Accenture Cloud First we are bringing together our knowledge and experience in Cloud from working with more than 950 clients across 34,000 cloud projects in 68 countries, along with more than 70,000 cloud professionals from across Accenture – into one integrated organization that will deliver the business value, innovation acceleration and industry and technical know-how clients need."
Learn more about Accenture Cloud First here.
---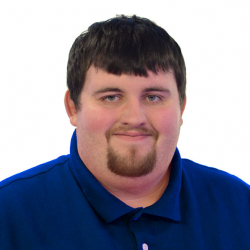 Latest posts by Daniel Hein
(see all)