Cloud consulting and managed cloud services provider Cloudreach today announced that they have launched the next evolution of its cloud management platform, Cloudamize. Previously, Cloudamize focused solely on the assessment and planning stages of cloud migration. The updates to the platform, according to Cloudreach, are designed to help clients across the entirety of their cloud journey, from their initial assessment to optimizing and managing costs; this support extends to both single cloud and multicloud environments.
"Cloudamize is already the market leader in cloud migration planning and today we are taking that to the next level by announcing an enhanced version of the platform," said Aaron Painter, Cloudreach's CEO. "At Cloudreach, our goal is to demystify the cloud transformation process and help our customers harness the power of the cloud to drive their businesses forward. In Cloudamize, we have built a unified platform that codifies our expertise and vision into software, to guide our customers through their each step of their cloud journey."
One of the new capabilities of Cloudamize is support for applications and Infrastructure as Code blueprints. Cloudamize now helps customers to build, manage, and orchestrate apps and IaC instances; it also allows users to validate and test the security of these projects to ensure that they comply with enterprise standards. With these tools, businesses can automate the deployment of processes into Amazon Web Services, Microsoft Azure, and Google Cloud. In addition, Cloudamize now offers application-level cost optimization throughout an application's entire lifecycle.
"The new Cloudamize platform is an integrated, end to end solution and this latest release puts Cloudreach in a strong position in the cloud management space," stated Owen Rogers, Research Vice President for 451 Research's Digital Economics Unit. "Cloudamize helps organizations improve their cloud and DevOps management by providing application-centric visibility into their existing cloud footprints, thus improving their ability to build and publish next-generation cloud applications across the major cloud platforms."
---
Running a cloud environment and need help managing the cloud services you use? Our MSP Buyer's Guide contains profiles on the top cloud managed service providers for AWS, Azure, and Google Cloud, as well as questions you should ask vendors and yourself before buying. We also offer an MSP Vendor Map that outlines those vendors in a Venn diagram to make it easy for you to select potential providers.
Check us out on Twitter for the latest in Enterprise Cloud news and developments!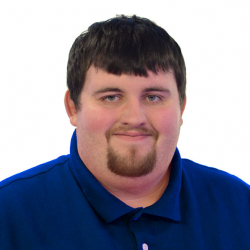 Latest posts by Daniel Hein
(see all)